XO Vision XD103 FM and MP3 Stereo Receiver with USB Port and SD Card Slot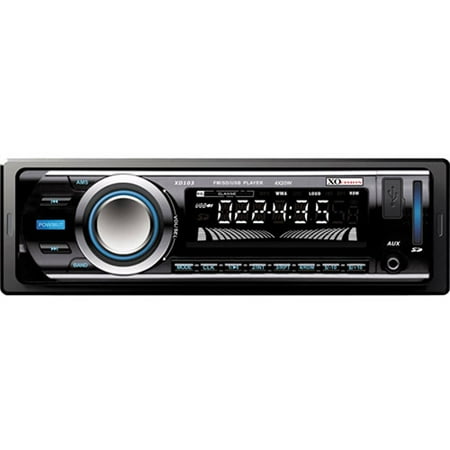 About this item
Audio output 20 x 4W maximum
MP3 playback via USB port or SD card slot
Digital FM tuner with 18 presets
Customers also considered

Check out these related products

About this item
Best seller ranking:
#349

in
#4

in
#1

in
Customer Reviews | 296 reviews | 3.2 out of 5
Customer review by
RosasPhoto
I needed something inexpensive for my girlfriend's 1997 Saturn because the factory radio didn't work. This was a 20 minute install, maybe less. Super easy and the radio looks nice together with the stereo harness from Metra. I've read the complaints about the sound and weak signal but so far, this radio works just as great as any other. I only wish we can play music directly from our iPhone cable through USB instead of using Aux. At least the USB will keep the iPhone charged while using the aux cable.
Customers also viewed these products