10 Strawberry Street 6.25" White Cereal Bowls, Set of 12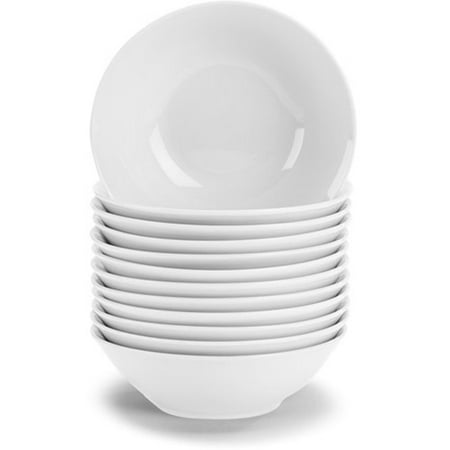 About this item
Set of 12 6.25" cereal bowls
White porcelain
Dishwasher safe
Customers also considered

About this item
Best seller ranking:
#4,047

in
#368

in
#132

in
Customer Reviews | 72 reviews | 4 out of 5
Customer review by
Jacqueline
These bowls are the perfect size for breakfast cereal. They are easily washed and take up little room in the dishwasher. Durable. I would highly recommend them.
The Perfect Size Bowls!!!
Customer review by
Cheffers
My wife and I searched high and low for a set of 'stack-able' bowls of this exact size, and they were no where to be found. A few we did manage to find out there ran about $80.00 per dozen, so they were out of our range. We were thrilled with these bowls when they arrived. They are oven, freezer, and dishwasher safe. We highly recommend them!
Customers also viewed these products