Suncast 31 Gallon Patio Seat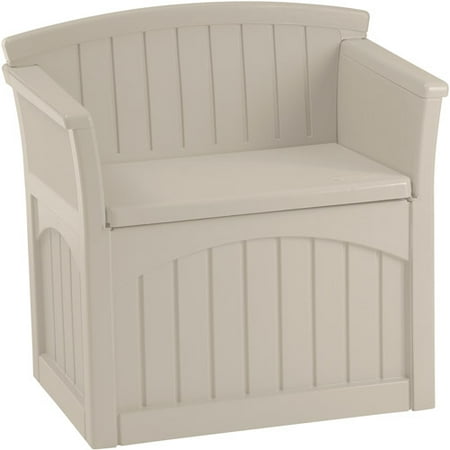 About this item
Provides extra seating and storage
31 gal capacity
Stay dry design
Customers also considered

Check out these related products

About this item
Best seller ranking:
#421

in
#83

in
#36

in
Customer Reviews | 84 reviews | 4.7 out of 5
I'd have given it 5 stars except for...
Customer review by
DazeDreamer
The Suncast 31 Gallon Patio Seat is working well on our apartment's front porch. It fits the tight space available, and provides a good spot to hide packages, rather than leaving them in plain view. It feels sturdy, and was relatively easy to assemble, except for one spot. One section had an area that was supposed to snap into place with another piece, but had been distorted enough that no amount of maneuvering with tools was going to allow it to fit. I modified that spot with the help of a craft heat gun and a flat-blade screwdriver. It didn't take a lot of heat, and pressure from the screwdriver to straighten out that small section and allow the pieces to snap together. Once that was done, the other pieces went together easily.
Customers also viewed these products