Customers also viewed these products

SOUNDSTORM H20M330 Marine Single-DIN CD Receiver with Detachable Face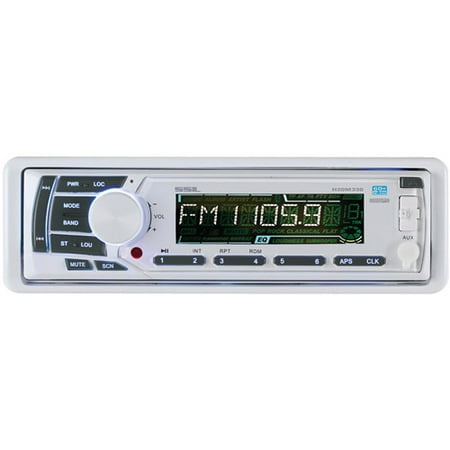 About this item
SOUNDSTORM H20M330 Marine Single-DIN CD Receiver with Detachable Face
Check out these related products

Customer Q&A
Questions & Answers
0

questions
Ask a question
If you would like to share feedback with us about pricing, delivery or other customer service issues, please contact customer service directly.
---
Thank you.
Questions will be checked against our question guidelines and posted within five to seven business days.
Customer Reviews | 1 review | 2 out of 5
Very slow response to buttons
Customer review by
Barneslake
The unit looks good and was easy to install. Problem is that the player ignores the buttons on the faceplate from time to time. I have pushed a preset station button up to 6 timed before the station changed. Same for the seek buttons and power on/off biutons. You can spin he volume dial repeatedly with no response. At other times, everything seems to work fine. When it does work, the sound is good.
Consider these popular products