Sleep Innovations 2-in-1 Reversible Memory Foam Pillow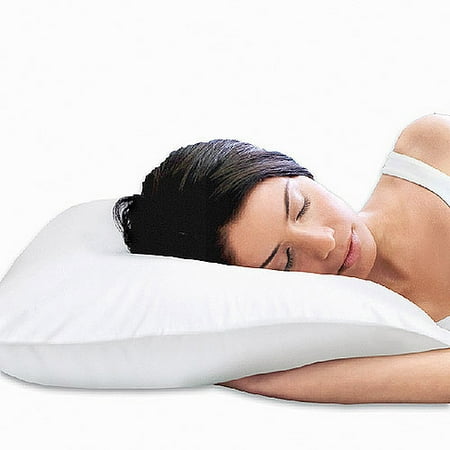 About this item
2 sleep surface options
Pillow measures 20" x 26"
3-lb memory foam
Customers also considered

Check out these related products

Customer Reviews | 115 reviews | 4.1 out of 5
Customer review by
DiscerningPatron
This is the second Sleep Innovations 2 in 1 pillow that I have purchased. The first one was from Costco several years ago. After an exhaustive search for a pillow that was soft and supportive, but not too big, I finally found that pillow. It was around $30 at Costco at the time. That one is starting to wear out and Costco no longer sells it, so I started to look elsewhere for Sleep Innovations 2 in 1. A few other retailers carried, but Walmart.com had the best price. Was hoping the manufacturer hadn't altered the way they make the pillow too much and I guess it seems about the same. My old one is probably a little more broken in, so seems a little softer and not quite as thick as the new one. However, I think this new one will be fine. I only sleep on the side with the alternative down fibers (the soft side), and am supported nicely by the memory foam on the reverse side. It is a good design for a pillow. Works for me on my back, side, or stomach because it squishes nicely into whatever shape you prefer.
Customer review by
Deetex
I have been happy with all of my sleep innovations purchases until this one. Having neck issues, I need a pillow that has support but isn't extremely firm. I have 2 other great pillows from this manufacturer so I thought this one would also be good. I was wrong. It is extremely flat and has no support at all.
Customers also viewed these products