Shimano Rear Derailleur With Bracket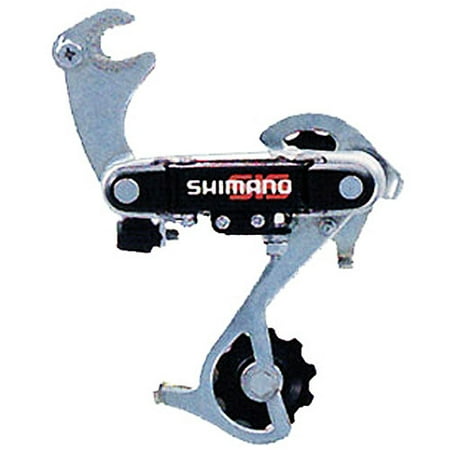 About this item
RD-TY18 GS
6-speed
Comes with bracket and adapter
Customers also considered

Check out these related products
Customer Q&A
Questions & Answers
9

questions
Ask a question
If you would like to share feedback with us about pricing, delivery or other customer service issues, please contact customer service directly.
---
Thank you.
Questions will be checked against our question guidelines and posted within five to seven business days.
Customer Reviews | 28 reviews | 4.5 out of 5
Customer review by
reviewsforfree
Some instructions on how to get the chain on the derailleur would have been nice.
Easy Install, Works Like a Charm
Customer review by
WindRocker
It's hard to believe this only costs $8. I bought it to fix up an old Huffy aluminum frame bike. I had two free bikes to make one and the only parts that were bad on both was the rear derailleur. I had to take the chain apart anyway to get it through the front derailleur so I didn't have to disassemble this new rear derailluer. The amazing thing, when I bolted it up, attached the shift cable when it was on the old unit, fed the chain through and reconnected the chain, it shifted all six sprockets without any adjustment, whatever number I shifted to, that is where it would go, mostly luck on that one I think. It's a good working derailleur and I wouldn't hesitate to buy another one.
Customers also viewed these products