Sentrysafe 1.2 cu ft X-Large Digital Fire Safe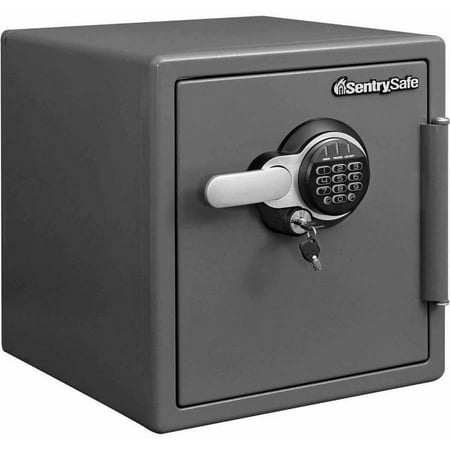 About this item
UL classified for fire endurance
4 large 1" bolts
Pry-resistand hinge bar
Customers also considered

Check out these related products

About this item
Best seller ranking:
#2,110

in
#205

in
#127

in
Customer Reviews | 12 reviews | 4.3 out of 5
Customer review by
Mike
Purchased this safe even after reading about all the problems it has on the internet. Well the people reporting about this safe are correct. I input the code one day and it would not open. I called the customer service people (poor customer service if you can reach them at all) They told me to replace the batteries which I did and still nothing. I went out and purchased new batteries and still nothing. The customer service person says to make sure the batteries are brand new. Bought batteries again and made sure they were just manufactured just prior to me buying them and put them in and it worked. Just recently ran into the same problem but this time nothing worked. told by represenitve to tap the front of the safe with a mallet because the actuator was probably sticking. Did not work. Saw on the internet were you can put a magnet on the front of the safe and it will pull the actuator out and the safe will open. I got a strong magnet from work and followed the utube video and it worked. the safe opened. What a joke this piece of Junk it is. I am not going to use this anymore. I am throwing it in the garbage and going out to buy something else. Anything but a sentry safe. Should have listened to the blogs on the Internet. would have saved two hundred and fifty dollars.
Good safe lots of secutiy
Customer review by
Spartacus2009
Rated for several hours of fire, water submersion (fire = water too when putting it out), and drop heights. It can even do dual authentication requiring both the key and combination to access it. The lockable tray inside even offers a 3rd level for secure documents or high dollar items. This safe had all the features I was looking for in a personal safe.
Customers also viewed these products