RoomMates Play Ball Peel and Stick Border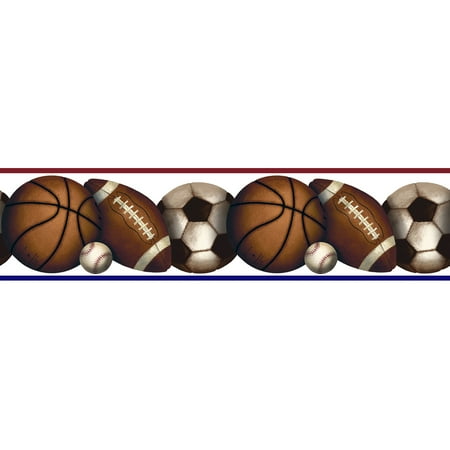 About this item
Easiest and fastest way to decorate a room
Peel and stick
Removable and repositionable
Customers also considered

Check out these related products

About this item
Best seller ranking:
#2,194

in
#178

in
#18

in
Customer Reviews | 21 reviews | 4.4 out of 5
Bright and very good quality
Customer review by
CountryW0man
I was pleasantly surprised. When I ordered this item, nothing said how long it was. I have always walllpapered all my homes and was thinking it should be 15 ft. but nothing stated that. When it arrived, it is the standard 15 ft. long and is put on like one long sticker. So easy. Didn't need to mess with border adhesive, my 6 year old son helped me put it up. The quality of the sports pictures is also excellent. Very happy with product!
Customer review by
shopping16
I brought this border for my sons room because we picked out a sports theme and at first i loved it cause it went perfect with his room. But a few weeks later, the adhesive started giving in and it started peeling off of the wall. After a few attempts by my husband to stick it back up there, even using tape, we just gave up and tore it down. for as much much money as i spent on these (I bought a few to fit around the entire room) it was a big waste of my time and money. Take it from me, don't wast your money.
Customer Q&A
Questions & Answers
3

questions
Customers also viewed these products