Pyle PLMR24B 3.5" 200W 3-Way Weatherproof Mini-box Speaker System, Black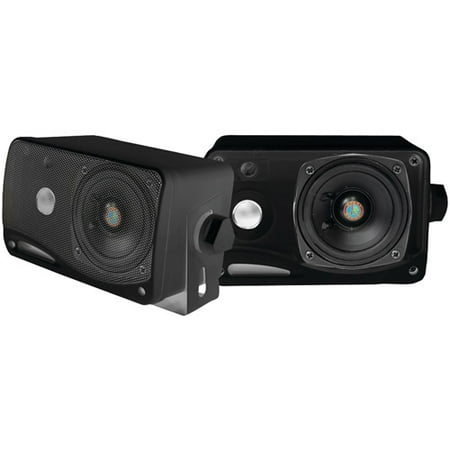 About this item
Suitable for boats, marine, decks, poolside and outdoors
200W peak power
100W RMS power
Customers also considered
Customer Q&A
Questions & Answers
7

questions
Ask a question
If you would like to share feedback with us about pricing, delivery or other customer service issues, please contact customer service directly.
---
Thank you.
Questions will be checked against our question guidelines and posted within five to seven business days.
Customer Reviews | 22 reviews | 4.4 out of 5
easy to install, great sound
Customer review by
jmarmyretired
Everything you need to mount and install is included in the box. Sounds great in my boat
Small speakers large sound!!!
Customer review by
69DZ302
I didn't know what to expect when I bought these speakers because of their small size and low price. I mounted them on our deck near the pool and so far I've been more than satisfied with their looks and great sound!!!
Customers also viewed these products