Pampers Sensitive Baby Wipes, 56 sheets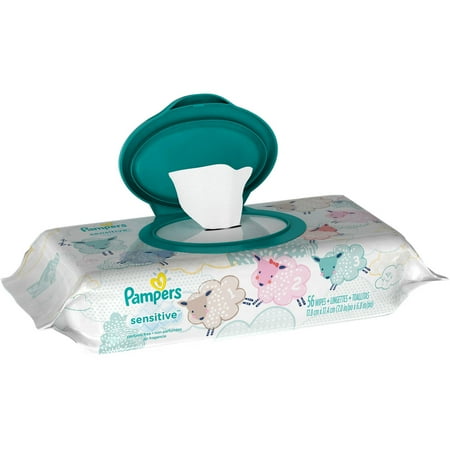 About this item
56 sheets
Gentle cleaning for your baby's sensitive skin
Helps restore pH
Customers also bought these products
Customer Reviews | 12295 reviews | 4.8 out of 5
I will not use any other wipes but these!
Customer review by
An anonymous customer
Other wipes that claim to be sensitive still leave my little one with a red bottom. His skin is so sensitive but these wipes reign over all others! I have tried other brands that claim to be for sensitive skin and they fall apart, but not these. They are so soft and the sent is not over powering. They are not too thin either so waste doesn't soak through. I buy these wipes loyally now.
Customer review by
jyotibaby
we had a lot of problems in the beginning w/ skin reactions to Huggies products and found the Seventh Generation wipes were too dry and thin to handle cleaning up messy poo stuff. These wipes are always great. thick enough and moist enough.
Customer Q&A
Questions & Answers
0

questions
Ask a question
If you would like to share feedback with us about pricing, delivery or other customer service issues, please contact customer service directly.
---
Thank you.
Questions will be checked against our question guidelines and posted within five to seven business days.
Customers also viewed these products