Price when purchased online
Free shipping,

arrives by Wed, Feb 8

to
Want it faster?
to see options
Free 30-day returns
Protect your purchase
Get the best value on product protection including fast repairs or replacements.
Add Walmart Protection Plan by Allstate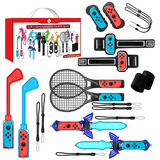 Sponsored
Switch Sports Accessories Bundle for Nintendo Allnice 12 in 1 Nintendo Switch Sports OLED Switch Accessories with Tennis Rackets Golf Culbs JoyPad Grips Sword Wrist & Leg Straps Wrist Bands
5 out of 5 Stars. 1 reviews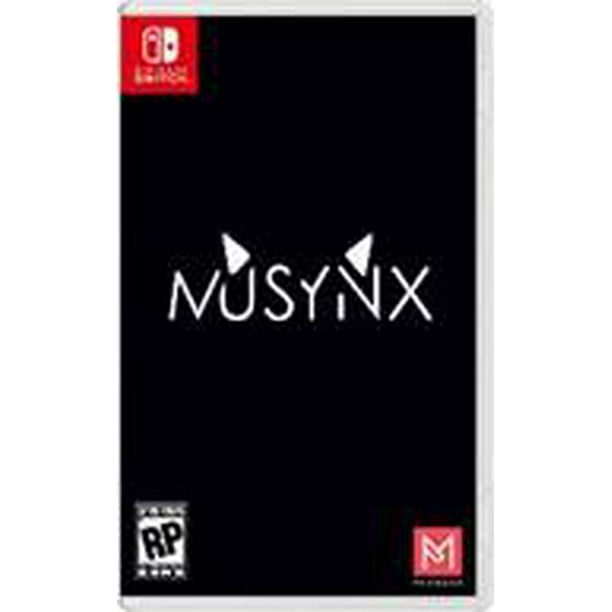 About this item
Product details
With more than 50 songs to choose from, MUSYNX is the next destination of choice for rhythm game fans to rock out and stretch their rhythmic fingers! The simple, organic game mechanics will put players to the test with rhythms and beats like no other. With multiple difficulty levels and a huge range of genres to choose from (pop, classical, trance, vocaloid, R&B, and more), players will be glued to their Nintendo Switch for hours and hours, whether at home or on the go. Originally developed and published as a mobile app, MUSYNX has received overwhelmingly positive reviews and fan feedback from all over the world. PM Studios is now stepping in to help for this Nintendo Switch version to give it an all-new look from the inside out. The game will feature over 50 musical selections at release. Those who played MUSYNX on mobile are sure to have a familiar, yet totally fresh, experience.
? Rock out to over 50 tracks on Nintendo Switch, featuring genres like pop, rock, trance, R&B, classical, and more. ? Simple yet challenging gameplay will put your rhythm to the ultimate test. ? Each button press plays part of the song ? tapping to the rhythm is the key to a complete musical experience. ? Easy, Hard, and even ?Inferno? ? you have full control over how you want to play. ? Each track has a unique artistic presentation to get you amped up along with the music. 
error:
We aim to show you accurate product information.
Manufacturers, suppliers and others provide what you see here, and we have not verified it.  
Specifications
Video Game Platform
Nintendo Switch
Video Game Collection
Musynx
Assembled Product Dimensions (L x W x H)
6.63 x 4.13 x 0.44 Inches
Warnings
WARNING - California Proposition 65
WARNING: This product may contain chemicals known to the State of California to cause cancer andbirth defects or other reproductive harm.
Similar items you might like
Based on what customers bought
Customers also considered
Customer reviews & ratings
Quirky rhythm video game. Fun.

It's a fun and quirky rhythm game. Like a dance dance revolution. Lots of soundtracks from Japanese Games and pop as well as some quirky takes on classicsl classics.
Customers say these have great graphics
Based on customer reviews
Notice unusual marketplace activity?
Report