Logitech Wireless Mouse M325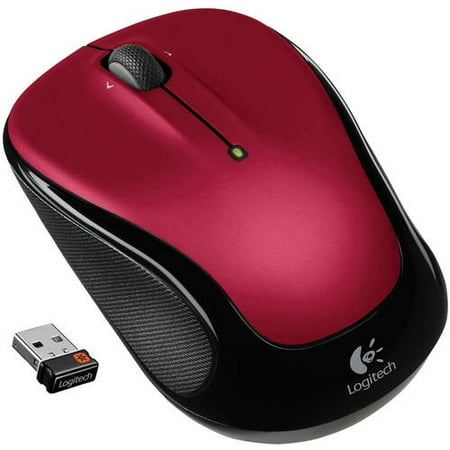 About this item
Micro-precise scrolling
Contoured shape and textured rubber
Up to 18 months of battery life
Customers also considered

Check out these related products

Customer Q&A
Questions & Answers
2

questions
Ask a question
If you would like to share feedback with us about pricing, delivery or other customer service issues, please contact customer service directly.
---
Thank you.
Questions will be checked against our question guidelines and posted within five to seven business days.
Customer Reviews | 30 reviews | 4.7 out of 5
Great Wireless Computer Mouse
Customer review by
afamilyof3
This mouse replaced one that I lost the backing for the battery compartment. Same brand name and it was also an M325. Fits perfectly in my hand and moves smoothly. I am left handed but use this mouse with no problems. And I love the darker and deep reddish color. I have never had a problem with Logitech products.
Customer review by
Nimish
This is nice mouse, I can play fast action games fine with this. This doesn't need the receiver to be in line-of-site and maintains excellent connection from atleast a distance of 10 feet (I haven't measured the max distance). Value for money
Customers also viewed these products