Little Tikes 4-in-1 Sports Edition Trike, Red/White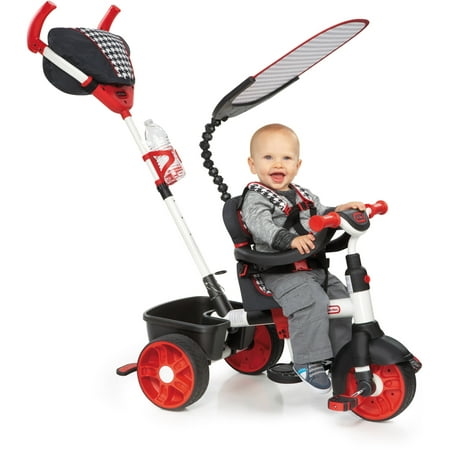 About this item
Age Range: 9 months and up
Seat adjusts to 4 positions
5-point seat belt harness and protective safety bar
Customers also considered

Customers also bought these products
About this item
Best seller ranking:
#2,324

in
#622

in
#14

in
Customer Q&A
Questions & Answers
2

questions
Ask a question
If you would like to share feedback with us about pricing, delivery or other customer service issues, please contact customer service directly.
---
Thank you.
Questions will be checked against our question guidelines and posted within five to seven business days.
Customer Reviews | 9 reviews | 4.4 out of 5
Customer review by
Customer
As far as the delivery service, it sucked. I had to cancel the first time (recommended by a Walmart online employee) because there was an "issue" on their part online. When I had to then reorder it, I waited 4 additional days for arrival.
Customers also viewed these products