Humminbird HDR 650 Digital Depth Gauge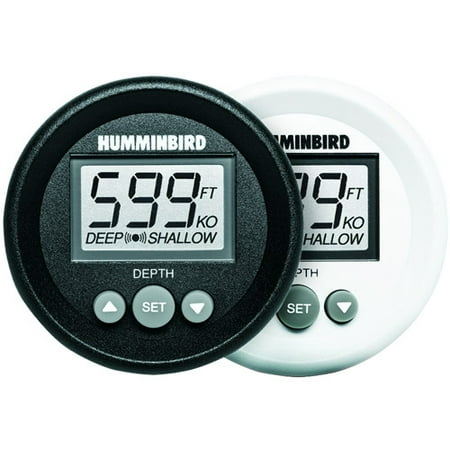 About this item
Customizable bezel and face color
Completely waterproof
Shallow and deep depth alarms
Customers also viewed these products

Check out these related products

About this item
Best seller ranking:
#9,910

in
#98

in
Customer Q&A
Questions & Answers
6

questions
Ask a question
If you would like to share feedback with us about pricing, delivery or other customer service issues, please contact customer service directly.
---
Thank you.
Questions will be checked against our question guidelines and posted within five to seven business days.
Customer Reviews | 6 reviews | 4.3 out of 5
Great Price and great delivery time.
Customer review by
Larry
It works great. I searched all over to replace my old depth finder. After finding them for close to 200.00 imagine how happy I was to find the same exact one for under 100.00. It showed up in about 2 or 3 days and the boat went into the water. Thanks Walmart.
Customer review by
Bote
I only have positive things to say about the product. The price was fair, the craftsmanship high, and installation when smoothly. Added perks were that it also came with a silver bezel and the unit functioned after utilizing a thru-hull mounting.
Consider these popular products