Head & Shoulders Men 2in1 Active Sport Dandruff Shampoo & Conditioner, 13.5 fl oz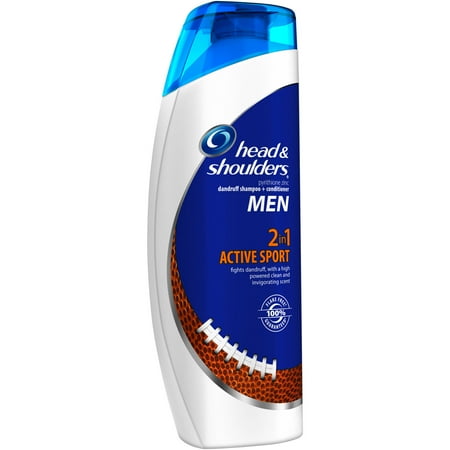 About this item
Tackles dandruff and grease with a high-powered clean
Fights dry scalp, calms itchy scalp, and relieves irritation
Check out these related products


Customer Reviews | 6 reviews | 3.2 out of 5
Customer review by
qwerty42
Cooling effect while shampooing. Conditioner seems a bit better than other Head&Shoulders varieties. I just wish they would add a Pro-Vitamin version of Head&Shoulders ! (Pantene and Head& Shoulders are owned by the same company anyway).
Head&Shoulders 2-in-1 Active Sport
Customer review by
Tony
This shampoo has helped tremendously with my flakes,scalp itch and dryness! It's also reasonably priced when compared with higher end dandruff shampoos yet delivers comparable results for me. I also love the smell;fresh and masculine yet not overpowering,it gives me a great start to my day. Feels and smells great after a workout,too!
Customer Q&A
Questions & Answers
0

questions
Ask a question
If you would like to share feedback with us about pricing, delivery or other customer service issues, please contact customer service directly.
---
Thank you.
Questions will be checked against our question guidelines and posted within five to seven business days.