Hard Candy Undercover Agent Undereye Brightener And Concealer Duo, Light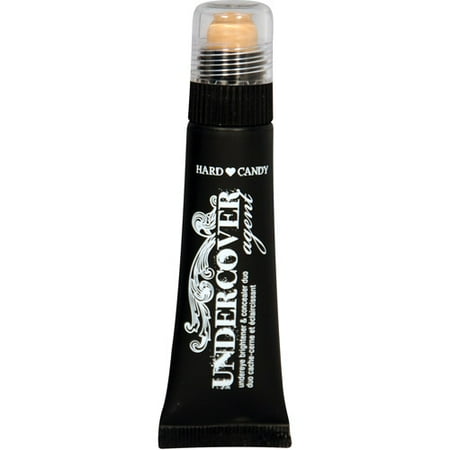 About this item
Undereye brightener
Reduces dark circles, puffiness, and fine lines
Conceals and covers for a perfect finish
Three skin tone shades blend seamlessly and softly into eye area
Customer Reviews | 7 reviews | 3.6 out of 5
Customer review by
anyuntakenname
a little strange to have two products in one with no explanation of how to use them. The liquid in the tube is colorless and really I have to say does nothing at all. The color concealer is dry. Too dry to smooth under your eyes. Tried mixing but not much better and there are easier things out there to use.
Customer review by
BeautyFiend33
I was expecting the concealer and the depuffing stuff too be one product so I was surprised when the product showed up and it was a big tube of stuff with a little bit of concealer on top. Depuffing stuff didn't really seem to do anything, concealer was really thick and hard to put on, doesn't apply "Seamlessly and softly into the eye area" like it says. Also, this arrived without the top so concealer was all over the place. I will be returning this.
Customer Q&A
Questions & Answers
1

questions
Ask a question
If you would like to share feedback with us about pricing, delivery or other customer service issues, please contact customer service directly.
---
Thank you.
Questions will be checked against our question guidelines and posted within five to seven business days.
Check out these related products