GE 98974 VoIP Stereo Headset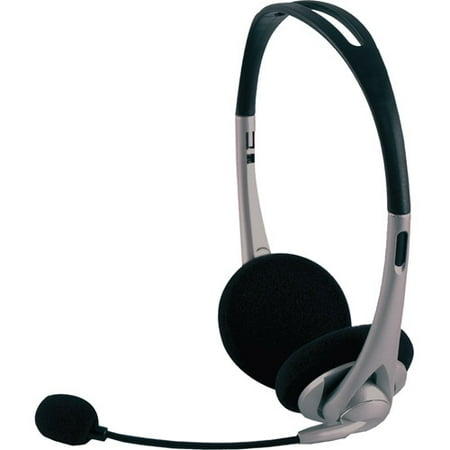 About this item
Quality sound for web chats, voice recognition, dictation or interactive gaming
Clear stereo sound for any music type
In-line volume control
Customers also considered

Check out these related products

About this item
Best seller ranking:
#1,313

in
#325

in
#159

in
Customer Reviews | 26 reviews | 3.7 out of 5
Customer review by
mchentrp
This is the second one I bought. The first one broke after two days (the little inline volume control stopped functioning). Nevertheless, it works just fine. Don't expect some big Bose-type, airplane noise canceling style of headphones. I use my cell in my office and it does what I need. The earphones allow me to hear what's going on around me, but I still hear phone converstaions just fine. I've used it driving. I don't know if the two earpieces constitute a felony, but it works in a car great. People say I sound different via the headset microphone, but only "different", not bad. They hear and understand me just fine. I'm quite happy with them, I'm able to work hands-free so can type at the computer while carrying on a conversation. There supposedly is a turn-on, turn-off button inline, but that doesn't do anything with my phone. That's OK, though. When this one dies, I'll buy another one.
Customer review by
DecalDiva
Having 2 comfy ears on a phone piece is important to me, so that's a plus. This came having an adapter for a 2m as well as a 3m which is necessary for my situation adds another plus. Even though the mouth piece is flexible, it's not enough to comfortably position the mouth piece on right side of mouth, which some of us (like myself) would prefer.
Customers also viewed these products