Ematic DVD Player Wall Mount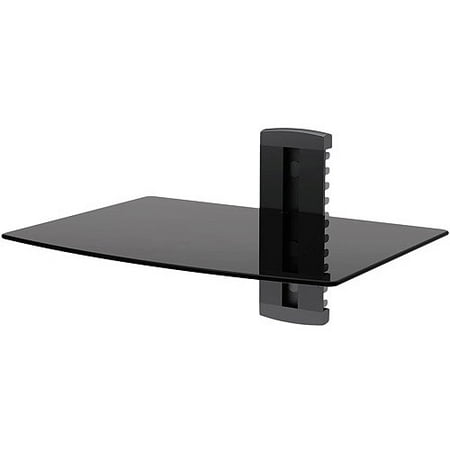 About this item
Universal DVD mount
5mm black tempered glass shelf
All mounting hardware included
Customers also considered

Customers also bought these products

About this item
Best seller ranking:
#275

in
#111

in
#46

in
Customer Reviews | 914 reviews | 4.4 out of 5
Customer review by
Dobre
This shelf was for the the set top box in my sons room. My son loves his TV and shelf in his room. The Positives: Light weight and not to big of a shelf to hang on the wall and it was just the right size for the box. The Negatives: You may need to skills to assemble the shelf on the wall supports. Also the cable management system isn't the greatest. I modified it to work for my son's room, see photo.
Customer review by
Tito8243
I both this DVD player wall mount from Ematic to mount my PS4 under the TV and it met my expectations. It holds the weight of my game console and is pretty solid, the glass finish match with my TV and it looks super clean. I like it because you can hide the cables.
Customers also viewed these products