Drive Medical Adjustable Height Offset Handle Cane with Gel Hand Grip, Blue Crackle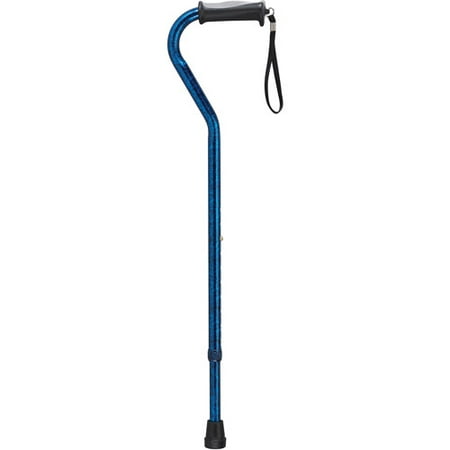 About this item
The Drive Medical Adjustable Height Offset Handle Cane with Gel Hand Grip is adjustable from 30"-39" providing mobility, comfort, and style.
Customers also viewed these products

Check out these related products

Customer Reviews | 2 reviews | 5 out of 5
Customer review by
mmgirl
I like that this is adjustable and the gel handle is very comfortable, love the color but it is darker than the color on-line, It's lightweight and easy to walk with, perfect for me!
Customer Q&A
Questions & Answers
0

questions
Ask a question
If you would like to share feedback with us about pricing, delivery or other customer service issues, please contact customer service directly.
---
Thank you.
Questions will be checked against our question guidelines and posted within five to seven business days.
Consider these popular products