Similar items in stock

Crosman Pulse Air Soft Gun 250 BBs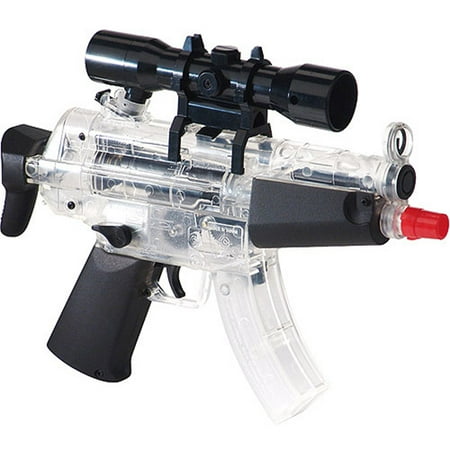 About this item
Special Features: Hooded front sight, rear peep sight, ergonomic front pistol grip
Material: Synthetic
Consider these popular products
Customer Reviews | 59 reviews | 4 out of 5
Customer review by
BKamazingness17
Don't be downed by those people that put down guns and say they are experts. This gun works very well. FPS is ok for a small gun ergo small spring. If you want to buy this gun, definetly buy .12 gram ammunition. I would also recomend Duracel batteries for cheap batteries usually don't work as well or sometimes don't work at all. If it jams and you think there is nothing you can do then just give a LIGHT pop on the side. If that does not work then take off the top loader, so-called a scope,(not a scope, just holds a whole bunch of bb's) because sometimes the jam is in the little opening on the bottom. Don't drop or be really super rough with this gun and it will last a long time. Also don't screw around with it on the inside and it will work perfectly. I bought this gun and a lot of my friends bought this gun too. Great Secondary Gun. OVERALL VERY GOOD GUN!!!
SURPRISES SOME GOOD SOME BAD
Customer review by
airsoftcritic123
WHE I PURCHASED THIS GUN I WAS 11. I EXPECTED A GREAT GUN AND I SORT OF GOT IT. I EXPECTED TO HAVE A SCOPE BUT IT DOES NOT OVERALL I THOUGHT IT WAS AGOING TO BE AWESOME I SORT OF GOT IT HAS GREAT ACCURACY MACHINE GUN IS GREAT ALL YOU HAVE TO DO IS FLIP A SIMPLE SWITCH WITH YOUR THUMB PROS ACCURACY LIGHT MACHINE GUN SINGLE ACTION AND MACHINE GUN VERY GOOD FOR YOUNG KIDS CONS NOT VERY POWERFUL IT DOES NOT HURT. WHICH COULD BE GOOD OR BAD THE SCOPE JUST HOLDS EXTRA AMMO WHICH IS POINTLESS BUT YOU CAN TAKE IT OFF WHERE TOU LOAD THE AMMO THERE IS A LITTLE TAB PULL IT OUT THEN PULL THE SCOP OFF OK IF YOU ARE 12-99 THIS IS NOT THE GUN FOR YOU UNLESS YOU GET SOME DUEL WIELDS AND CHUCK NORRIS ITS WEAK NOT INTIMIDATING ALL IN ALL GOOD GUN ACCURACY IS GREAT MACHINE GUN AND SINGLE SHOT IS AWESOME! THIS GUN IS GREAT FOR YOUNGER KIDS FOR ITS 175 FPS (THIS IS WEAK) JUST NOT THE GUN FOR OLDER PEOPLE I later sold it for getting older this is a good price is saw it for 39 get it at walmart!
Customers in store also bought these products