Popular pickfor "codenames"
Prices may vary online, in stores, and in-app
Shipping,

arrives by tomorrow

to
Sold and shipped by Walmart.com
Free Holiday returns until Jan 31
More seller options (15)
Starting from $26.98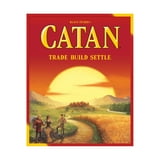 Sponsored
current price Now $47.99
was $59.99
Catan Strategy Board Game: 5th Edition
4.8 out of 5 Stars. 272 reviews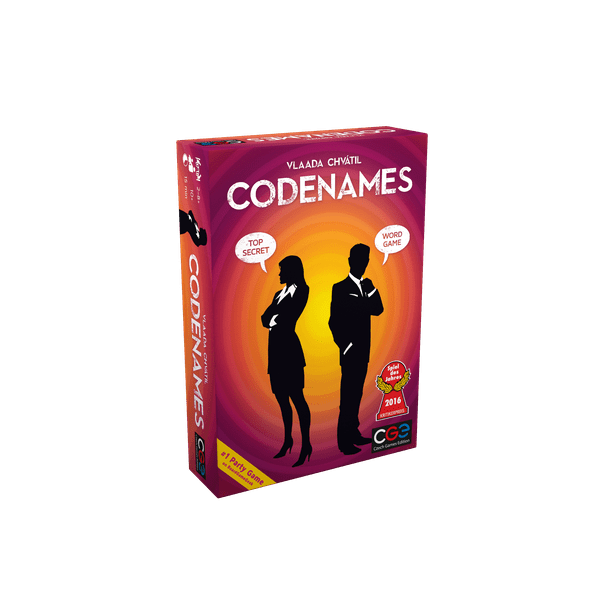 About this item
Product details
Run your imagination in the wildest word associations! Simple premise and challenging gameplay with hours of fun to remember! That's Codenames – a fast paced party game that's sure to keep the whole group entertained, great for families, friends, and total strangers alike. Two rival spymasters know the secret identities of 25 agents. Their teammates know the agents only by their codenames. To win the game, your team will need to contact all of your agents in the field before the other team finds their own agents. And watch out for the assassin – meet him in the field and your team is done! Codenames is simple to explain and easy to understand, with no limit to size of the teams – you can play in four people as well as in twelve!
Czech Games Code Names Board Game
Teams try to compete to see who can make contact with the agents that matches their color while avoiding the assassin
Great for families, friends, and total strangers alike
Cooperative variant with a single team trying to achieve the highest score by playing against the game itself
Includes 16 agent cards in two colors, one double agent card, seven innocent bystander cards, one assassin card, 40 key cards, one rule book, one card stand, one timer and 200 cards with 400 codenames
Use one-word clues that point to multiple words on the table
Party game for 4-12+ players and 15 minute playing time
Ages 14 and up
error:
We aim to show you accurate product information.
Manufacturers, suppliers and others provide what you see here, and we have not verified it.  
Specifications
Manufacturer Part Number
00031CGE
Assembled Product Weight
1 lb
Manufacturer
Czech Games Edition
Assembled Product Dimensions (L x W x H)
9.00 x 6.00 x 1.50 Inches
Customer reviews & ratings
Excellent product and delivery.

I gave this as a Christmas gift to my 22 year old grandson. He was excited and talking about it with his sisters and cousins. Thank you. Next time I will order it direct from your website. I had run around to 3 different Walmarts, and they were all out of this game. It was a waste of time and effort on a snowy and cold day for an 80 year old grandma.

One of our favorite games now

Great present! It's a fun, creative game that everyone in our family enjoyed. If you've never heard of it, it's like reverse taboo- instead of using several words to get people to guess one, you use one word to get your team to guess several. Very fun!!

Should have at least six players.

You could call this The Thinking Person's game, and it's a lot of fun to boot! Love it. Requires at least 4 people to play.

Everyone loves playing this game so far!

Great game to play with other couples or grown up children. I bought it for my new son-in-law and was so much fun I bought it for my husband and I. We've played with friends and our children and all love it. It gets you thinking so it's not too easy but not too hard either. Like you can have a cocktail or two and still be capable of playing!
Customers say these are fun for the whole family
Based on customer reviews