Cleartex AdvantageMat 36" x 48" Rectangle with Lip Smooth Back Chairmat - For Hard Floors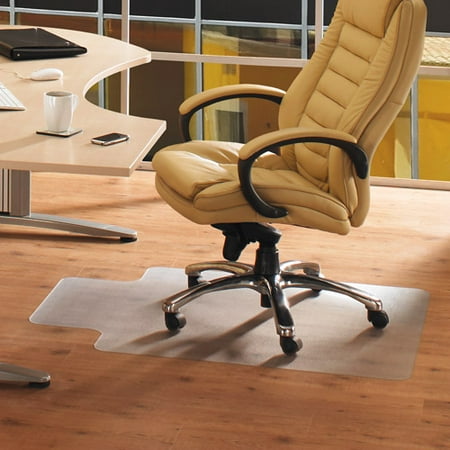 About this item
Chair mat for all types of hard floor
Measures: 36" x 48"
Smooth surface for easy chair movement
Customers also considered
Customer Reviews | 311 reviews | 4.4 out of 5
Customer review by
Satisfied
Picked up at the store. Very easy pickup. The mat came flat, so no problem with having to unroll and make it lay flat.
Cleartex Advantage Mat 36" x 48"
Customer review by
Elizabeth
My son wanted this item to place under his chair to keep it from rolling on the hardwood floor in his college dorm room. Unfortunately, it did not provide that solution. His chair rolled as easily as if there were no mat. Not a defect of the item, just didn't work out. Looking now for something that has more grip on the surface. Can't use/don't need the ones used for carpets. What was really nice is that I ordered it online to be delivered to a local store for pickup. I simply returned it to the store. No return shipping or restocking fees, so really appreciate Walmart's return policy.