American Standard 5350.110.020 Cadet 3 Slow Close Elongated Front Seat and Cover with Everclean Surface, Available in Various Colors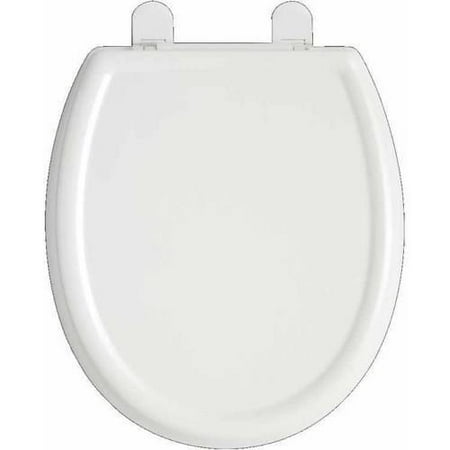 About this item
Features American Standard's unmatched quality craftsmanship
Innovative design
Customers also viewed these products
Check out these related products

Customer Reviews | 7 reviews | 5 out of 5
What an innovative toilet seat!
Customer review by
Big Daddy
This toilet seat/cover close slowly to avoid damage. Easy to clean plastic finish is first rate with no where for dirt/germs to hide due to its design. The cover curves over the sides of the seat to completely cover it. It also includes a small innovative built in handle in the side of the seat - great idea!
Customer Q&A
Questions & Answers
0

questions
Ask a question
If you would like to share feedback with us about pricing, delivery or other customer service issues, please contact customer service directly.
---
Thank you.
Questions will be checked against our question guidelines and posted within five to seven business days.
Consider these popular products