The Untouchables (Widescreen)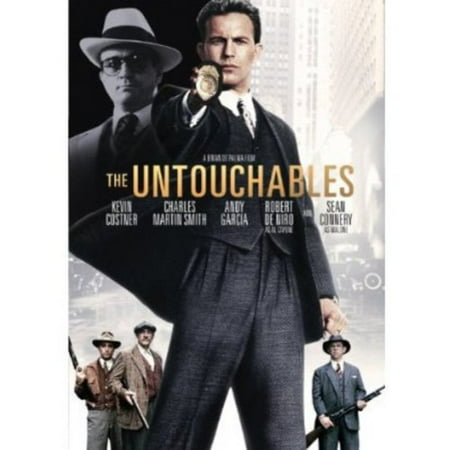 About this item
ACTION/ADVENTURE
Run Time: 119
Release Date: 5/28/2013
Customers also viewed these products

Check out these related products

Customer Reviews | 1 review | 5 out of 5
Untouchables is a great movie
Customer review by
slouchycowman
Untouchables is a great movie that I wish I could rate more 5 stars. Since I can only go up to 5 stars I'll have to settle for only 5 stars. This movies is a classic, and not only a great crime thiller but a great movie under any genre. Untouchables features the amazing acting of Robert Deniro. The Untouchables is a 1987 American crime drama directed by Brian De Palma and written by David Mamet. The film is based on the book The Untouchables. This film stars Kevin Costner as government agent Eliot Ness who is attempting to take down Al Capone. The movie also features Robert De Niro, Sean Connery, and Andy García. Untouchables was nominated for the Academy Award in the following categories: Best Actor in a Supporting Role (Sean Connery, Won), Best Art Direction, Best Costume Design, and Best Score. I enjoyed both this movie and I would definitely recommend it. Thank you for reading my review.
Customer Q&A
Questions & Answers
0

questions
Ask a question
If you would like to share feedback with us about pricing, delivery or other customer service issues, please contact customer service directly.
---
Thank you.
Questions will be checked against our question guidelines and posted within five to seven business days.
Consider these popular products