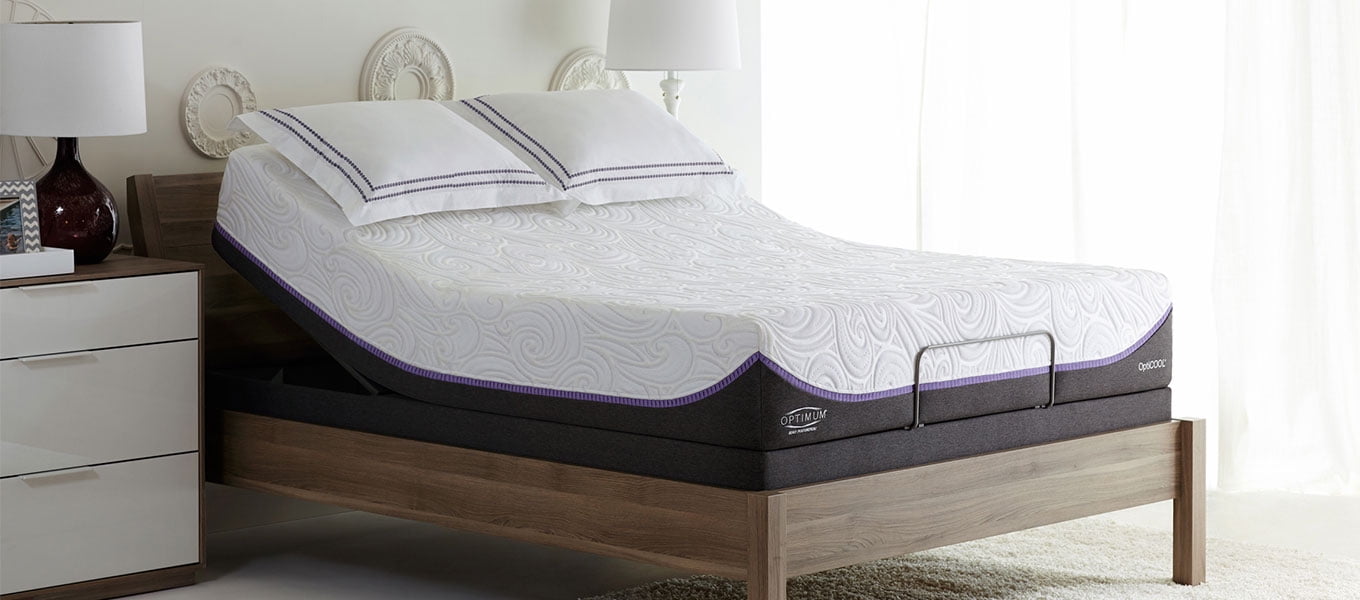 What types of mattresses are there?
Where do I start? We offer a huge variety of options on Walmart.com alone. In memory foam, we have gel, latex, and traditional memory foam styles. If you're looking for innerspring construction, we have Bonnell coil and individually wrapped coils as well as hybrid styles. Are you a road warrior? We also offer quite a lot of RV mattresses!
What's the difference between memory foam & innerspring?
This will ultimately come down to preference but keep in mind: innerspring mattresses tend to focus on support while memory foam mattresses conform to your body. If you sleep on your back, you'll probably want to try an innerspring mattress or a hybrid. If you sleep on your side, gel mattresses or memory foam mattresses will probably work best.
Do mattresses come with box springs?
You can purchase mattresses and box springs separately or as a bundled product. The majority of mattresses are bought as stand-alone products. 
How often should you replace your mattress?
Your mattress cycle will depend on use and type. For example, a guestroom mattress will last a lot longer than one in the master bedroom. Also, memory foam mattresses need to be replaced a lot more frequently than a traditional spring mattress. As a general rule, we recommend that our customers replace their mattress every 7-8 years.
What mattresses do hotels use?
Most hotel mattresses are made by a manufacturer's hospitality department. If there's a specific bed you like, you can search for a similar one from the same manufacturer. You can also look for equivalent qualities in other lines. For example, our Sealy Response Tight Top Mattress's exclusive Posturepedic Technology provides the comfort and support of a hotel bed. Best of all, the mattress is delivered with White Glove service—providing the relaxation and luxury of hotel living.
How do you get your mattress into your home?
Consider one of our Allswell mattresses. These mattresses are delivered in a box that (with the help of a family member) can be carried through doorways and then unfurled next to your bed frame. 
What do you do with your old mattress?
With the addition of a new mattress, you'll need to recycle, donate, or get rid of your old mattress. Follow these steps to make room for your new mattress.
Check your mattress. Before you decide how to get rid of your old mattress, take some time to figure out what condition it's in. Remove bedding and evaluate its condition. If it's in great or good condition, you can donate it! If it's condition is just okay or even poor, you'll want to recycle it. 
Find a donation center. If your mattress is in pretty good condition, you can donate it to a nearby charity (just do a bit of Googling to see if they accept mattress donations). The Salvation Army and Habitat for Humanity have multiple locations that accept mattresses. Donation Town is another great resource that you can use to schedule a pick-up. 
Recycle it. If your mattress is a bit too used to be donated, you can recycle it. Earth 911 is a great resource. Simply search mattress in the recycle search bar, type in your zip code, and discover a list of mattress recycling facilities near you. Bye-Bye mattress is another resource for finding recycling centers and currently serves California, Connecticut, and Rhode Island. 
Hire Help. If you're unable to transport your mattress yourself, consider hiring some help. There are services that will come and pick up your mattress for a fee. 1-800-GOT-JUNK is one example. Yelp also has some listings for services that pick up mattresses for you.