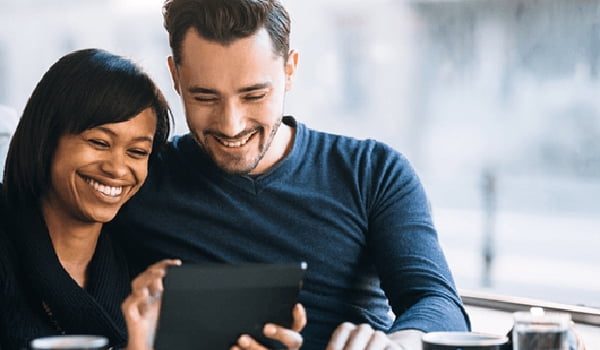 You've got your dress (hello, gorgeous!), booked a venue (whew….) and decided on a cake (but you might go for another tasting just for fun.). Congrats! But you're not done yet. It's time to create a wedding registry.
Gift registry game plan
Some guests buy wedding gifts far in advance or give engagement presents, so get your wedding registry locked down early — or run the risk of getting too many sheets, the wrong barware, no pillows and a bizarre sculpture from your sweetie's aunt.
There's a rhyme and reason to wedding registries and we've got just the checklist to ensure you cover all the major categories, from everyday essentials to the beautiful details that make a house a home. Remember to select items that represent a range of prices so every guest can find a gift that fits their budget.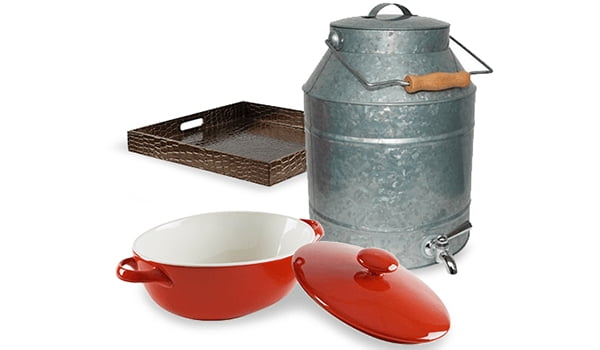 Entertaining
Whether you're hosting your first Thanksgiving dinner as a married couple or entertaining fans on game day, you'll be glad that your registry got you party-ready. Make sure your list includes a variety of servingware (bowls, platters, serving utensils, cheese boards), napkins and a few tablecloths (formal and casual) and barware and stemware (you might want to estimate up in case you need to replace chipped pieces in the future).
Add to list:

Kitchen
Gear up to channel your inner gourmet, whether you're into cooking classic comfort foods, fancy French cuisine or baking up a batch of sweet treats. Think in terms of small appliances like mixers, blenders, juicers, toaster ovens and coffee machines; if you expect to leave them on your counter, consider color choice and how all the items work together and with the style of your kitchen. Include cookware sets or individual pieces, making sure none of them duplicate each other. Round out your kitchen list with basics like dish towels, food storage containers, mixing bowls, tools (spatulas, tongs, microplane, etc), baking gear (pans, tins, cooling racks) and cookbooks.
Add to list:

Dinnerware
Dinner is served! And, for that matter, so are breakfast, lunch and snacks, especially when you have place settings you love. Think about how much you plan to host formal events; maybe you don't need or want fine china. If you do, consider how many people you'd be likely to entertain. And remember that you might get more mileage out of beautiful stoneware for everyday use. Round out this part of the list with flatware (whether everyday or silverware), crystal or glassware, placemats and napkin rings for formal dining.
Add to list:

Bedding & decor
Whoever coined the phrase "Home Sweet Home" probably enjoyed a bedding set to die for. Create your dream bed by adding sheets, blankets, comforters and pillows to your list. Once you've got the basics down, add fun items like accent pillows for the bedroom and living room, rugs, picture frames, candle holders and vases.
We've covered all the basics. Now make your registry your own by choosing items and styles that capture your needs and taste. And don't be afraid to be non-traditional: If you'd get more use and enjoyment out of grilling gear than fine china, create a registry that reflects that preference.
Add to list: