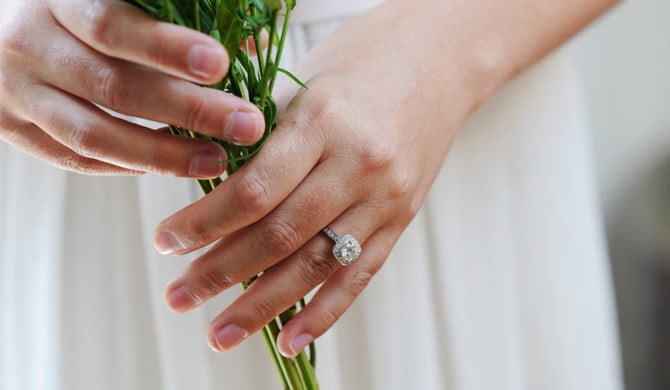 The 4 C's of diamond buying – cut, clarity, carat and color – will tell you all you need to know about purchasing the right diamond for your needs.
Cut
Of the 4 C's of diamond ratings, cut is considered the most critical. The sparkle and brilliance of a diamond is all in how it's cut, it is not just about the shape. Cut refers not only to the shape of a diamond, but more importantly to its proportions, symmetry and polish.
There are two things you need to know about the quality of the cut: reflective powers and proportion. The best-cut diamonds reflect the most light, making them the most bright and brilliant stones. The lower quality gems are cut in a way that makes it difficult for light to enter and reflect, making them appear less sparkly.
Most diamonds are available in three basic styles: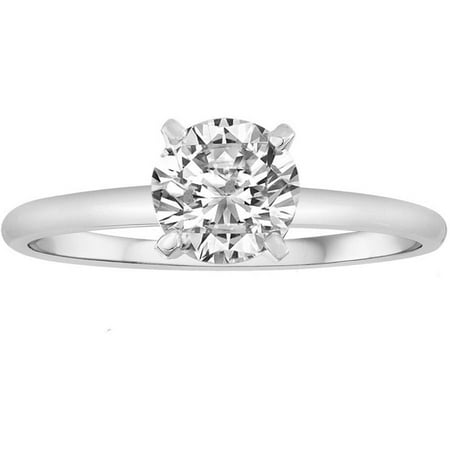 Brilliant-cut diamonds contain numerous facets that reflect light. This cut  provides maximized light through the top of the diamond. Brilliant cut diamonds include round, oval, pear, heart and marquise shapes.
Step-cut diamonds feature rows of facets positioned in a step-like fashion. Most step-cut diamonds have four sides and a rectangular shape, such as emerald-cut and baguette.
Mixed-Cut Diamonds combine the qualities of the brilliant and step-cuts. The most popular example is the princess-cut (or radiant cut), although cushion-cut diamonds are experiencing a revival in popularity.
Color
A diamond's body color (from colorless to yellow) is determined by the  Gemological Institute of America's color scale. Like the other 4Cs, color is a matter of preference. Some people insist on colorless diamonds for their breathtaking purity and radiance, while others prefer slightly yellow  diamonds for a warmer look.
What causes different diamond colors? The answer is chemistry. A diamond is made up of pure carbon. During its development, other natural elements may be incorporated into the carbon, causinga chemical reaction that changes the color. For instance, traces of nitrogen cause yellow diamonds, while boron gives diamonds a blue color.
Diamonds will never change, but over time, a diamond's setting can often influence its appearance. A yellow gold setting makes a light yellow diamond appear whiter. Platinum and white gold settings, however, may make the yellow hue in a diamond more apparent. Similarly, a colorless diamond set in yellow gold may reflect the setting's yellow tint.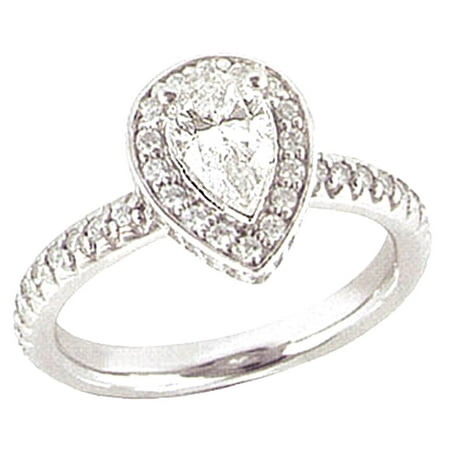 Some things you need to know about color rating:
Gems are rated on a color scale of D through Z. It's probably the one time in your life that you actually want a "D," or an "F" grade since D, E and Fs are considered the highest quality diamonds.
To the untrained eye, it's almost impossible to distinguish the shade variations of diamonds.That's why it's important that your diamond come with a rating certificate.
Clarity
All of us have flaws and so do most diamonds. The clarity rating refers to the size, number and placement of these flaws, or blemishes, usually referred to as "inclusions". These inclusions are what make each diamond utterly unique. Not surprisingly, the least flawed diamonds are the most valuable and the completely flawless ones are really rare, and really costly.
Even diamonds with inclusions and blemishes can be among the most beautiful, especially those with good color and cut. Many inclusions are difficult to see with the naked eye, and some may be minimized by the setting you choose.
Carats
A carat is a unit of measure for diamond weight and is evaluated on a point system. One carat is equivalent to 100 points; a half-carat diamond is 50 points and so on. One carat also equals 200 milligrams, and 142 carats equal one ounce.
Although diamonds come in many weights, one-carat diamonds are found in nature less often than smaller diamonds and are therefore much more expensive. For this reason, a one-carat diamond costs far more than two half-carat diamonds of the same cut, color and clarity.
When choosing the right carat weight, you must take several factors into account. Remember that any diamond will look bigger when worn on a small hand. Plus the type of setting can affect a diamond's appearance. Two diamonds of equal weight can appear very different depending on the cut and clarity.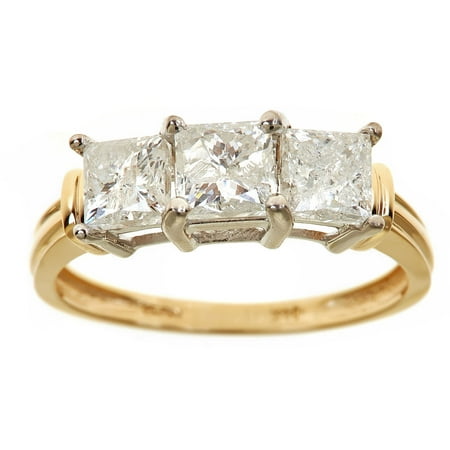 Some things to keep in mind about carats:
Larger diamonds, always rarer than smaller ones, are not simply priced proportionately more. Because of its rarity, a two-carat diamond, for example, will cost substantially more than two one-carat stones of equal quality.
Diamonds also come in 1/4-carat increments. And for rings or other pieces of jewelry that have more than one diamond, the total weight of the gems is often given as Total Carat Weight (TCW) or total weight (TW).