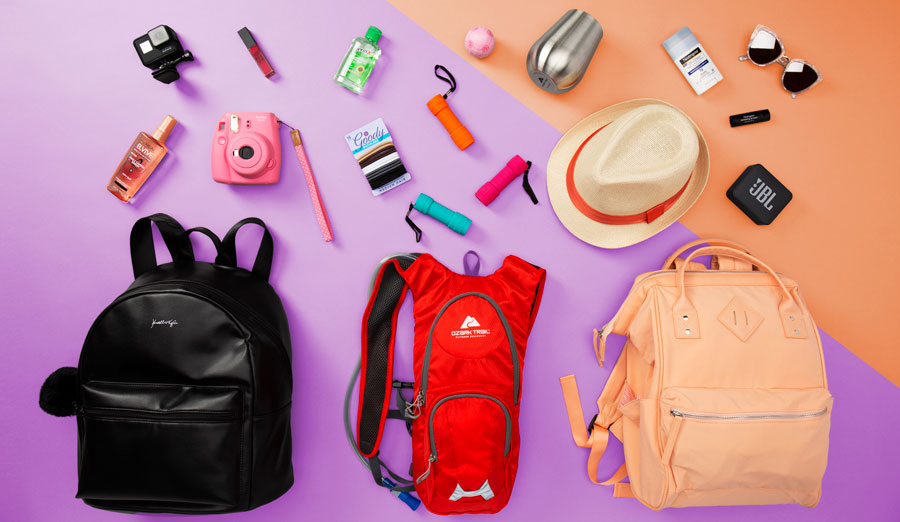 Ever since Woodstock, music festivals have been a great way to hang with your friends. And whether you and your crew are into EDM or blues, glamping or roughing it, there's a music fest out there for everybody. 
Wherever you're headed, you'll need to pack a bag with everything you need for the day. There are no rules, really, but one of the best ways to pack is by looking around at your friend group and packing accordingly. If you're like most festival-goers, everybody in your squad has a role to play—that's the magic of #squadgoals. 
So are you the responsible one? The trend-watcher? Or the one who's definitely getting a sunburn and taking half a day off to chill? Read on to find out.
There's always one friend who's got hand sanitizer, phone chargers, rain gear, etc. This friend is in charge of the group's basic survival, & everybody's counting on them—that's what makes them the Mom Friend. (Note: If you don't know who this friend is, it's you.)
Carrying this backpack will remind you to remind everyone to drink enough water.
2. Power bank 
(Did you let your phone die again? Mom Friend's got you.)
3. Rain poncho 
Because you've always gotta be ready, and it doesn't hurt that this poncho doubles as an extra tote bag.
Discreet and super-packable deodorant on the go. Never not a good idea.
There is no such thing as too much hand sanitizer.
6. Hair ties
 . . . or more spare hair ties. They can come in handy for fixing stuff, too.
7. Wine glasses
At some point there will be wine, so a few portable tumblers will help you keep it classy.
A late-night walk back to camp is always easier if everybody's got their own flashlight.
This is the "pics or it didn't happen" person. But of course, the perfect profile picture doesn't just take itself. There's a certain amount of preparation involved: the right camera, some protection from the elements & a few key styling essentials.  
Designed especially by Kendal + Kylie for Walmart, this bag is both cute and low-key.
2. Camera  
Sure, you've got your phone. But there's nothing like instant gratification with this Polaroid-inspired weatherproof camera. 
Make sure your pout looks perfect all day with a long-lasting lipstick.
4. GoPro 
If you're thinking about investing in a GoPro, festival season is the perfect time to take the plunge. It's great for action shots or getting a wide view of the whole crowd.
5. Hair serum 
No need to touch up your hair before every photo—one super-powered anti-frizz serum will have you covered no matter what the weather.
This person could get sunburned in a monsoon, & that's just the way it goes. If this is you, make sure you do what you can to stay in the game with some SPF-packed products, a way to stay hydrated & a few other things.
Go for something structured and stylish with plenty of room for extra water.
2. Sunscreen
Your #1 most important essential, now in a stick formula that makes it super-easy to reapply throughout the day. 
3. SPF lip balm
Don't forget to protect your pout!
4. Sunnies
You won't go anywhere without these, so make sure you find a pair you love.
5. A cute hat 
You still need to wear a hat. The Mom Friend will remind you of this.
6. A water bottle that stays cold
An insulated water bottle that keeps drinks cool can make a big difference on a hot day.
At some point, you're gonna need to take a break, maybe in a kiddie pool somewhere. When that happens, you'll be so glad you packed some waterproof tunes.
The number one festival packing tip: keep it light but cover your bases. And whether you're snapping 'grams or passing out hand sanitizer, remember to have a blast!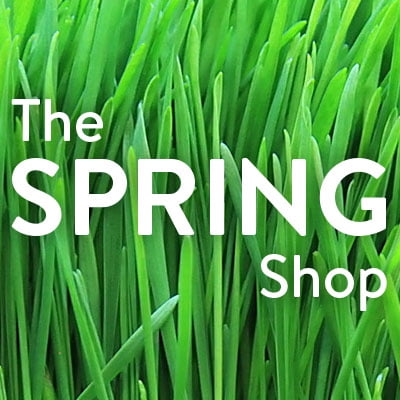 More in Spring Shop
Get ready for outdoor living
Find everything you need for a season of sunshine—from spring travel & gardening projects to camping gear & festival style.