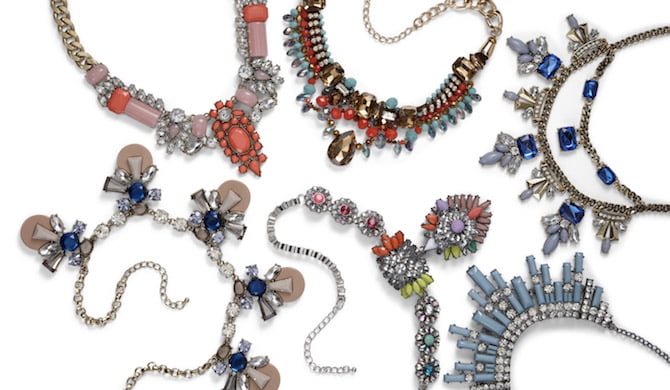 Want a simple way to change your look without changing your clothes? Statement necklaces can transform an outfit, taking it from Blah" to "Bam!" in seconds flat. Here are four of our favorite ways to wear them for a variety of occasions. So choose your style and your necklace and get ready to make a statement without even saying a word.
Let's go boho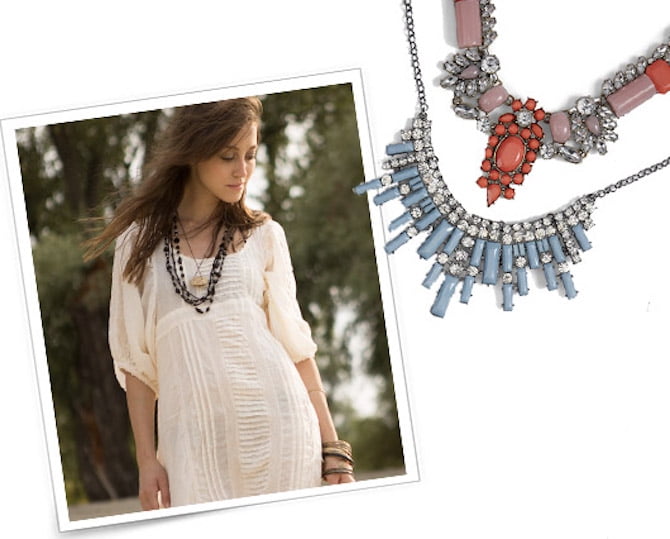 Can't choose which necklace to wear? Sometimes you don't have to. In fact, this chic Bohemian look relies on an effortless, layered effect.
Get the look by mixing necklace styles, lengths and sizes. Choose one larger piece as the focal point and layer it with smaller, complementary necklaces. Beads, fringe and tassels always add a bit of free-spirited flair.
Best with feminine, flowing tops with mid-to-low necklines.
Divinely dressed down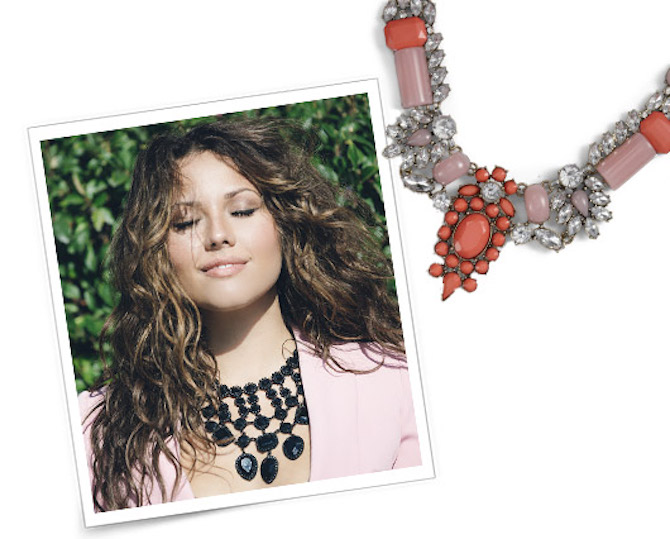 A t-shirt and jeans can still look polished and pretty when properly accessorized.
Get the look by wearing a necklace that expresses your unique personality, whether through the colors, shapes or textures. The good news is that any type of statement necklace works with jeans and a t-shirt.
Best with any type of neckline. If you're out and about rather than at work, this is your opportunity to pair a statement necklace with a lower neckline, like a deep V-neck or wide scoop neck. If high necklines are your thing, try wearing a bib necklace so it looks like it's actually part of the shirt.
Beautifully buttoned-up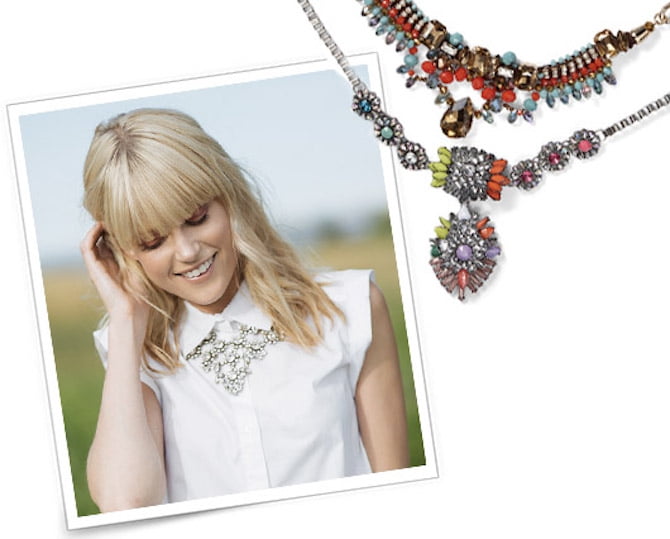 Soften the look of a crisp shirt with a sparkly statement necklace.
Get the look by wearing a large but short necklace that peeks out just below the collar. Tuck the rest of the necklace under the back of the collar.
Best with pressed, fully buttoned-up shirts in solid colors.
Working it at work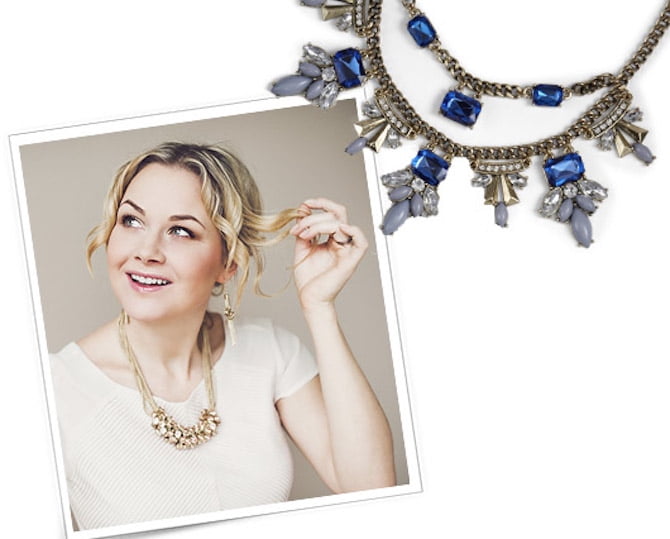 Is it okay to bring the bling when it comes to the office? Yes! When worn right, a statement necklace can convey both confidence and style at work.
Get the look by choosing statement necklaces that fit with your personal style and office culture. In a creative environment, go for a powerful, feminine look with a chunky, brightly colored necklace with funky shapes and patterns. In more reserved offices or when you want a foolproof option, choose elegant styles that include gold, silver, pearls or rhinestones. Chunky chains, muted colors and monochromatic color schemes always look elegant, too.
Best with office-appropriate tops in fabrics from fine cotton and blends to silk. Let the top's neckline, which will be mid-to-high for work, guide your necklace choice. In general, you want the focal point of the necklace to sit either above or below the neckline.