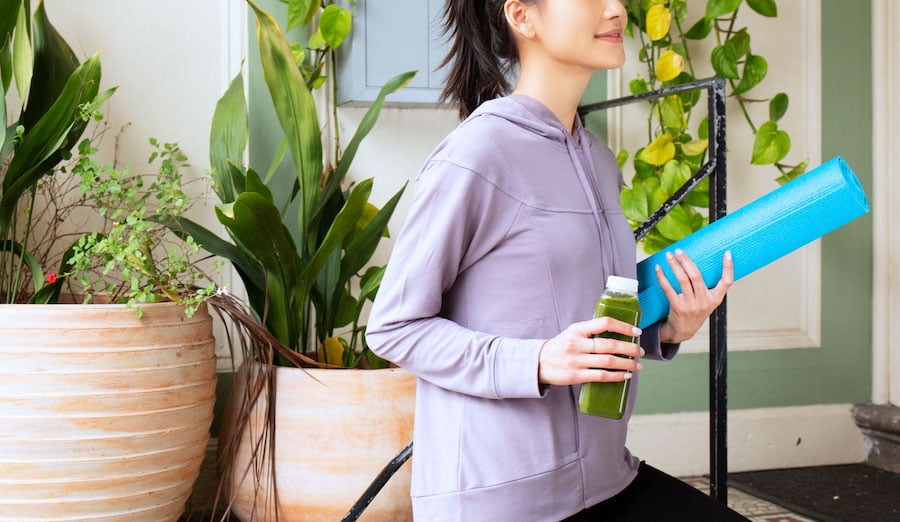 When it comes to beauty care, best practices and maintenance, it's not just about the products you put on your skin. Nutrition, physical activity and general well-being can have a strong impact on what makes you look and feel your personal best. When you strive for wellness in all three areas, you're more likely to attain optimal skin health and overall wellness. 
Here's a look at a few steps of a beauty guru's regular regimen that focuses on both the outside and inside. 
Good morning, Beautiful!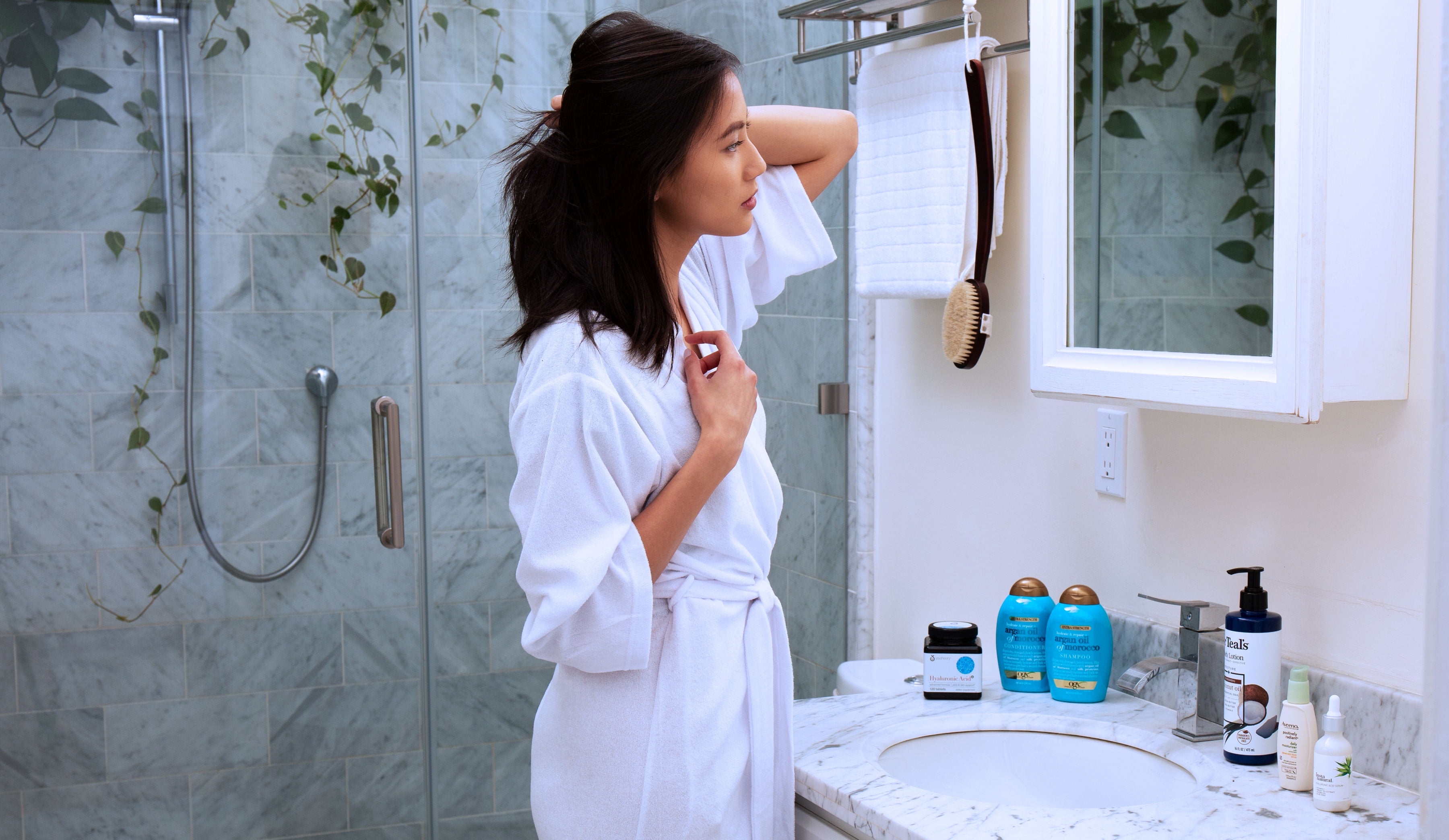 Shower yourself in self-care
Start the day with a refreshing shower. Wash off all the excess oils and residue from your skin. Using a nourishing shampoo and conditioner, an exfoliating body brush and other cleansers, shower gels, scrubs and treatments can help your hair and skin feel clean and invigorated. After drying off, finish with a nourishing body lotion, daily moisturizer and a face serum to help hydrate your face. (And speaking of hydration, make sure you're drinking plenty of water every day. It helps rid the body and skin of toxins.)  
Did you know: Hyaluronic acid is said to help retain hydration, soften wrinkles and add luster and smoothness to your skin. It's available in both supplement and serum form, so you can choose whatever works best for you.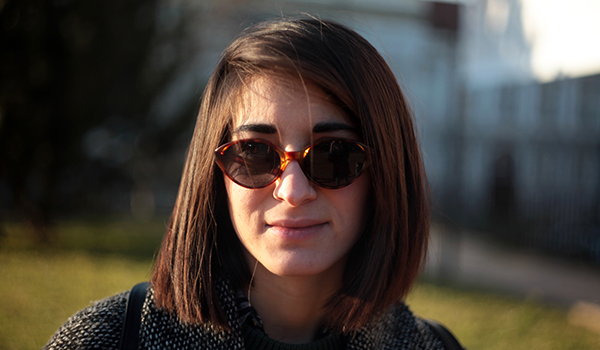 More in Health & Wellness Center
Vitamins for Beauty
Learn more about vitamin supplements' potential beauty benefits.
Take a break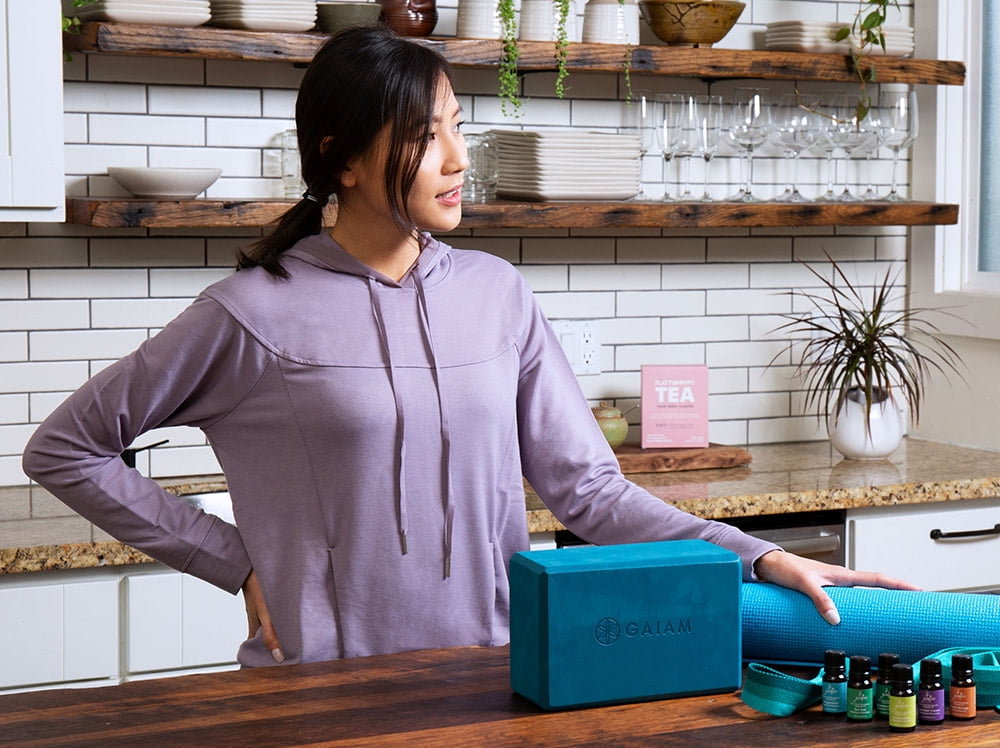 ... and a deep breath 
Give yourself a break when you need it. It's important to be active in ways that get the oxygen and blood flowing throughout your body. Try a balance-restoring, mindful activity like a yoga class or a meditation session to help you relax, breathe deeply and get your lungs moving. A few whiffs of calming essential oils can help create a more Zen-like atmosphere, and some can even be used on sore muscles post-workout. Even if there's no time for a full session, try meditating or practicing deep breathing for five minutes.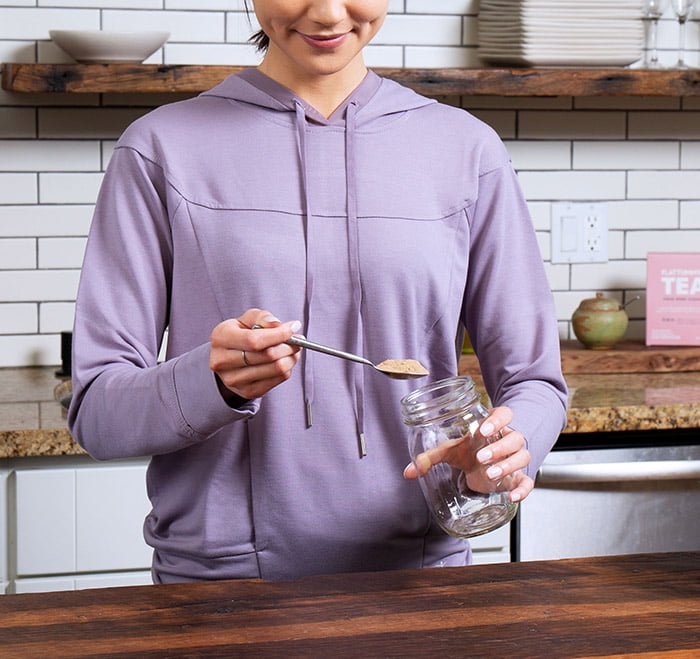 Let's talk nutrition 
When it's time for lunch, consider plant-based foods that are packed with nutrients, antioxidants, vitamins and minerals that can serve your body well. Some people experience skin issues that are directly related to their diet, especially when it's high in fat, processed carbs and other things that can clog up your system. That's why an enriching nutrition plan that helps aid in digestion can be a good approach to also help prevent  blemishes, discolorations or premature signs of aging. You may even want to try a juice or tea cleanse to help get the process going, which has some potential benefits to help rid your body of toxins, add extra nutrients and boost your overall health.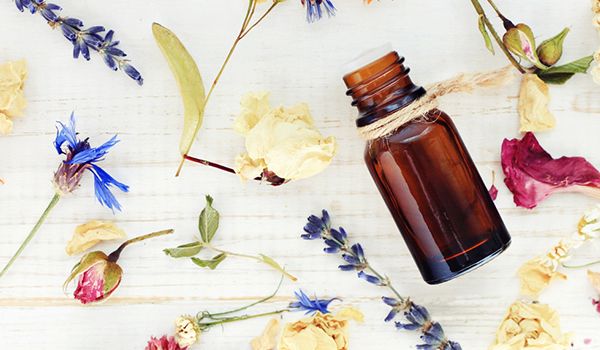 More in Skin Care Tips
Essential Oils for Beauty & Relaxation
We've sniffed out a variety of ways that you can use essential oils to bolster your beauty regimen and even help support your mood.
Create a beauty sleep routine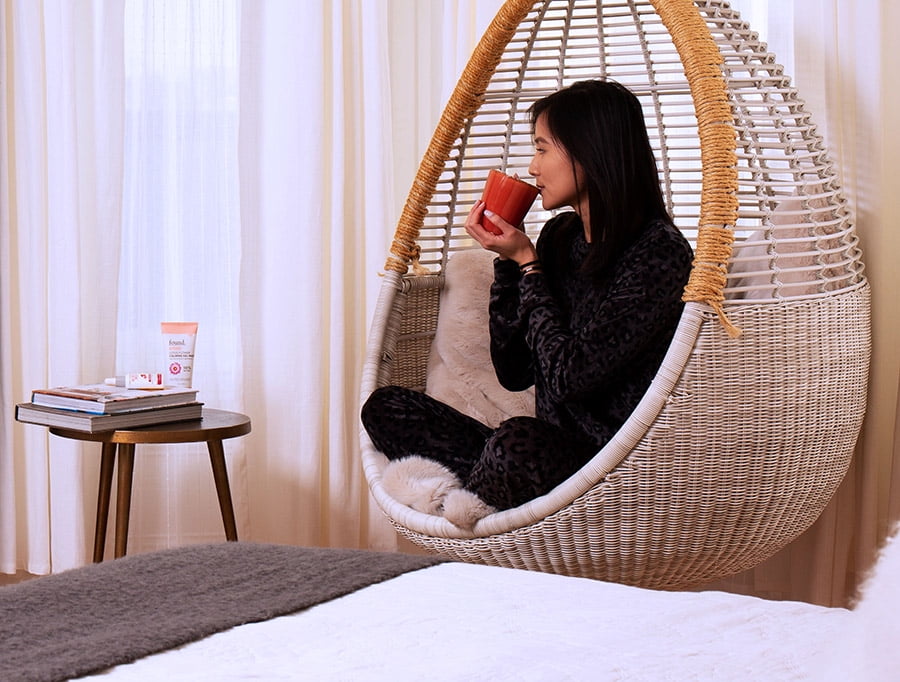 Take a minute to unwind
Before you settle in for the night, take a few steps to wind down both your body and mind and prep your skin before sleeping. You can apply a calming face mask for a few minutes to help soothe skin that's stressed-out from a busy day. Or, you could incorporate a night cream or firming serum into your nightly routine to help prevent fine lines and wrinkles. 
Collagen is a protein that is widely believed to help maintain the skin's elasticity, and biotin (also known as B7) is believed to help improve hair, skin and nail health. Both are available in supplement form that can easily be taken at any time of day that's most convenient for you.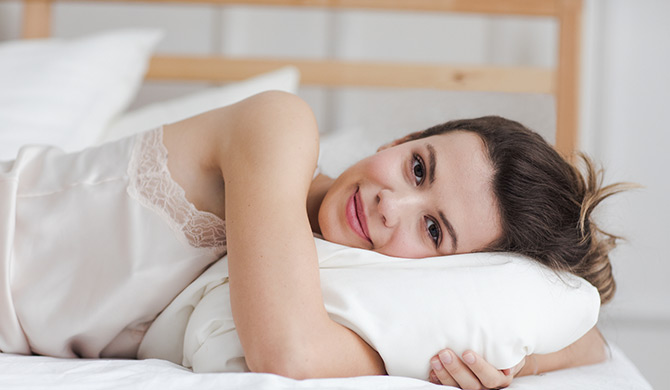 More in Health & Wellness Center
Essential Guide to a Perfectly Peaceful Bedroom
We have created this bedroom guide to help you sleep peacefully night after night.
Wellness-inspired beauty is achievable when you take care to maintain what's going on on the inside of your body and consider how that affects what's going on on the outside. The interconnection and proper balance between your personal nutrition, lifestyle choices and the products that you use will help you get glowing skin, lush hair and sturdy nails, plus plenty of other potential  benefits. So, start focusing on beauty from the inside out. 
---------- 
Important Walmart Disclaimer: All content, including but not limited to, recipe, health, wellness and/or medical information provided herein, is for educational purposes only. It is provided "as is" and as such, the accuracy of same is not warranted in any way. Such content is intended to supplement, not substitute for, the diagnosis, treatment and advice of a medical professional. Such content does not cover all possible side effects of any new or different health or exercise program. You should always consult a medical professional for guidance before changing or undertaking a new health/exercise program. Advance consultation with a medical professional is particularly important if you are under eighteen (18) years old, pregnant, nursing or have health problems. Never disregard professional medical advice or delay in seeking it because of something you have read on this website!