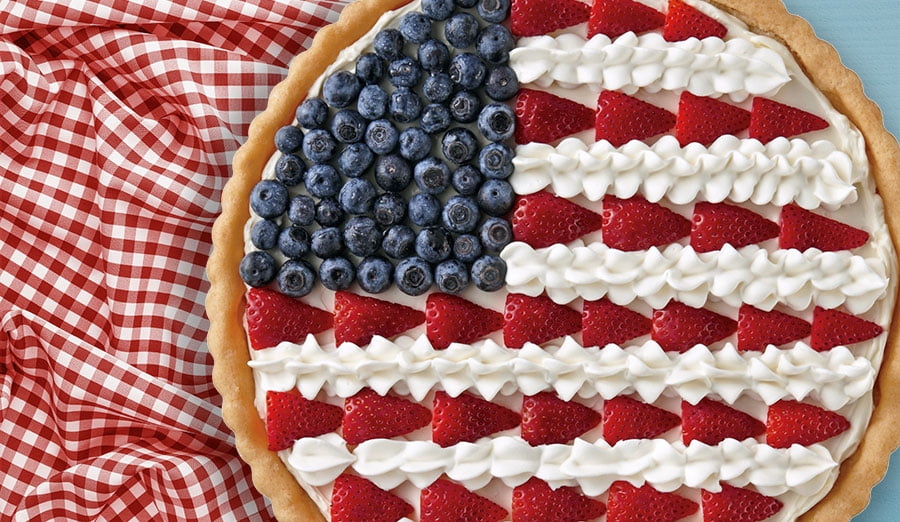 Celebrate America and patriotism for the USofA with these fun and festive red, white and blue recipes. Whether you're celebrating the 4th of July, or cheering on Team USA in the Olympics, these recipes are perfect for patriotic entertaining.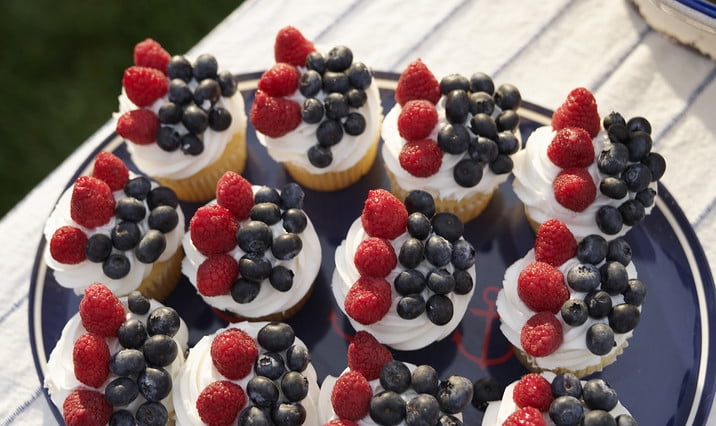 Super easy festive decorated cupcakes that even the kids can help with. Top frosted cupcakes (homemade or store bought) with fresh red raspberries and blueberries in the form of a flag for a delightful dessert.
Get the recipe: Berry Flag Cupcakes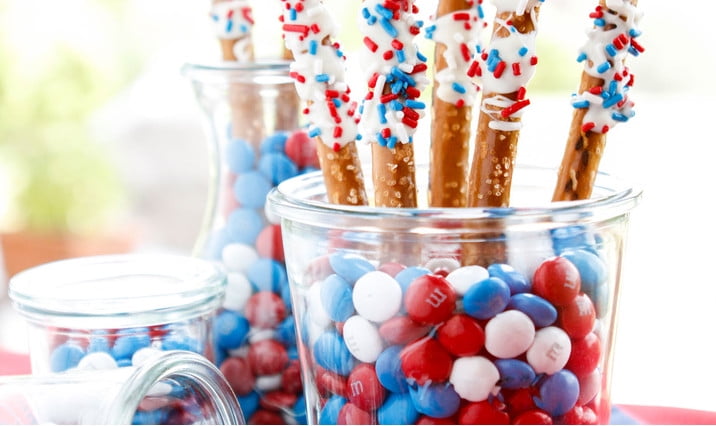 Light up a celebration with these salty and sweet treats that make a fun and easy project for kids. Drizzle melted white chocolate onto pretzel sticks, and then finish with red, white and blue sprinkles.
Get the recipe: Firecracker Pretzel Rods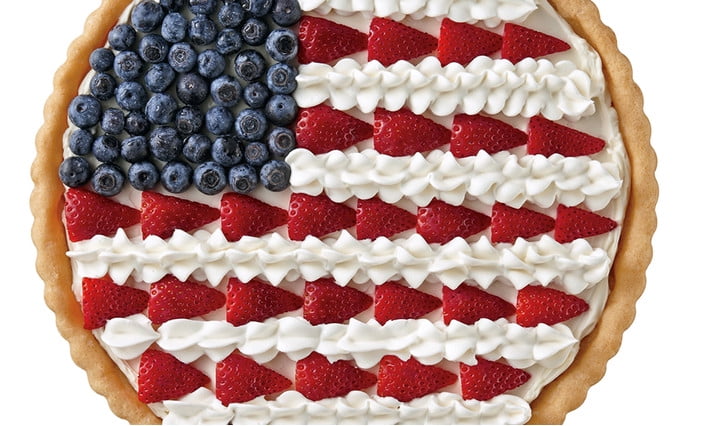 Transform sugar cookies into a giant pizza. Spread sweetened cream cheese on top, and then decorate with fresh berries. 
Get the recipe: Patriotic Cookie Pizza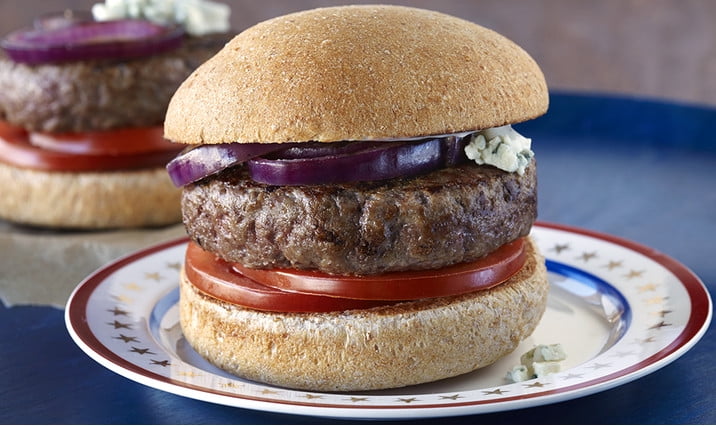 Nothing represents the American spirit more than a succulent hamburger. This tasty burger pairs hearty ground beef with red onions, tomatoes and blue cheese for a truly savory bite.
Get the recipe: Red, White and Blue Burgers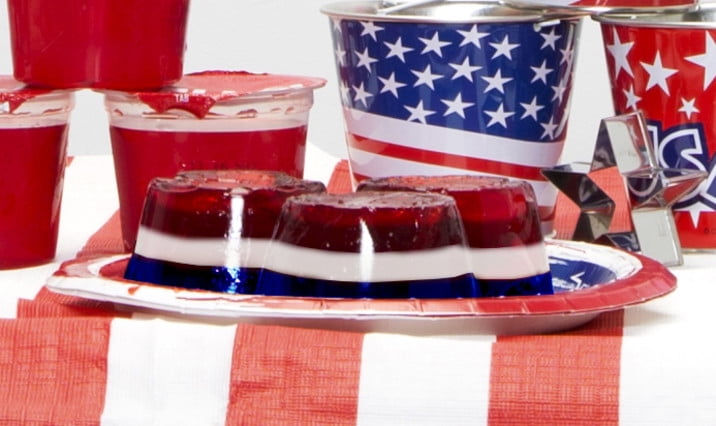 Who can resist the jiggly, wiggly fun of desserts made with Jell-O? Layer cherry- and blueberry-flavored gelatin with a sweetened condensed milk for a dessert that is as fun as it is festive. 
Get the recipe: Red, White and Blue Layered Jell-O Mini Bundts
No time? No problem! Whip up this irresistible angel food, fruit and whipped cream cake in only 20 minutes. Chill while you prepare the rest of your feast, then serve.
Get the recipe: Wave Your Flag Cake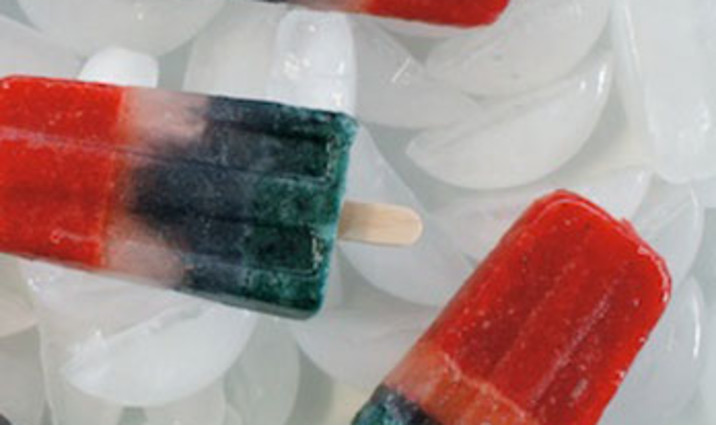 Staying cool has never been so much fruity fun. Fresh strawberries, blueberries, chia seeds and lemon juice make these icy treats a wholesome alternative to ice cream.