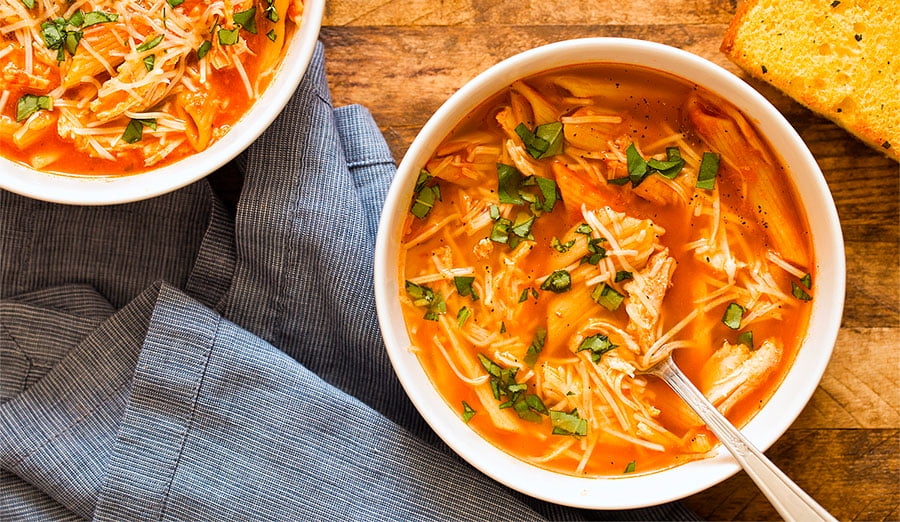 The biggest food holiday of the year is coming up: Thanksgiving! Family is traveling in to visit, usually a day or two before the big meal. You need to feed everyone, but there's hardly any room in the refrigerator thanks to your Thanksgiving prep. By using pantry and freezer items, this Instant Pot Chicken Parmesan Soup gets a hearty meal on the table that everyone will enjoy without taking up precious refrigerator space for ingredients (or leftovers—because there won't be any).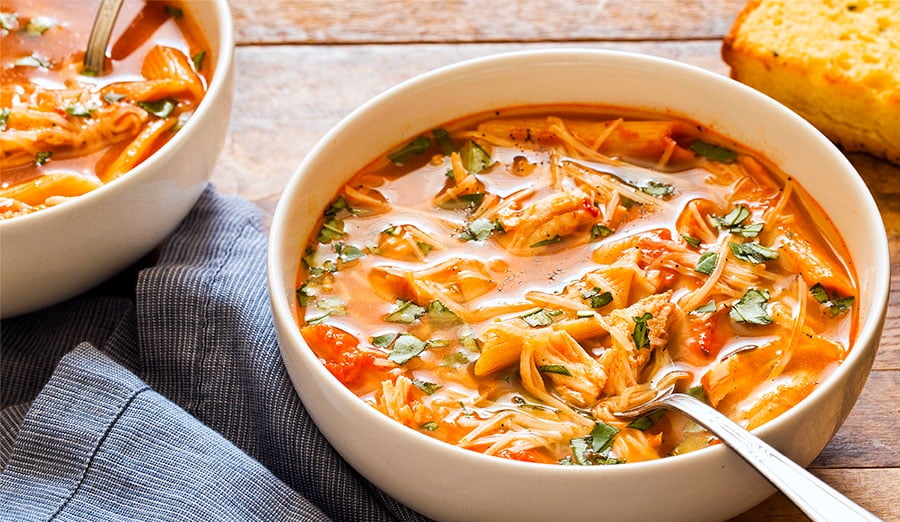 Freezer strategies
How do you still get dinner on the table without resorting to takeout? By utilizing your freezer! The freezer is a great place to store food you don't intend to use right away, such as boneless skinless chicken breasts you stocked up on when they were discounted. 
Although many recipes require meat to thaw before cooking, this Instant Pot Chicken Parmesan Soup uses frozen chicken breast. That means you can save even more time by going straight from the freezer to the pot. Any last minute "What's for dinner?" decisions are answered with this time-saving hearty soup recipe.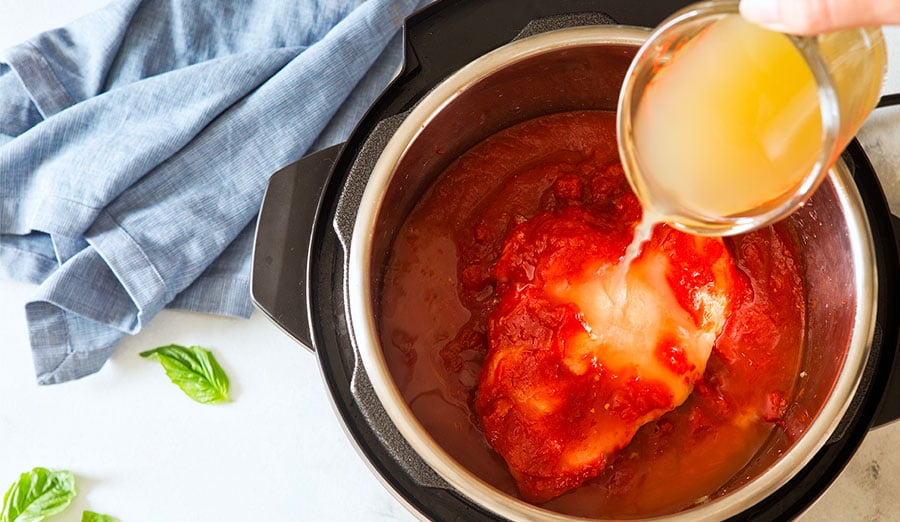 Instant Pot 101
What's an Instant Pot? It's a pressure cooker designed to cook food faster using steam pressure. Pressure cooking isn't a new cooking concept, but most home cooks have never used one. Luckily the Instant Pot is designed for easy home use. 
The Instant Pot is becoming more and more popular thanks to one major benefit—steam pressure cooks meat faster than the oven. In a pressure cooker, frozen chicken breast is cooked in 15 minutes without having to thaw first.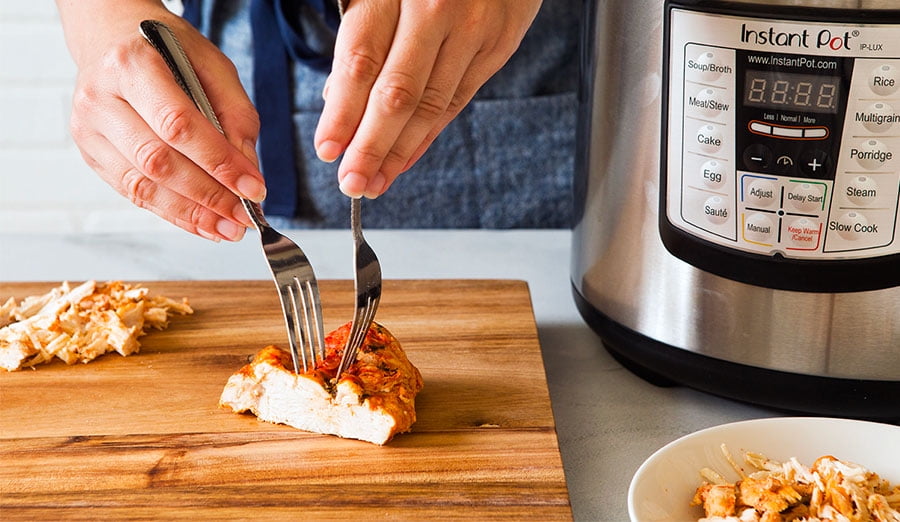 Soup's on
Soup is the perfect recipe to cook for a crowd because it's easy to make a big batch at once. Instead of the usual chicken noodle soup, this Chicken Parmesan Soup is a twist on an Italian classic. This tomato-based soup is packed full of shredded chicken, penne pasta and Parmesan cheese. The base of the soup (broth + chicken) is cooked using the saute and pressure settings of the Instant Pot and the noodles are cooked quickly at the end, using the saute setting. It's hearty and will get you through the rest of your holiday prep with no fridge space used and easy cleanup.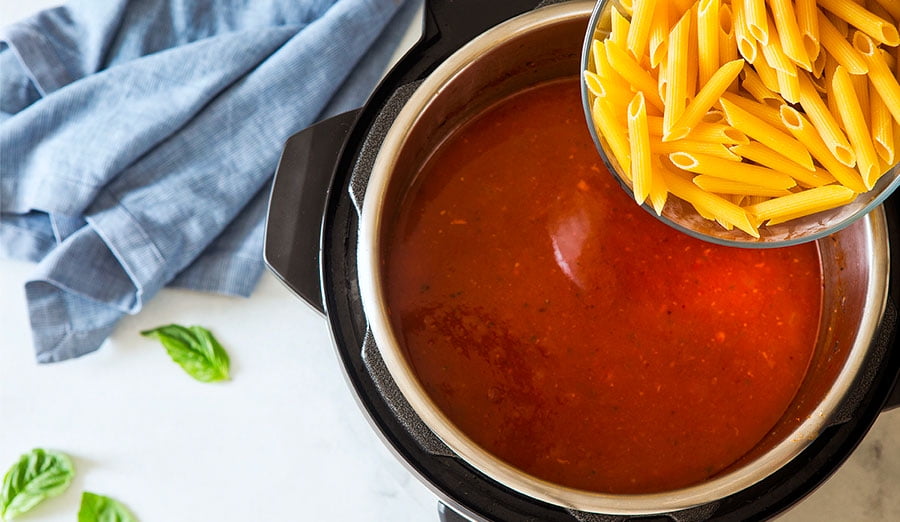 To round out your meal, serve it with ready-to-bake garlic bread, which can be found in your local Walmart's freezer section. 
About Homemade In The Kitchen
Article, recipes and images provided by Carla Cardello. Carla is the recipe developer and food photographer behind the food blog Homemade In The Kitchen, where she writes about small batch recipes and recipes for two. She currently lives in Pittsburgh, PA, where she was born and raised.