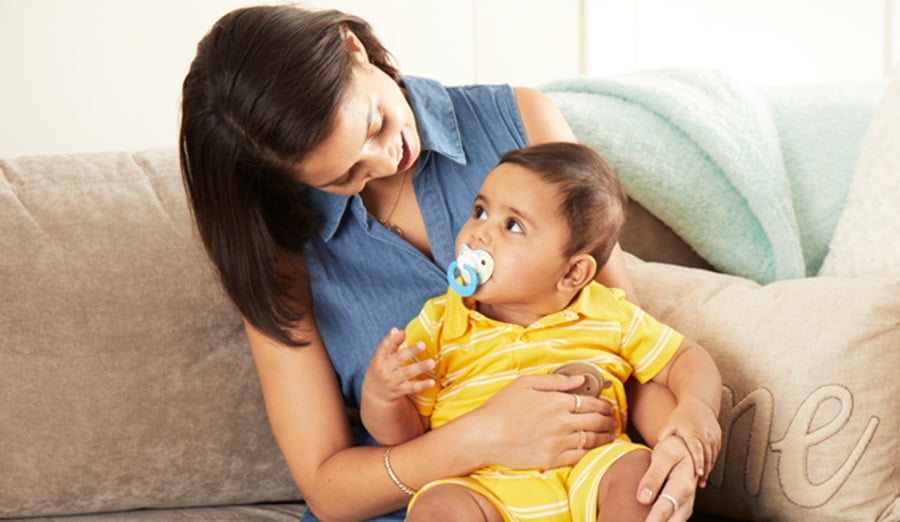 Smiling, dimpled and cooing, your baby is about as irresistible as it gets. Whether you're new to parenthood or you've already got your own soccer team at home, a new baby is always a big deal—with a supply list to match. And with such a constantly-expanding variety of products (and opinions) out there, it can be tough to zero in on what's essential.
For first-time parents, a new baby can be expensive. With buying all the new things for the nursery, a car seat, a stroller—not to mention the diapers, wipes, formula and baby food—just the basics can add up fast.
New parents can expect to spend an average of $2,700 on baby gear and basics like diapers and formula in the first year!
But there are some easy common sense tricks to saving money and staying on budget with a new baby. The first step is deciding which things are essential and which are just nice-to-have. We've broken out a list of baby essentials with the average cost for the first year, along with some opportunities to save.
Diapering accessories
Portable changing pad
Hand sanitizer
Average total cost of diapering gear: $79.00–$200.00
Diapering tip: No changing table? No problem. Baby's dresser doubles as a changing table when topped with a simple changing pad. You could even buy or register for a portable playard that comes with a changing station attachment. Win-win.
Diapers and wipes
Average total cost for diapers and wipes: $360.00–$632.00
Diapering tip: Buying diapers and wipes in bulk not only keeps you from running out before an epic blowout, it also saves money. Parent's Choice diapers and wipes make an especially smart buy for Baby's earliest months—saving parents an average of $273 a year compared to the leading national diaper brand.
Average diapers used per stage

Average cost of Parent's Choice diapers

Avg. cost of national brand diapers

Avg. wipes used per stage

Avg. Cost of Parent's Choice wipes

Avg. cost of national brand wipes

0–3 months

930
$95.60
$191.23
1,860
$31.32
$39.49

3–6 months

644
$70.72
$135.41
1,288
$21.69
$27.35

6–12 months

900
$109.81
$200.35
1,800
$30.31
$38.22

Total

 

2,474
$276.14
$527.00
4,948
$83.31
$105.06
Breastfeeding and bottle feeding
Nipples
Bottle cleaning brushes
Nipple cream
Travel formula container
Feeding tip: Boppy pillows are more than just a nursing lifesaver. This versatile pillow can be also help prop Baby up while she's taking a bottle, or help support her in a seated position when she's a little older.
Average total cost of breastfeeding: $130.00–$300.00
Average total cost of formula feeding: $914.00–$1,633.00
Feeding tip: You don't have to empty your wallet along with every bottle. Walmart's Parent's Choice baby formula saves families an average of $605 a year compared to the leading national formula brand!
Ounces per month: Low

Ounces per month: High

Cost of Parent's Choice formula:
Low

Cost of Parent's Choice formula: High

Cost of national brand formula: Low

Cost of national brand formula: High

First year totals

 

10,431
11,740
$901.83
$1,015.00
$1,439.76
$1,620.44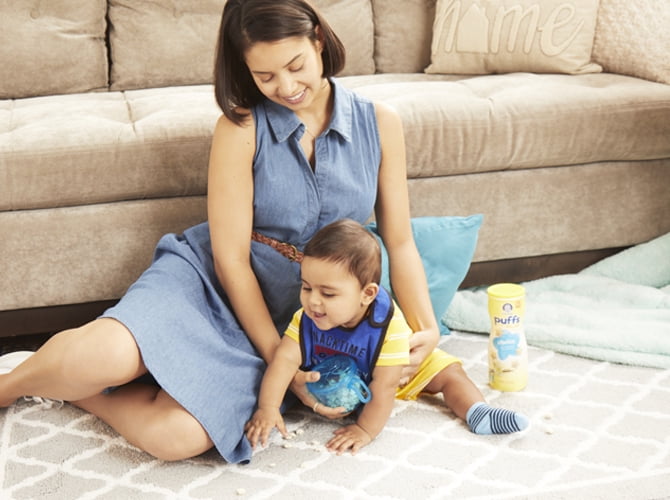 Starting solid foods
Feeding tip: Standard high chairs can eat up a lot of floor space in your home. A feeding booster seat that attaches directly to a standard dining chair is a great alternative. We can't promise any less food on the floor, but you will definitely save space, and even a little money!
Average total cost of feeding supplies: $83.00–$150.00
Solid food stages: 4–12 months
Average total cost of solid baby food: $219.00–$951.00
Feeding tip: If you can, make your purees for Baby at home in bulk. Store your fresh homemade baby food in ice cube trays or food storage containers in the freezer, and defrost them in a hot water bath when you need them. Pick up pouches or jars of pre-made food for a quick meal or when you are on the go.
Sleep supplies
Sleep tip: If you're thinking of splurging on a bassinet for Baby's first few months, consider going with a bassinet attachment for your stroller rather than the single-use Moses basket. This way your baby can sleep peacefully from stroller to bedroom without being disrupted.
Sleep tip: A wearable sleep sack keeps your little one warm and cozy while keeping legs safe from sliding between crib rails.
Average total cost of sleeping supplies: $126.00–$700.00
Baby bathing basics
Bathing tip: Baby baths and bathing supplies like shampoos and lotions are a favorite gift for registries and baby showers, so wait until after your shower to shop for these items. And since you don't need to bathe your infant more than 1–2 times per week, you probably won't need to restock your supplies for the first few months.
Average total cost of bathing: $31.00–$55.00
Baby clothes
Wardrobe tip: Newborns can go through more daily wardrobe changes than a pop diva's entire stage act. Plan accordingly.
Average total cost of clothing: $97.00–$175.00
Safety and baby proofing
Safety tip: Think from the perspective of about two feet off the ground. Look at that level around your home, from room to room, and see if there is anything that can be pulled or pushed onto a curious baby and move it to higher ground or secure it to a wall.
Average total cost of baby proofing: $54.00–$150.00
Other baby essentials
Baby gear tip: Check out a stroller travel system, which is a stroller plus an infant car seat, usually with a base that makes it easy to get baby in and out of the car. Also, never purchase a used car seat, there is no way to tell if it has been damaged and become unsafe.
Average total cost of baby gear: $72.00–$443.00
Shop Diapering Essentials