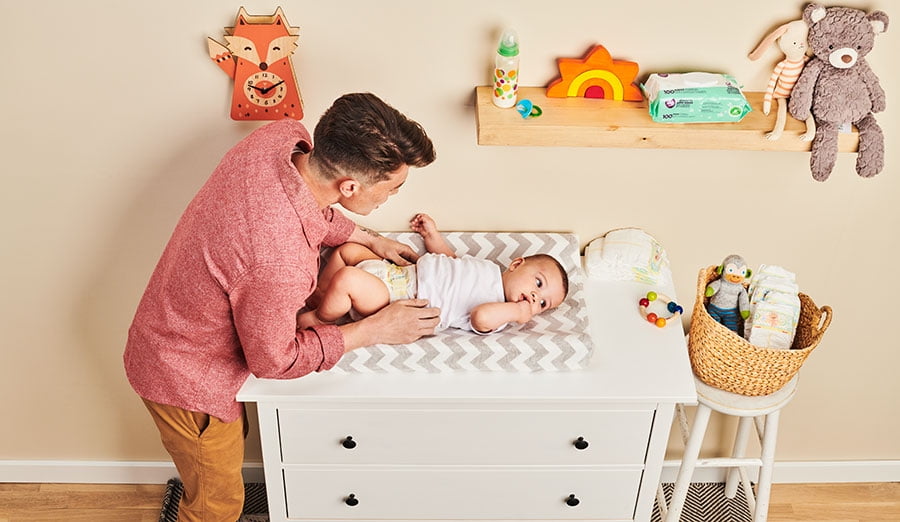 It's true, babies need a lot of stuff, and for a first-time mom there are many new decisions to make. What kind of diapers will you use, cloth or disposable? How will you furnish and decorate your baby's nursery? Do you want an all-in-one stroller travel system, or a jogging stroller?
Luckily, a baby registry lets you dream a bit and create a wishlist of the things you want for your new little bundle of joy—and the best part is you get to ask your friends and family to buy it all for you!
If you are feeling like you don't have any idea where to start with your baby registry, we have put together a list of baby registry must-haves to cover the essentials.
Nursery
The nursery should be a quiet happy place for baby, but also a place for mom to be creative. No matter the size of room, choose your style and theme and then decide what furniture you both need to be comfortable. Then, add your own flair.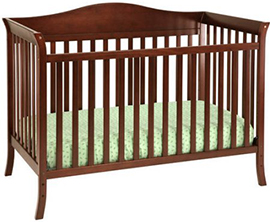 Crib – Probably the largest piece of nursery furniture, choose a crib that fits your style but functions well for baby, too. A convertible crib may be the way to go if you see baby growing with the room through toddlerhood.
Bedding & decor – The nursery bedding and decor you choose will say a lot about your style, and will be baby's main visual stimulation for the first few months. Choose fun colors and patterns that will make you both giggle.
Rocking chair or glider – Great for feeding time with baby, a rocking chair or glider gives mom and baby a perfect place to bond.
Changing table – A changing table gives parents a safe place to change baby's diaper at a comfortable height, and diaper storage to boot. If you are short on space, consider a dresser with a changing area on top, and don't forget the changing pad.


Baby gear
To get out of the house with baby, you need to be prepared. What gear you buy will depend on your lifestyle, so choose things that will be functional for you and your growing family for years to come.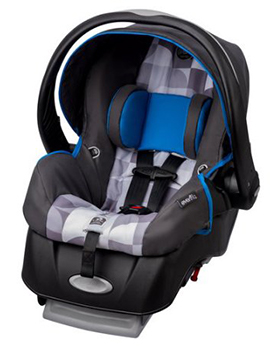 Stroller – What stroller you need depends on what you plan to do with it. Jogging strollers are great if you plan to be active with baby, and travel systems are all-in-one stroller and car seat combos that come with great storage and make it easy to move baby from car to stroller and back again.
Diaper bag – Diaper bags are a basic necessity for parents. Choose one that fits your style, and don't forget to have dad pick one, too.
Car seat – If you did not go for a travel system, choose a rear-facing car seat with a high safety rating that makes it easy to move baby into and out of the car.
Baby carrier – Baby carriers are great for taking a stroll through the park or grocery shopping and keeping both hands free. Some snap together as a harness and let baby's feet hang, while wraps cover and hold baby close against you while walking.


Baby health & safety
Don't worry, your new baby isn't quite as delicate as you may think. Still, newborns need a few basics to keep them healthy, safe and happy.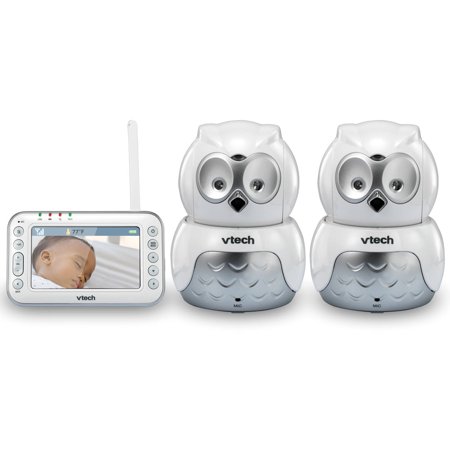 Baby bath time – Baby baths are meant to sit in your kitchen sink or bathtub, and should keep baby propped up and secure from slipping. Some come with newborn slings, and it can't hurt to use a bath thermometer, as well. Choose a soft hooded terry cloth towel to keep baby warm and snuggly after bath time.
Shampoo & lotion – Baby skin is extra sensitive, so look for soaps and lotions that are fragrance and dye free. In fact, newborns don't need more than a sponge bath 2 or 3 times a week, and lotions for baby skin should be used only after the first few months.
Baby care basics kit – These health & grooming kits cover many baby health basics like a thermometer to grooming items like a comb, nail clippers and a nasal bulb.
Baby monitor – A baby monitor will help you keep an eye (or ear) on baby while she sleeps and you try to get some chores done.
Humidifier – A humidifier is the kind of thing that you don't really think you need, until you need it. When baby gets sick with a cough and a fever, a cool-mist humidifier will help keep the nursery humid and can help reduce baby's cough.
More in Baby Registry
Start your baby registry
Get started so your friends and family can buy gifts that you and the baby can enjoy.
The basics
Every new mom is going to need to make sure she is stocked up on these basic items. Even if family and friends add these to shower gifts, registering for a variety of brands will help you decide what works best for you and your baby.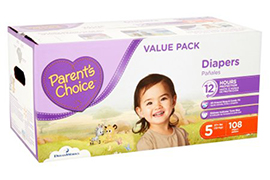 Diapers – Register for size 1 diapers since baby will not be in newborn diapers for long. Try a few different brands to see which fit your baby best.
Diaper wipes – Stock up! Diaper wipes are great for more than just wiping little bottoms.
Basic onesies and bodysuits, long- and short-sleeve – Baby will go through several bodysuits a day, so have plenty on hand wherever you go.
Burp cloths – You just never know when you are going to need to wipe something up. Cloth diapers work great as burp cloths.
Feeding
Whether you breast or bottle feed (or both), it can take some trial and error to get things right. Choose some basic feeding gear and see what works for you and baby.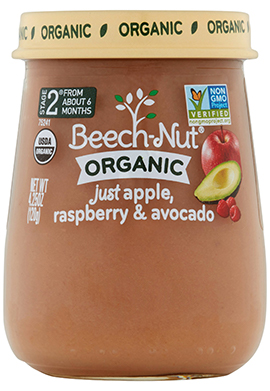 Breast pump – If you plan on going back to work, a breast pump is essential. Decide what type you want to use—manual or automatic—and stock up on breast milk storage bags or bottles. Check with your health insurance provider to find out how you may be able to get a breast pump at little or no cost.
Bottles & bottle brush – There are a lot of baby bottle choices out there. Pick a few sizes and try out different brands to see what baby likes best. All have different ways of reducing colic, but ultimately it will be up to your baby.
Bibs & burp cloths – Whether breast or bottle feeding, chances are your baby will spit up. Keep him (and you) clean with a bib during feeding and a burp cloth for after.
Nursing bra or tank – A nursing bra or tank top will make nursing on the go a snap, and keep nursing pads securely in place.
Nursing cover – If you've decided to try breastfeeding, chances are you will need a nursing cover for when you are out and about with baby.
Nursing pillow – Cradling baby while feeding for long periods of time can get tiring, so use a nursing pillow to prop her up and snuggled against you.


Activities & toys
Your baby learns and develops by interacting with the world around her, discovering colors and shapes and textures using all of her senses. Choose toys for her to shake, squeeze, pull and chew on while you take pictures of her being adorable.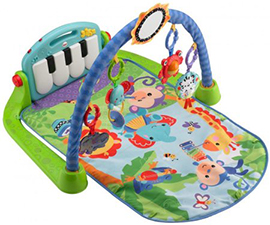 Activity mats – Gyms and playmats are great for laying baby on his back to let him coo and giggle at all of the colorful toys hanging within easy reach.
Crib toys – Soothe baby by giving her a colorful mobile or calming lights and music to watch as she drifts off to sleep in her crib.
Chewable toys – Toys for infants, including soft books, should be full of colors and textures for baby to explore. Since most things end up in their mouths, toys should be safe for chewing and easy to clean.
Clothing
Much of the clothing you pick for your baby will depend on your style, but there are a few essentials no mom should be without.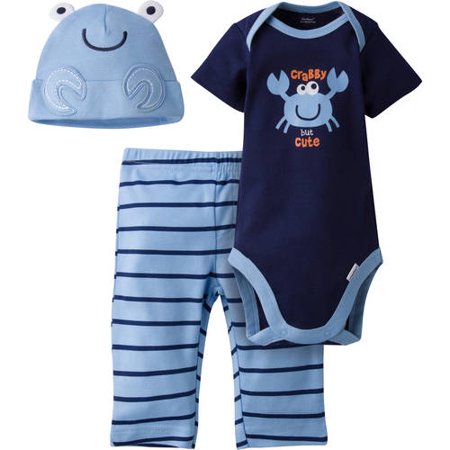 Baby clothing basics (layette) – Every new parent needs a layette, essentially just a set of basic baby clothes such as bodysuits, rompers, pants, socks and pajamas. Many come in sets, or you can register for individual pieces and create your own set so you have all the basics covered.
Sleep sacks – Since you can't keep pillows or blankets in your infant's crib, these sleep sacks are a great way to keep baby warm and snuggly while she sleeps.
Swaddling blankets – Soft muslin swaddling blankets are great for wrapping up newborns for snuggles with mom and dad or for some playtime on the floor.
Hats, socks & mittens – If you plan on getting out of the house (especially in colder months) bundle up baby with soft hats, socks and mittens.


Don't forget an outfit to bring baby home in! 
Of course, you have to plan the outfit your newborn will meet the outside world in. Choose something comfy but cute for the photos you will surely take.
Shop Diapering Essentials