Whether you are expecting your first baby or getting ready for a new brother or sister, you know your family needs to save money wherever you can. Sure, you don't want to sacrifice quality for your little one, but 3,000 diapers in the first year can really add up! Here are some tips for saving money on those everyday basics for Baby without scrimping on the quality.
Diapers and wipes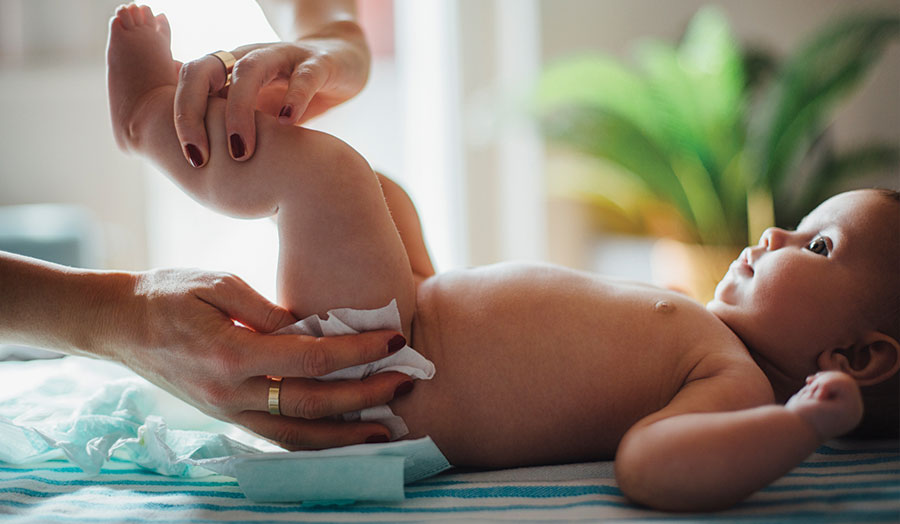 The things you will be buying most often will be diapers and wipes. Really no way around it; you're going to be picking up a box of diapers and a package of wipes every week or so, especially in those first few months.
How to save money:
Shop store brands: You'll notice the biggest savings on diapers and wipes when you switch from one of the big national brands to a store brand. National quality standards ensure that diaper brands like Parent's Choice are the same or better when it comes to absorbency, at a fraction of the price. Those store brand diapers can be as little as 15¢ per diaper, compared to 24¢ per diaper with the national brands.
Shop by price-per-diaper: Most diaper brands sell different package quantities of their diapers—keep an eye out for the pack that gives you the best cents-per-diaper price. Note: The largest box of diapers is not always the best deal—do the math and figure out which box has the best price per diaper. If you shop online, the store's website should show you the price per diaper.
Baby food and formula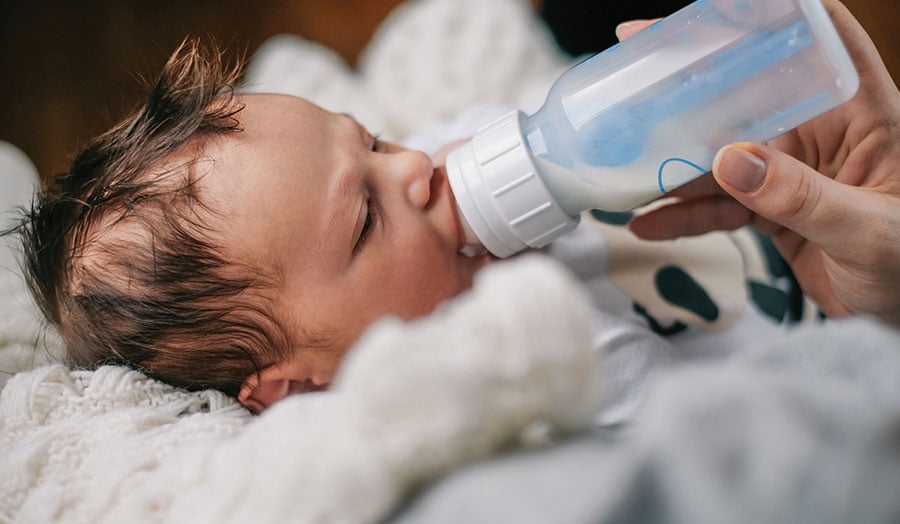 You'll have a lot of choices when it comes to feeding your baby. If you are unable or choose not to breastfeed, you will want to find a baby formula that your baby likes and that meets her nutritional needs. Formula comes in several different mixtures, from formulas for sensitive stomachs, formula fortified with iron and organic, non-GMO formulas. Solid baby food has a similar number of options, and you and Baby will have to try out different flavors and textures to see what she likes.
How to save money:
Again, shop store brands: Once again, this is where you will find the biggest savings on baby formula. The standards of quality and nutrition mean that the formula made by Parent's Choice formula is as good as, or better than, the big national brands. Store brands typically offer the same mixtures like Sensitive or Organic with a cost per ounce of almost half of the national brands.
Buy snacks, make the rest at home: The one advantage of packaged solid baby food is that it makes things easier. Open a container of pureed carrots, watch Baby smear it all over his face, throw away the container. But those little containers of pre-measured food can get pricey. While you can't make everything at home, like rice cereal or yogurt drops, you can make fruit and vegetable purees, in bulk, in your own kitchen. Making food at home is a very economical way of introducing Baby to new flavors and textures and having complete control over the nutrition of what you are feeding him. Of course, for trips out of the house pack along a tube of crunchy cereal puffs and a few of his favorite squeeze pouches for a quick snack on the go.
Baby skin care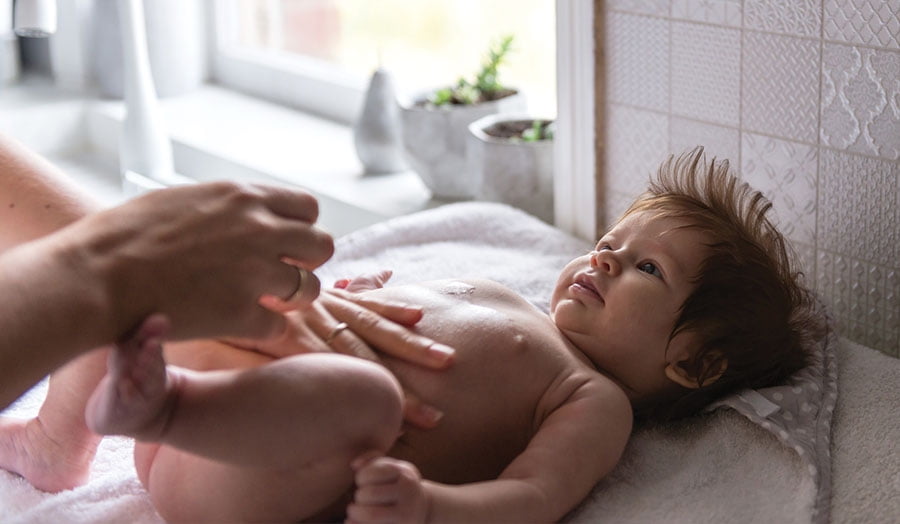 Like most things with a new baby, it is easy to overthink skin care. According to experts, the best thing for Baby's skin is to be kept clean and dry, gently washed with mild soap and moisturized with a light lotion. But don't overdo it; babies don't need to bathe every day and a quick sponge bath is plenty for newborns.
How to save money:
Keep it simple: The best thing for Baby's skin most of the time is to just leave it alone. No need to fill a basket with different soaps, shampoos and lotions—most brands are formulated with the same high standards and use similar ingredients. Choose an affordable brand of baby body wash that is mild and gentle on her skin. If her skin is extra sensitive, avoid soaps with fragrances.
Keep it dry: Most skin irritation issues, especially around the diaper area, can be solved with a little air and a little time. So again—no need to run out and buy every cream and lotion on the market. All Baby's skin needs is a gentle hypoallergenic lotion for after bath time and a simple moisture barrier, like petroleum jelly or zinc oxide for diaper rash.
Save time and money by ordering online
Now that you are super-savvy on saving money on those baby items you use every day, save yourself time and a little extra money by ordering everything online.
Instead of packing the kiddos in the car to make a run to the store, spend a few quiet minutes at home, maybe while your new baby is napping, to order what you need. With baby stuff, it's pretty easy to hit the $35 Free 2-Day Shipping mark on Walmart.com, so everything you need for Baby comes to you.
Shop Diapering Essentials