A car seat is one of the most important purchases you will make for your child.  The safest and best car seat is the one that will install securely in your vehicle, that fits your child's age, height, and weight, and that you can operate correctly every time.
Will it fit in your car?
Before you start shopping, check your car for LATCH anchors. The LATCH (Lower Anchors and Tethers for Children) system was developed to make it easier to install car seats in cars without using safety belts. The LATCH system can be found in vehicles (as well as infant, convertible and forward-facing child safety seats) made after Sept. 1, 2002. The best place to put a car seat is in the center back seat. Some car seats are difficult to install in the center of many vehicles, though, because the center seat of many vehicles does not come equipped with anchors. Knowing the availability and location of the anchors can greatly impact your car seat buying decision.
How to choose the right child safety seat
There are three types of car seats: Infant (also known as rear-facing), Convertible (also known as forward-facing) and Booster seat. All the different models of car seats sold in the U.S. must meet the same U.S. federal safety standards. As you start looking, read the labels. Look for the weight, height and age limits to make sure the car seat is right for your child.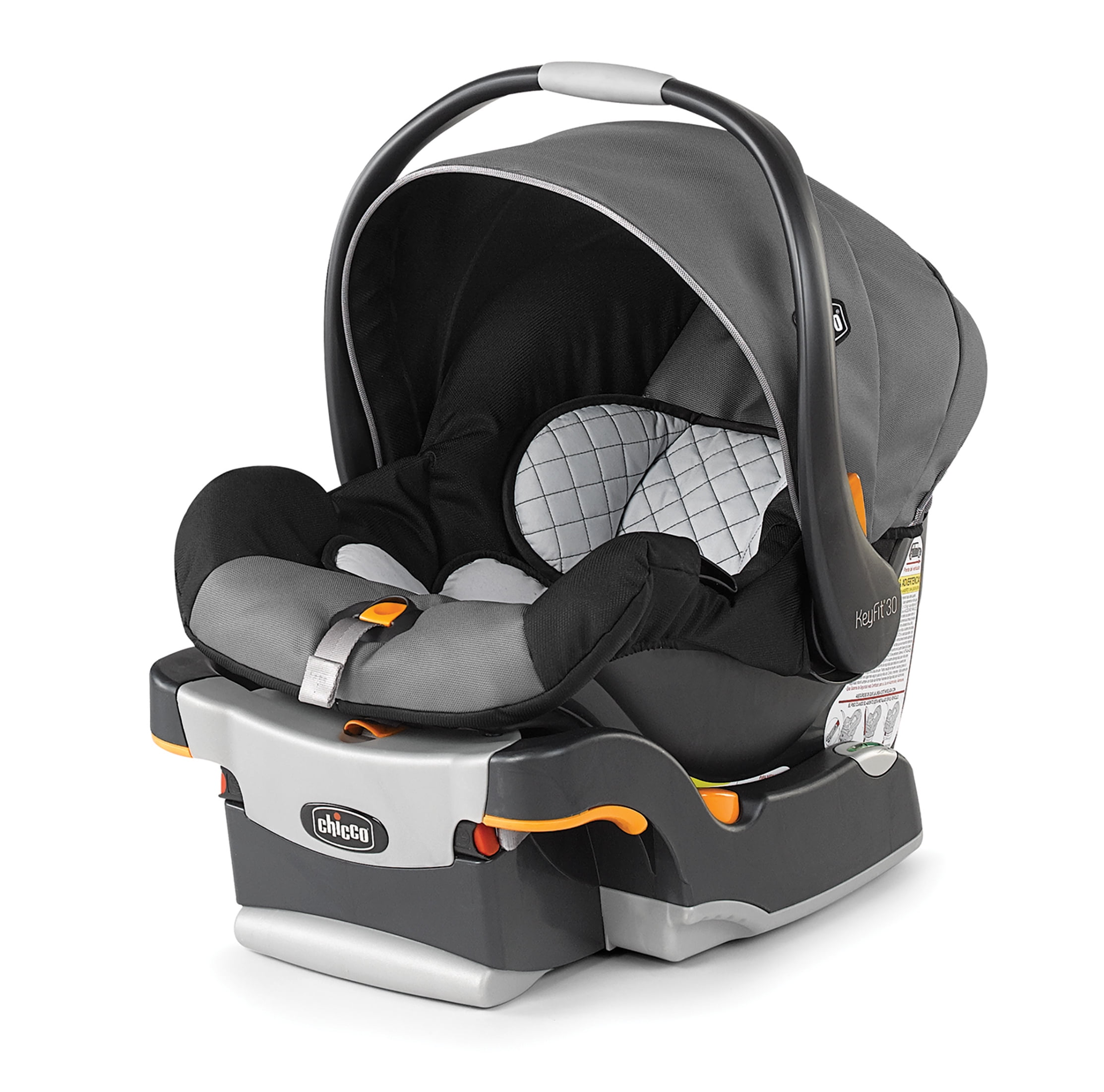 An infant car seat fits babies snugly during the first year. All infant car seats are rear facing and typically have a weight/size limit of 22 to 35 pounds and are 29 to 32 inches tall.
Pros: Illegal to leave the hospital without an infant car seat! Handle for easy carrying, ability to snap in and out of a base, is less expensive than a convertible car seat, and easy to install.
Con: Can only use for about one year
Top rated infant car seat: Chicco KeyFit 30 Infant Car Seat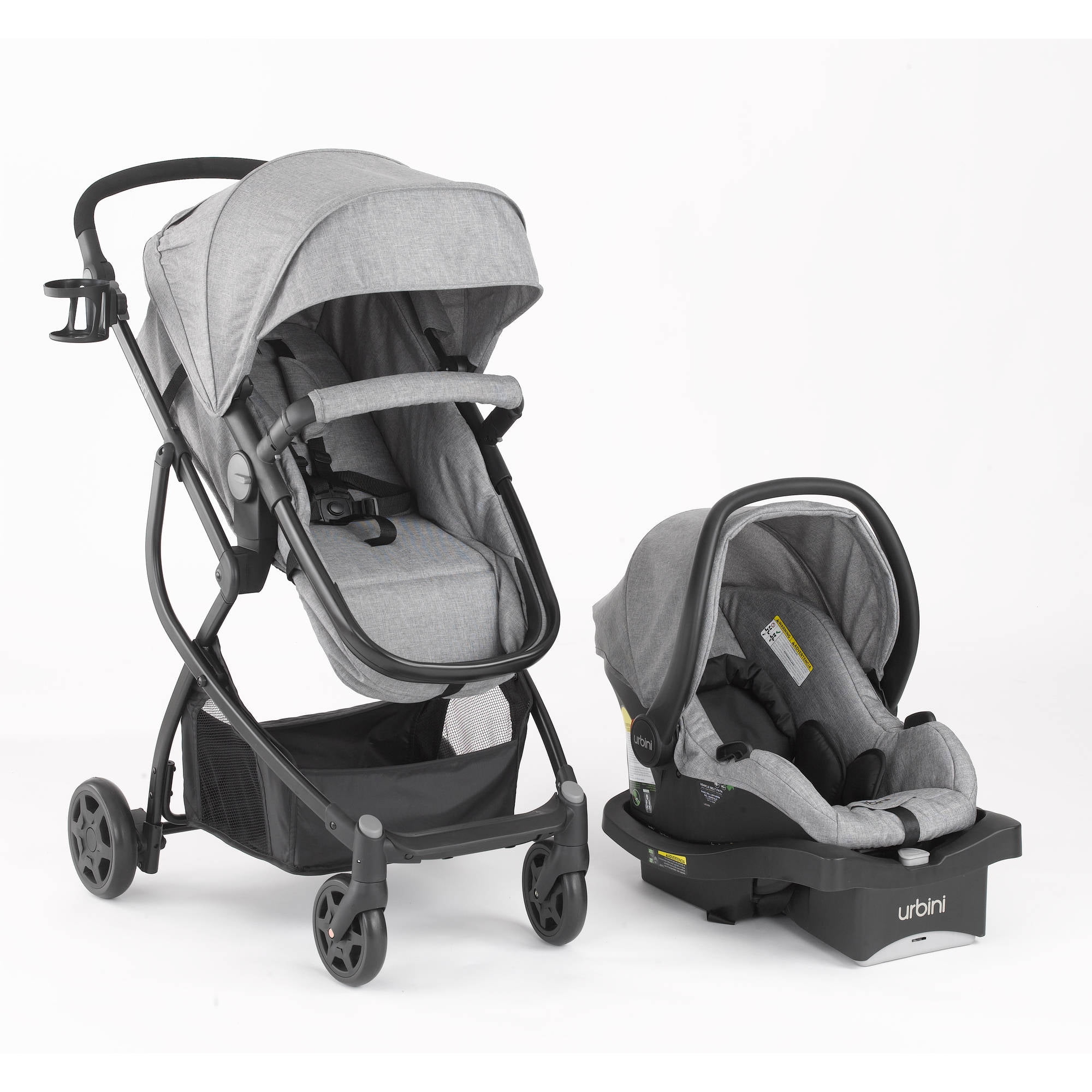 Infant travel system with a snap-in base
Many new parents go with an infant travel system for practicality and cost. It consists of an infant car seat, a car-seat base and a stroller.
Pros: Can still be used after the child outgrows the infant car seat, easily snaps into the stroller without removing the baby easy to install.
Cons: Bulky and can only be used for about one year
Top rated infant travel system: Urbini Omni Plus 3 in 1 Travel System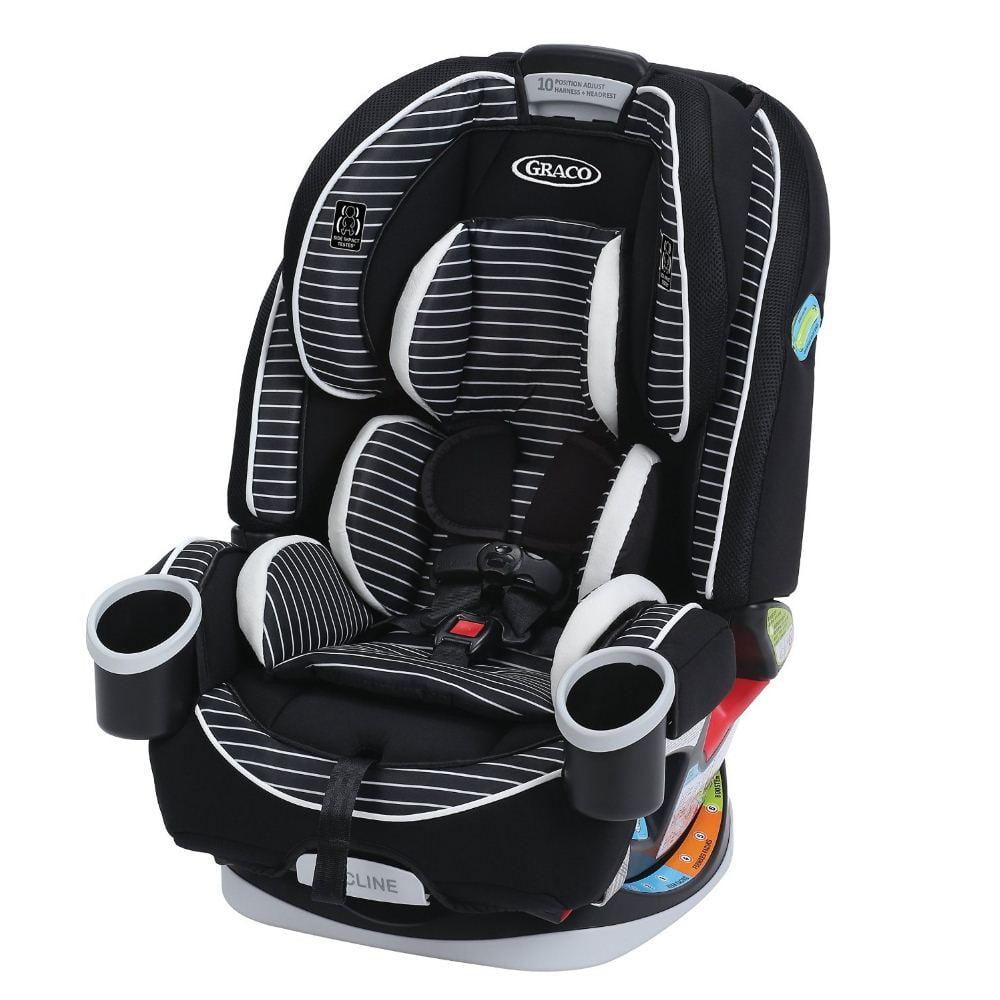 Convertible car seat
These convertible child car seats are designed to be used from birth until the point that the child no longer needs a child safety seat.
Pros: Saves money by eliminating the need to upgrade, and allows the child to sit rear-facing longer
Cons: Heavier than infant seats, not portable, more expensive than infant seats, and difficult to move and install
Top rated convertible car seat: Graco 4Ever 4-in-1 Convertible Car Seat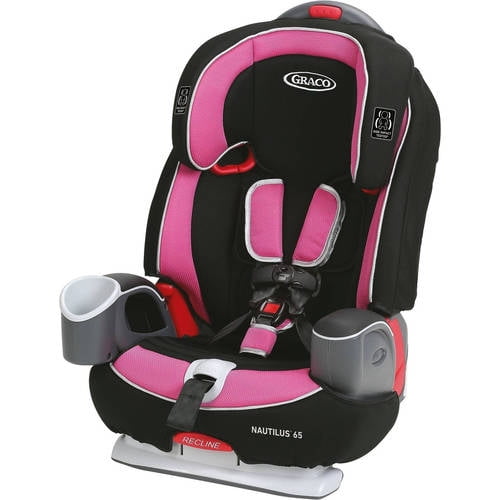 Toddler high back booster car seat
There are two types of toddler high back booster car seats: belt positioning boosters (BPB) and combination seats. Belt positioning boosters are like a backless booster but they also have a back and head support which goes up past the child's ears. A combination booster has a five-point harness for children up to 40 pounds and a belt positioning booster for kids over 40 pounds.
Pros: Holds the shoulder belt in place, keeps the back of the head safe, more comfortable, and easy to install
Cons: More expensive than backless and bulkier
Top rated toddler high back booster seat: Graco Nautilus 65 3-in-1 Harness Booster Car Seat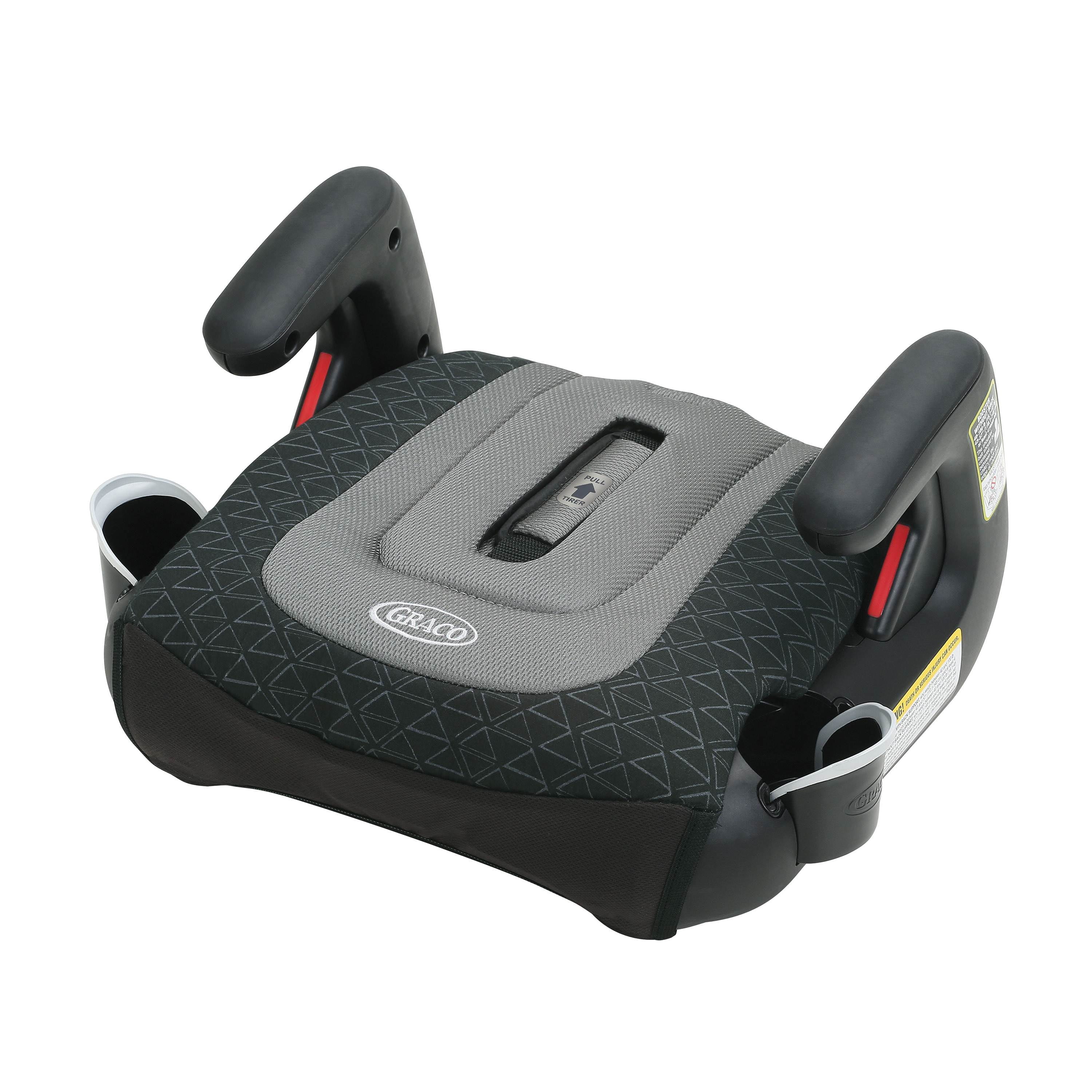 Booster seat 
These seats are designed for older children. They are only to be used in the forward-facing position. When your child reaches 40 pounds, they should be using a booster seat which allows them to use the car's safety belts or restraints. A booster seat should be used until the child is about 80 pounds and around 57 inches tall.
Pros: Inexpensive, light weight, easy to install
Con: Only useful for older children
Car seat installation
Before you install a car seat, take the time to read the owner's manuals for both your vehicle and your car seat. Although most car seats are designed for easy installation, it may be beneficial to schedule an appointment with a Certified Child Passenger Safety Technician (CPST) who can teach you how to properly install a child safety seat to comply with the laws in your state. CPST are typically available at local police and fire stations and there is no charge.
A good car seat is a worthy investment for parents. With a bit of research, you can find the right seat that will keep your child safe and match your budget and lifestyle.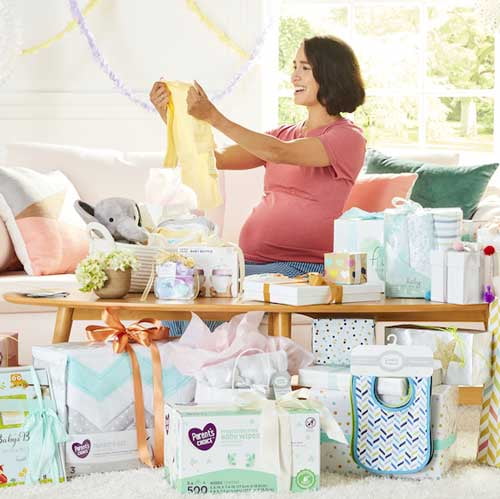 More in Baby
Baby Registry
Start your baby registry: invite friends & family to buy gifts for you & your baby to enjoy.