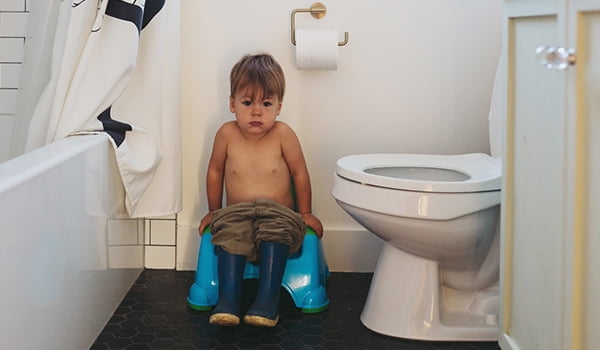 Potty training can be challenging to both parent and child. Our advice? Stay positive, be patient and follow these 10 tips to help make potty training a success.
1. Look for signs your child is ready
Your child may simply tell you he is ready. Try not to start too early and always be patient. If you experience challenges when you start, try waiting a few weeks then start again.
2. Teach by example
Show your child how the potty seat works using a potty training book, a special DVD or by inviting your child to see how Mommy or Daddy uses the bathroom. Show them that using the bathroom is a natural, normal activity.
3. Transition to training pants
When you begin potty training, stop using diapers. Training pants encourage your child to follow the body's cues.
4. Start simple
Most children have an easier time learning to tinkle using a potty seat. Be patient if your child experiences anxiety when it comes to number two. Continue using training pants or diapers until your child gets more comfortable.
5. Use a chart and incentives
Before you begin potty training, choose a special reward, and use it consistently. Purchase or create your own potty-training chart. After each successful trip to the potty, mark the chart with a reward.
6. Take it easy
Accidents happen. Never embarrass or punish a child after an accident. Nurture a sense of pride by involving them in every aspect of potty training — even the laundry.
7. Purchase a special potty seat
Include your child when shopping for a special potty seat. When shopping for boys, be sure to get a potty seat with a shield to avoid messes. If you choose a seat that attaches to the adult toilet, get a sturdy step stool.
8. Encourage hand washing
Use potty training as an opportunity to teach good hygiene. Keep a step stool at the sink, and allow your child to use foaming hand wash or fun soaps. Be sure to keep your water heater at a safe temperature.
9. Keep books in the bathroom
Kids lose patience easily. To keep them entertained stash some easy-to-clean board books near the potty seat.
10. Prepare to clean
Toddlers have a knack for making messes in the bathroom. Stock up a cleaning kit, and wipe down the potty seat and surrounding area regularly.