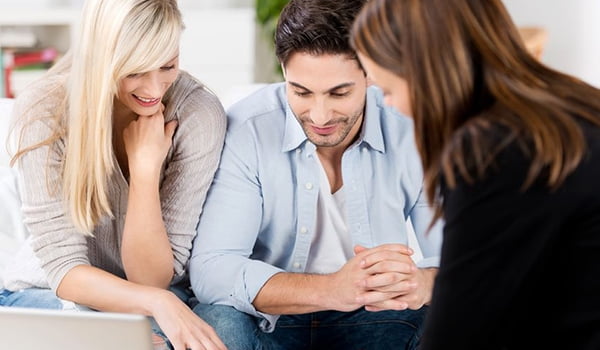 The Earned Income Tax Credit (EITC / EIC) is a federal tax credit that has been available for the last 37 years and helps millions of families each year. It was created to help hard-working Americans, and qualification is based on adjusted gross income. It is available to those earning less than $53,930.
The maximum credit for 2017 is $6,318, and the average credit in 2016 was about $2,400.
Delayed tax refunds
Unfortunately this year, the IRS has announced that taxpayers claiming EITC may not receive their refunds until the week of February 27, 2017. That's because the Protecting Americans from Tax Hikes Act (PATH Act) requires the IRS hold the refunds on all EITC tax returns until February 15.
Qualifying for the Earned Income Tax Credit
How do you know if you qualify for EIC? There are a number of key requirements.
You must have earned income from an employer or from being self-employed. If you are married and file a joint return, at least one spouse must have earned income.
Earned Income Credit Table: reference to determine eligibility for the EIC.
Adjusted gross income must each be less than:
Filing Status

Qualifying children

0
1
2
3 or more
Single, Widowed, Head of Household
$15,010
$39,617
$45,007
$48,340
Married Filing Jointly
$20,600
$45,207
$50,595
$53,930
Maximum Tax Credit
$510
$3,400
$5,616
$6,318
You must have been a U.S. citizen or resident alien for the entire tax year.
You must have a valid social security number for yourself, your spouse if filing a joint return and any qualifying children listed on schedule EITC.
Your filing status must be Single, Married Filing Jointly, Head of Household or Qualifying Widower. You do not qualify for EITC if your filing status is Married Filing Separately.
Most importantly, you must file a tax return, even if you're not required to.
Check the IRS website or visit a Tax Preparer to see if you qualify.
The $6,318 check that one in five taxpayers may miss
Just because you didn't qualify last year doesn't mean you won't this year. But nearly 20% of taxpayers eligible to claim EITC last year did not claim it. That is one in five, and it's costing individual taxpayers thousands. Married couples and single people without children may qualify, and may not even know it. The maximum credit for 2017 is $6,318, and the average credit in 2016 was about $2,400. As your marital, parental or income levels change, you should check or ask a Tax Pro if you qualify. You could be eligible for the EITC and not be aware of it.
Members of the U.S. Armed Forces
If you were in a combat zone during the year, you may elect to include combat pay as earned income when calculating EITC. Nontaxable combat pay is not included in income when calculating your federal income tax, but you should calculate your return both ways to determine which way gives you the more advantageous result.
The importance of filing, even if you don't owe any taxes
Even if you do not owe any taxes or are not required to file a tax return, it may make sense to see a tax pro. EITC and ACTC are "refundable credits," meaning you can get these credits back after you cover your taxes. If the credits are greater than your total taxes paid, you may receive a refund—even if you have little or no income tax withheld from your paycheck(s). Most importantly, you must file a tax return to receive this credit.