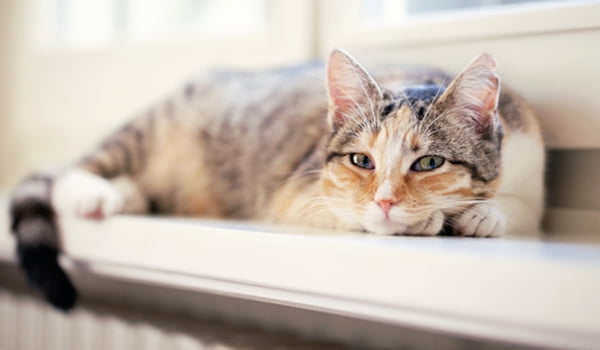 If you plan on flying, visiting relatives or traveling for work, your plans may not include your pet. Whether you are going across town or across the country, learn how to keep pets safe and happy with these timely tips when leaving home.
Plan Ahead
Determine how long you will leave your pet and plan accordingly. Pet sitters and kennels tend to be in high demand during holidays and summertime, and it's always a good idea to make reservations with a kennel or caretaker at the same time you book your flight and hotel rooms. Check the reputation and environment of any unfamiliar pet sitter or kennel. Pay special attention to cleanliness, vaccination enforcement and enrichment programs for the pets.
Back to the Basics
Always make sure pets have an ample supply of food, water, shelter / warmth and access to "potty breaks" before leaving for any period. Leave a spare key with friends or family who will be checking in on your pets in the event of an emergency. Make sure you notify a kennel or pet sitter of any last-minute travel changes as soon as possible.
Pet Photos
Provide pet photos with pertinent information listed. Include the pet name, age, medications, favorite toys and other tidbits to keep the pet safe and happy while you are away.
Meet and Greet
Whether you hire a professional pet sitter, have a neighbor help out or leave your pet at the kennel, arrange a meet-and-greet in advance. Make sure the animal has a pleasant first experience with the person and environment before leaving them alone with strangers. It is also a good time to make sure the facility or setting meets your expectations.
Make a List
Be sure to provide the kennel or pet sitter a detailed contact list with phone numbers in the event of an emergency. Also, include instructions for medications or special-care situations and other pertinent pet-care information.
A Few of Their Favorite Things
Make sure pets have a few of their favorite toys, a special treat or other familiar items to help reduce boredom and reassure them you will be back soon.