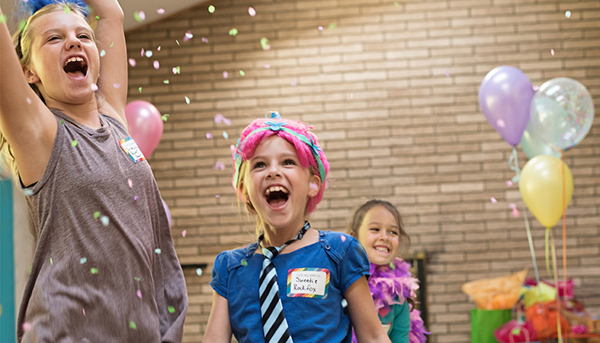 Ready to host the biggest, loudest, craziest birthday party ever? Celebrate the birthday boy or girl in style with an unforgettable DreamWorks Trolls-inspired birthday party this year.
Epic entrance
Time to put your hair up and get ready to have some DreamWorks Troll-inspired fun! Make a statement as guests arrive to let them know that this party is a Bergen-free party. All you need are balloons, crepe paper, some Bergen-resistant chains and this free downloadable sign!
Find your happy place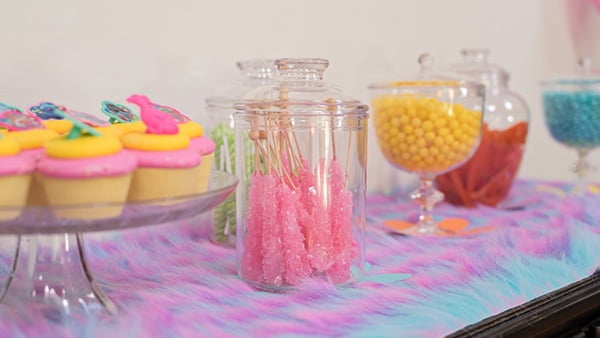 Feeling cooler than a bag of peppermints? Spark some fun with an epic candy bar, complete with a selection of rainbow candy, jars and scoops. Don't forget cello bags for your guests to take their treats home along with their favor bag. A Trolls "Happy Birthday" banner provides the perfect backdrop.
Color your world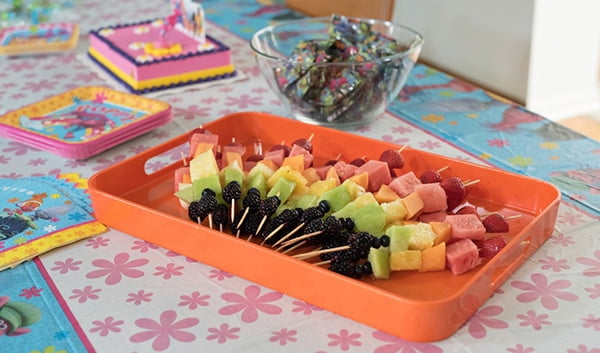 Dazzle your guests with these Rainbows on a Stick made from pre-cut fruit placed onto bamboo skewers. Arrange them in a rainbow arc on a pretty platter for the perfect touch.
Don't stop the feeling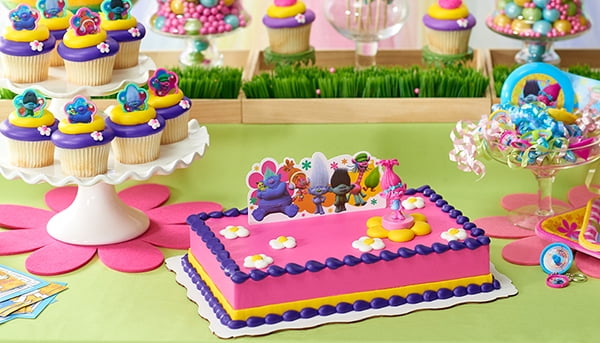 Set the stage for the biggest, loudest, craziest birthday party ever with Trolls dinner plates, cake plates, napkins, tablecloth and ceiling decorations from American Greetings. Don't forget to order your Trolls birthday cake and cupcakes by Decopac from your local Walmart baker.
Let your hair up!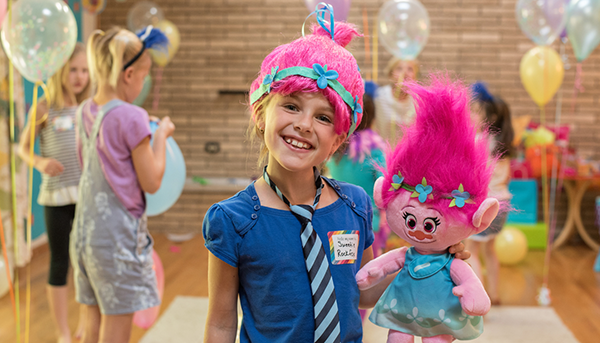 With the DreamWorks Trolls soundtrack as the perfect background music, let your guests go wild in Trolls paper hats and fuzzy headbands. Fill some confetti balloons and pick up some fun props like play sunglasses, feather boas and glowsticks to take your dance party to the next level! You can also make the birthday girl stand out with an adorable Poppy wig!
Hug time!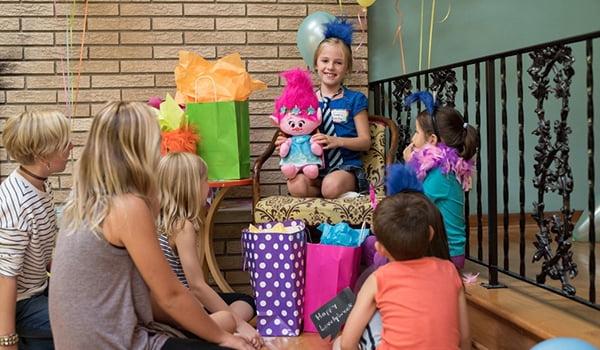 Hugs will abound after the birthday girl opens her loveable, huggable Poppy doll, Poppy's Stylin' Pod, or any of the other amazing DreamWorks Trolls toys available now on Walmart.com.