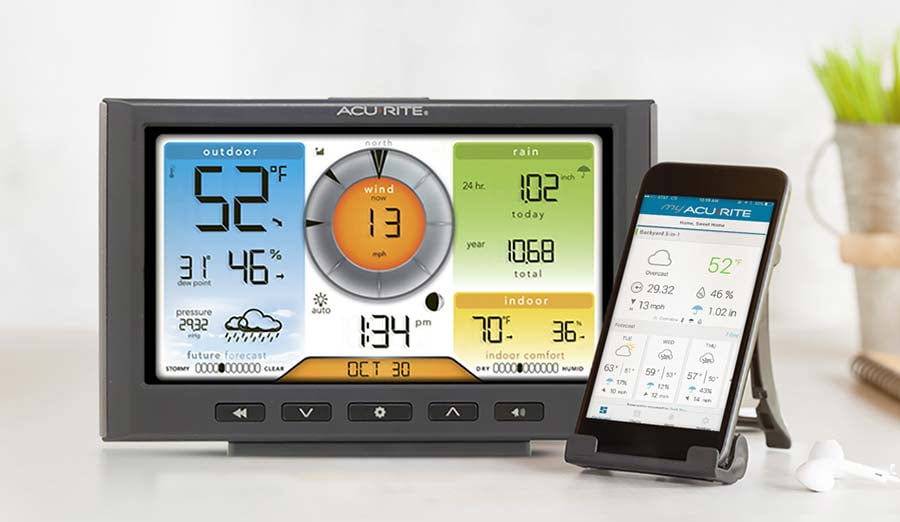 Whether you're a casual weather-watcher or a budding meteorologist, keeping an eye on the weather has never been easier than it is now. If you own a second home (or a vacation home), you're a backyard gardener or you're simply located in an area where weather information isn't immediately available, having a weather station can mean knowing exactly when you need to get into the storm cellar to hunker down for safety, or even when it's time to give those award-winning tomatoes a little more water to drink.
Looking for a weather station to fit your budget and needs? Here's a breakdown of the good, better and best weather stations on the market.
Good weather stations
For folks shopping on a budget, you can pick up a basic weather station for $30 to $70. Weather stations at this price point will help you know what to wear in the morning, when to pack your umbrella or if your vacation home is facing a storm.
Good weather stations typically come with basic features:
LCD screen
Date, time, day of the week
Indoor temperatures
Outdoor temperatures
Visual depiction of weather conditions
Humidity level
Current weather trends
Hyperlocal weather forecast
If you're a casual weather watcher or simply someone who likes to have this type of information handy before leaving the house, the good weather stations can do the job.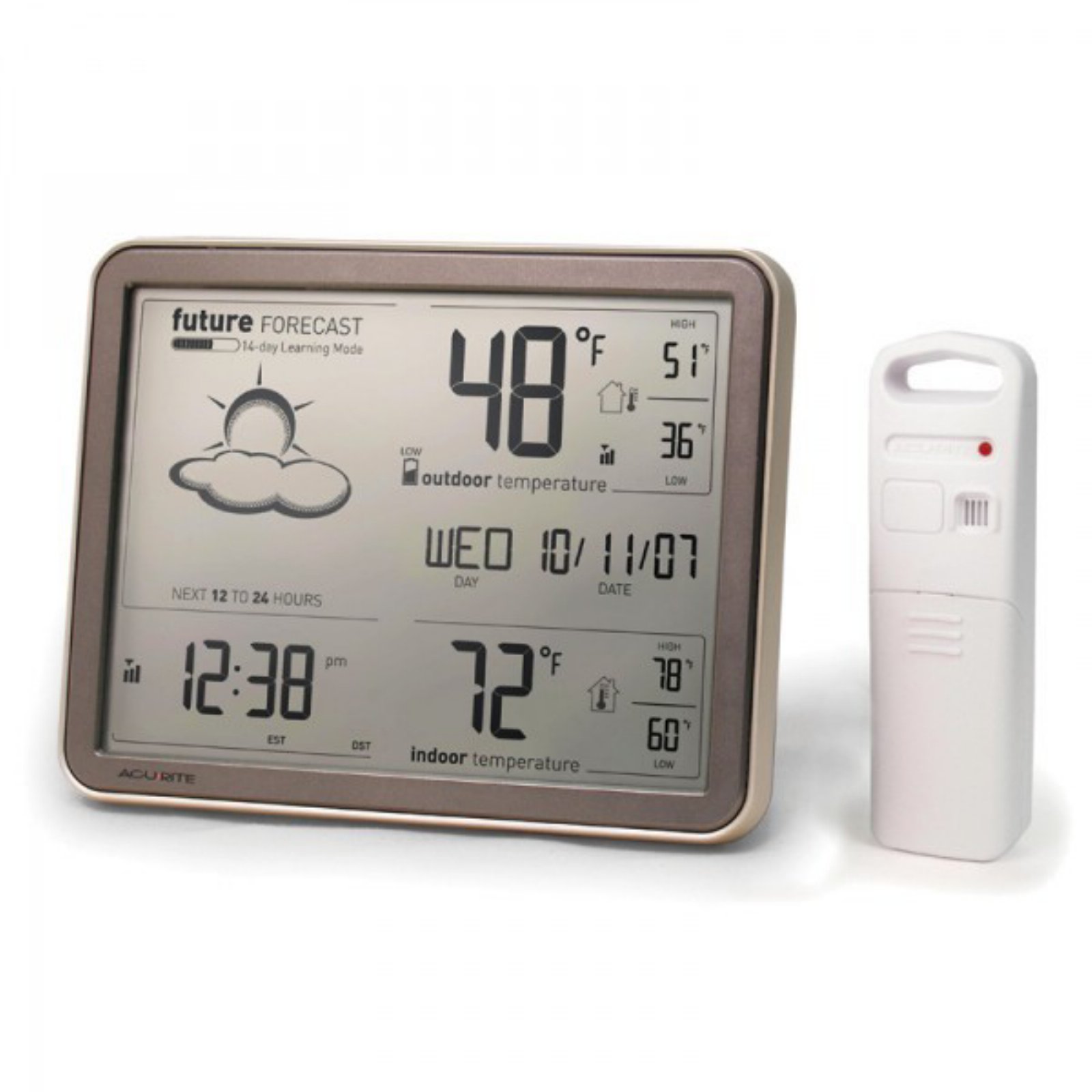 More in Industrial & Scientific
Shop good weather stations
Need a weather update? Shop all weather stations in the $30 to $70 price range.
Better weather stations
Some hobbies and lifestyles call for more reliable and specific information about the weather. If you love to sail or live in a potential flood zone, choose from better weather stations priced between $80 and $140. 
Better weather stations typically come equipped with the following features:
Wind speed direction
Multiple day forecasting
Precipitation totals
WiFi connectivity
Wider range between sensor and receiver
If you live in a part of the country where weather can change pretty drastically, or your weather differs from your neighbors' miles away, consider leveling up for a weather station that can put in the extra work you require.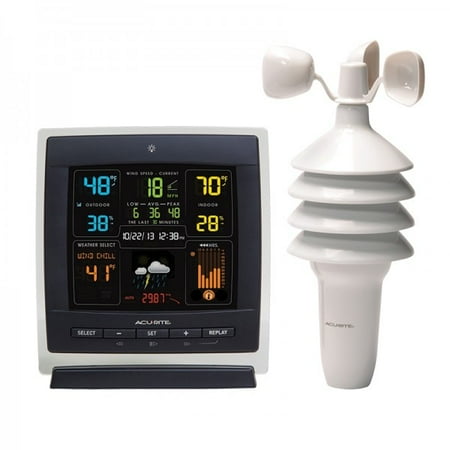 More in Industrial & Scientific
Shop better weather stations
Wondering about weather? Browse weather stations in the $80 to $140 price range.
Best weather stations
There are scenarios that call for really specific weather information, like if you're a farmer, avid gardener or live in an area where weather determines whether you can go to work or leave the house at all. If you fall into any of those categories, go with a weather station from the upper range, and expect to spend $150 or more. 
Look for these features when shopping for the best weather stations:
Reliable sensors
Touchscreen
Wireless connectivity
WiFi and smartphone apps
Connect to smartphone, tablet or desktop
Create custom alerts for weather conditions
Share weather conditions with friends or family
Store a month's worth of weather data to analyze trends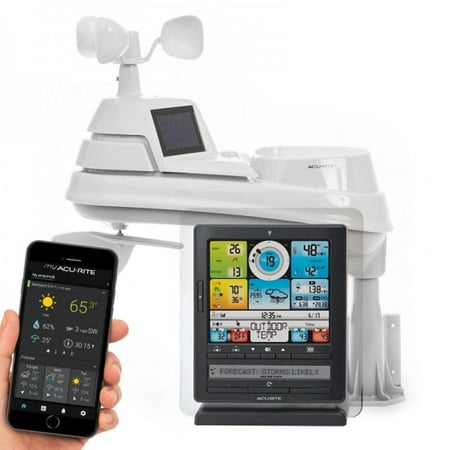 More in Industrial & Scientific
Shop best weather stations
Need to know weather specifics? Shop all weather stations for $150 and up.