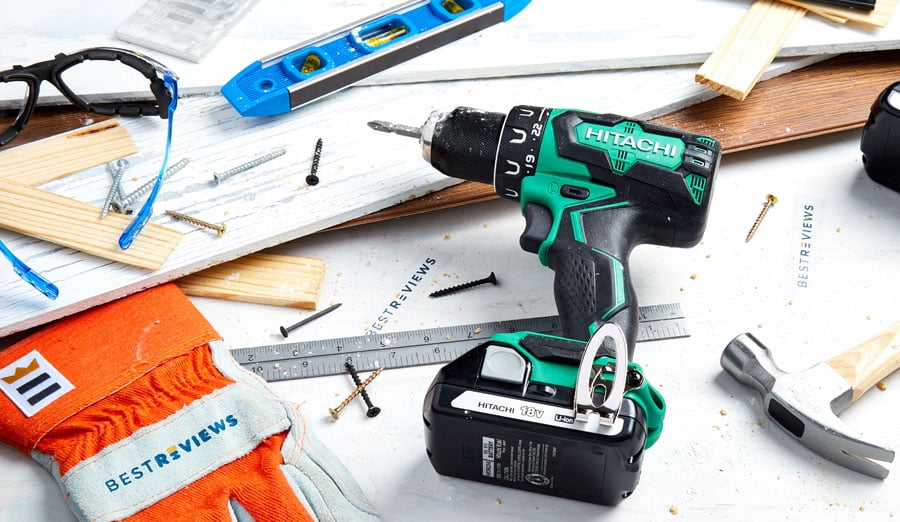 Having the right tools is one of the most important things that make a home improvement project go smoothly. And, whether you're a DIY construction type or just someone who wants to be able to hang a fixture without calling in a handyman, having a power drill as part of your arsenal is a must.
This guide helps take the guesswork out of drill shopping so you can power up your projects with the perfect drill for your needs.
BestReviews' top picks to handle any project
Weekend warrior: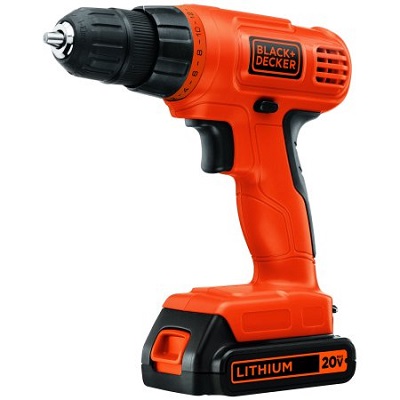 Brand: Black+DeckerModel: 20-Volt MAX* Lithium Ion Cordless Drill
Pros: Battery will hold charge up to 18 months, making it always ready for small projects. Bit storage area on the drill.
Cons: Only one battery is included and it takes a while for battery to recharge.
Bottom line: A light and inexpensive option for those who like to DIY and fix minor things around the house themselves.
Frequent fixer: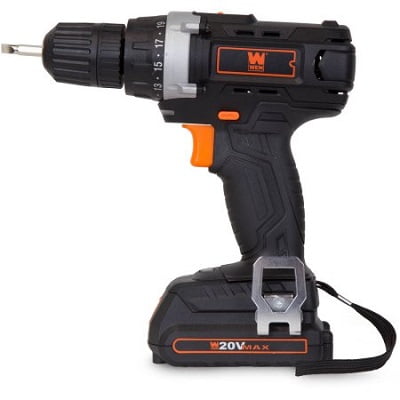 Brand: WEN
Model: 20-Volt MAX Lithium-Ion Cordless Drill
Pros: 310 pounds of available torque; weighs only three pounds. Two speed ranges so you can be more precise on every project.
Cons: Some owners have had issues with the battery dying in less than a year. Replacement batteries are expensive.
Bottom line: A durable mid-range drill that can stand up to most tasks. Can be used every day but not for more serious contracting projects.
Tackle the tough stuff: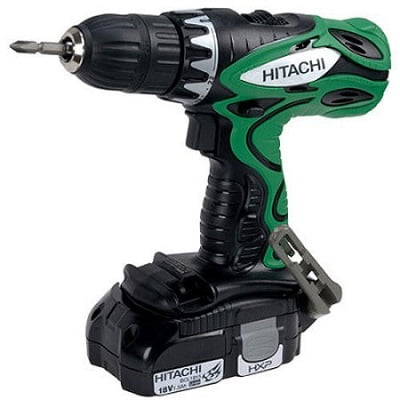 Brand: Hitachi
Model: 18V Cordless Lithium-Ion 1/2 in. Drill Driver Kit
Pros: Delivers 400 pounds of torque, enough to take on your most difficult projects. Comes with two batteries.
Cons: Some owners felt that the drill was unsteady while in use.
Bottom line: We've tested the Hitachi line extensively and it has never let us down. Great for any project, large or small.
Project kit: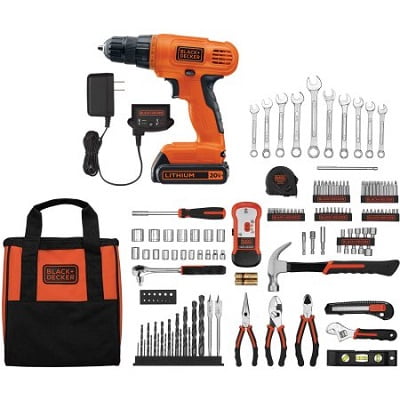 Brand: Black+Decker
Model: 20-Volt Lithium Ion Cordless Drill-Driver with 128-Piece Project Kit
Pros: Most owners rave about this drill. Also great for boat or auto repairs.
Cons: We wish the storage bag provided better organization.
Bottom line: Everything you could need to start on projects around the home. Comes with a quality Black+Decker drill that is good for DIY projects.
Impact drivers:
A drill isn't the ideal tool for driving or loosening nuts and fasteners. For that, you want an impact driver, which gives a hammer type blow with each revolution.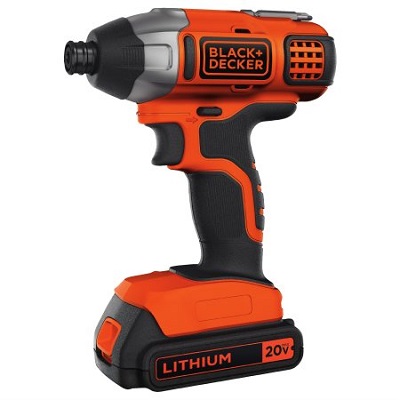 Brand: Black+Decker
Model: 20V MAX Lithium-Ion Cordless Impact Driver
Pros: Quick release hex chuck makes it easy to swap out bits. Different speeds available for different types of projects.
Cons: Doesn't tend to last as long as equally powerful but higher priced drivers.
Bottom line: A budget-priced driver that comes with top-of-the-line features. 
Electric screwdrivers:
A power screwdriver is lightweight, smaller and can be more nimble for putting up curtain rods or anything light and/or in a tight space. While not for any heavy-duty tasks, this is a good tool for simple household work that won't require manual twisting.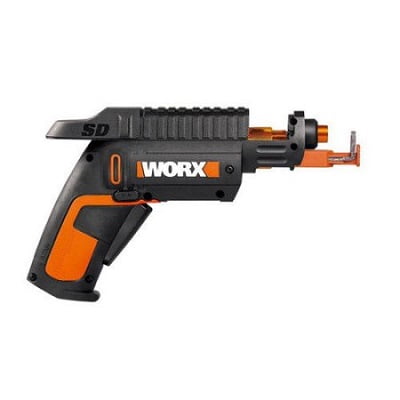 Brand: Worx
Model: WX255L 4V Cordless Lithium-Ion SD Semi-Automatic 1/4 in. Screwdriver
Pros: Has a screw holder attachment so you don't have to keep track of your screws while working. Easy to change bits.
Cons: We wish it was a little more powerful.
Bottom line: A budget electric screwdriver that is great for small projects around the home. 
Combo kits:
Combination sets give you a battery and charger and a number of tools compatible with them. It's a nice option if you need a comprehensive set of tools, but often they include items you don't need. The best combinations come with multiple batteries. The batteries and chargers are not interchangeable—once you buy into a system, you'll probably want your other tools to be from that maker.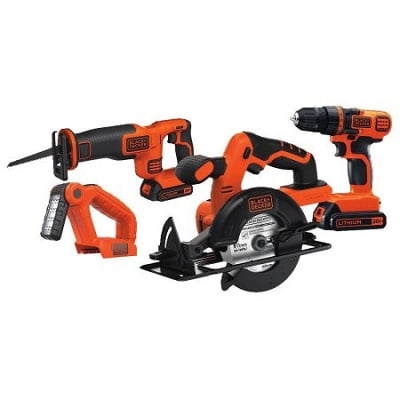 Brand: Black+Decker
Model: 20V MAX 1.5 Ah Cordless Lithium-Ion 4-Tool Combo Kit
Pros: Most owners have had their set for over a year and all the tools continue to work great. Comes with a drill/driver, circular saw, reciprocating saw and a work light
Cons: Most owners end up having to buy extra batteries.
Bottom line: Build out your tool collection quickly and inexpensively with this combo kit. While no tool is the best of the best, all together they are a great deal.
Drill features to consider:

Multi-tool platform
When you buy a certain type of cordless drill, you're buying into an entire line of products. Each family of tools has options for accessories, including extra batteries, additional bits, carrying bags and more. Most of these accessories can be shared with other tools, such as impact drivers or saws.
So if you decide on a drill you like, such as the Black+Decker 20V, check out the other products as well. It's much easier to track down a charged battery when you can use the same one for all your tools.
Comfort
Most drills are designed specifically to fit right in the palm of your hand. They're weighted to be easy to maneuver. You can add to the ease of most projects by adding a belt loop, which keeps the drill in place when, for instance, you have to climb a ladder before getting to work.
Winner: We tested the Hitachi drill extensively in our lab and were impressed by how comfortable it felt. At only 3.7 pounds we feel that anyone could use this drill for long periods of time without tiring. Between three testers with all different hand sizes, each one thought that the Hitachi felt the most natural.
Weight
With the batteries in place, a drill can weigh as little as 2.5 pounds, or as much as 5 pounds. The more powerful a drill is, the more it will weigh. If you're worried about a drill being too much to handle, look for those billed for "light duty" work. But manufacturers make advancements on these technologies constantly, allowing for most drills to be light and easy to handle.
Winner: At 3 pounds, the WEN 20V takes the prize for lightest tool. However, all three of our top picks come in under 4 pounds so we're confident they would all be comfortable for most owners.
Durability
While power drills are indeed powerful, they're not indestructible. Because you want your drill to hold up to the inevitable hard jobs you will use it for, you need to know what to look for that indicate it will be durable (and clues it might not be).
First, look at the outside of the drill—its "housing." Look for one that has a plastic-fiberglass combo. Plastic-only casings often end up cracking. Also, pay attention to PA and GF ratings. You want, at minimum, PA-6 and the GF to be at least 30%
The inner workings of the drill need to help the motor do its job. One way is with decent airflow, to keep the motor cool. Look for a drill that automatically shuts off before it is overworked. A brushless motor will also hold up better than one with a brush. And if you're going to use your drill for a lot of big jobs, get one with an all-metal chuck.
For added reassurance, you should seek out a drill with a warranty—and then keep track of it should you need it. Hint: the best tools often offer solid warranties, because you probably won't need them.
Winner: We've put the Hitachi through its paces and even after using it for multiple woodworking projects (and dropping it plenty of times), we can't say enough about the durability of this drill. We have also noticed very little battery deterioration and certainly not enough where we needed a replacement. Despite constant changing out of bits, the drill still holds them tight.
Power
The battery is the source of a cordless drill's power—in more ways than one. The battery literally provides power to the drill, but its strength is also directly proportional to the amount of torque the tool can muster. Most drills have either a 12- or 18-volt battery. The former will get the job done for most non-professionals. But the 18-volt variety will get the job done quicker and are rated better.
Almost all current cordless drills are equipped with a lithium-ion (Li-Ion) battery, as opposed to the nickel cadmium variety. The Li-Ion batteries allow for more use without charging, increased power and are better for the environment. They also are lighter—even if they're more expensive.
Some drills have settings that control the power—in other words, how far you can sink a screw. And the speed of most are regulated by how hard you pull the trigger. They're better used for driving screws at lower speed and drilling holes at higher speed.
Winner: After owning and using our Hitachi drill and battery for over two years, we can call it the clear victor. With 400 inch-pounds of torque, this little drill packs a punch. We haven't met a project where it couldn't handle it.
Precision
Obviously, you want to drill a hole right where you need it and without extra space or at an off angle, for secure construction. Most drills will make holes that are slightly larger than you expect them to be. While a drill press helps a lot with precision, it's not required for most jobs. You can boost any drill's precision and accuracy with a guide, or "jig" that attaches to or sits atop the surface you are drilling.
Winner: When testing precision, we also value a drill that can get in tight spaces and still work well. In that case, the WEN comes out on top. Since it's smaller but still powerful you can maneuver it into corners and crevices without worrying about missing your mark.
Accessories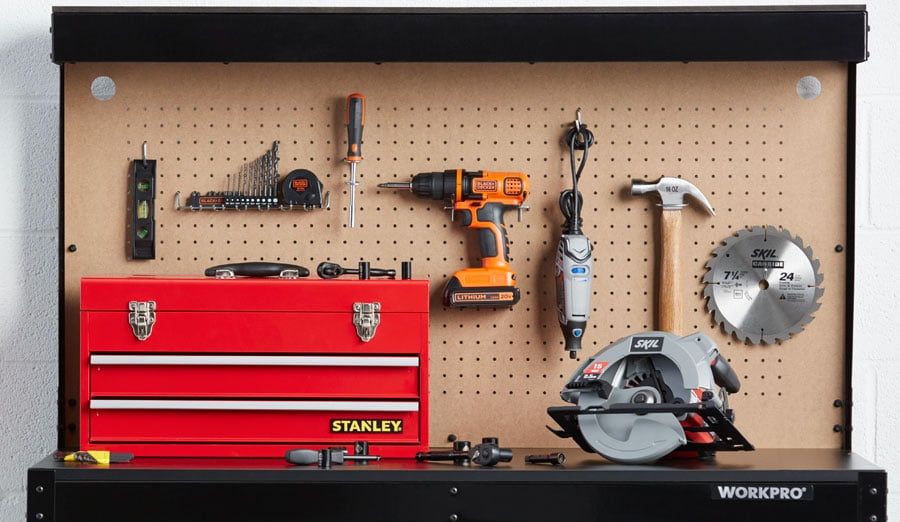 Drill bits: Knowing the best type of drill bit to use is based on what you're drilling. The most commonly used is the standard point ("twist drill bit" is the term used by competitors for the standard drill bit) drill bit, which generally gets the job done for most jobs.
From there, you can get into more specialized bits. For example, the most effective for wood are brad point bits, which reduces splintering. For metal, you can consider a split-point drill bit. If you want to punch a bigger hole in wood, consider buying spade bits. If you want to get really precise and drill a big hole without going all the way through the wood, look for Forstner bits.
Be aware, if you plan on using the tool frequently, it's worth investing in more powerful bits that don't wear down over time. But for an infrequent user, there isn't as much risk to opting for the inexpensive variety.
Accessory sets: To ensure you can tackle any project with your cordless drill, consider getting an accessory set, which packages together different kinds of bits, drills and other items that make the tool more useful. Many drills come with their own version of accessory sets. (If you're looking for both, buy a project kit.)
Tool boxes & bags: Now that you have your tools, you'll need a place to store them. While tossing your drill and bits into a canvas bag may seem like a cheap and easy option, there are few things more frustrating than needing a specific tool and not being able to find it. That's why we highly recommend purchasing a quality toolbox or bag when you get your new tools.
Not all boxes and bags are created equal. First off, which option is better for you? If you're going to be tossing your tools into the bed of your truck at the end of the day, we suggest getting a box. It will be more durable and can withstand all the elements. But if you're more of a weekend warrior, then a bag might be the better option. It will be lighter and also tends to be less expensive.
No matter which one you go with, make sure that it has all the proper storage. You'll want different compartments for bits, batteries and more. Lay out all of your gear and sort it into how you would like it to be stored so you can find out the proper number of compartments you need.
Finally, make sure it's big enough to fit all the tools you need. If you're just carrying a drill and a few hammers then you can get a small bag. But if you also have a 100-piece drill set and a saw then you'll need additional space.