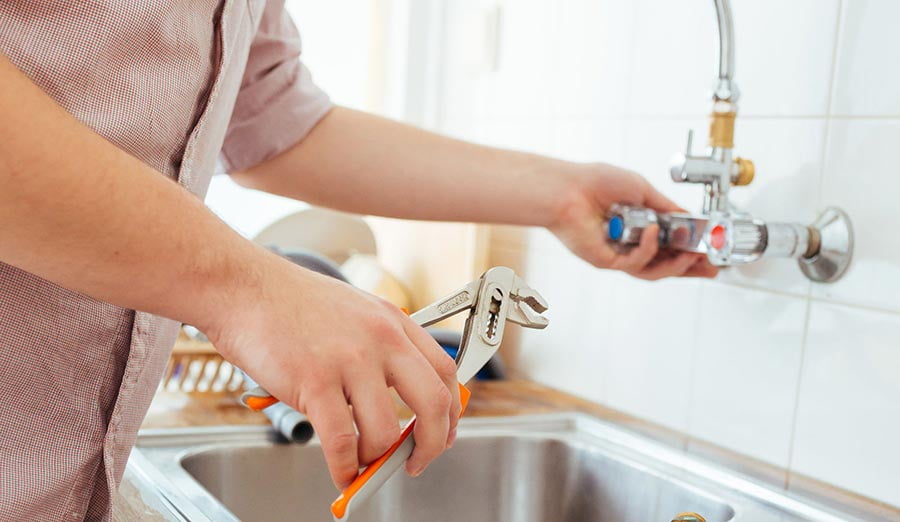 You've ignored the broken blinds and the dripping shower head for months, not to mention the Reagan-era light fixture in the kitchen since you moved in. It all needs to be fixed or prettied up, but you just can't deal. Because Netflix and chill beats home repairs, every time. Come on, stop procrastinating!Yes, you can fix stuff. You don't have to be Mr. Tool Guy to do it, but you do need a tool set. We're not talking miter saws or circular saws, the kind of whirring tools that can lop off a limb. We're talking a hammer, pliers and some screwdrivers, the kind of tools powered by muscle.
What to look for in a tool set
Equip yourself with a set of household hand tools to tackle DIY projects the moment they pop up. Here's some tips on what to look for in a hand tool set:
A good tool kit that can handle a wide range of jobs should include a claw hammer, screwdrivers, pliers, an adjustable wrench, a socket wrench, Allen wrenches, a tape measure, a level and a utility knife. 
Look for a set with a portable container so you can keep your tools all in one place. 
You want the sturdiest tools you can afford. Like a classic one-pound hammer with a 16-inch synthetic handle. 
A tape measure that's at least 16 feet long and 3/4-inch wide, so you can measure room-sized things. 
An adjustable wrench, because it's like having 10 wrenches in one. 
Screwdrivers—both flathead and Phillips—in a couple of different sizes, and pliers of both the needle-nose and vise grip variety. 
We'd also recommend throwing in a roll of duct tape, a can of WD-40 and one of those little flashlights you wear around your forehead.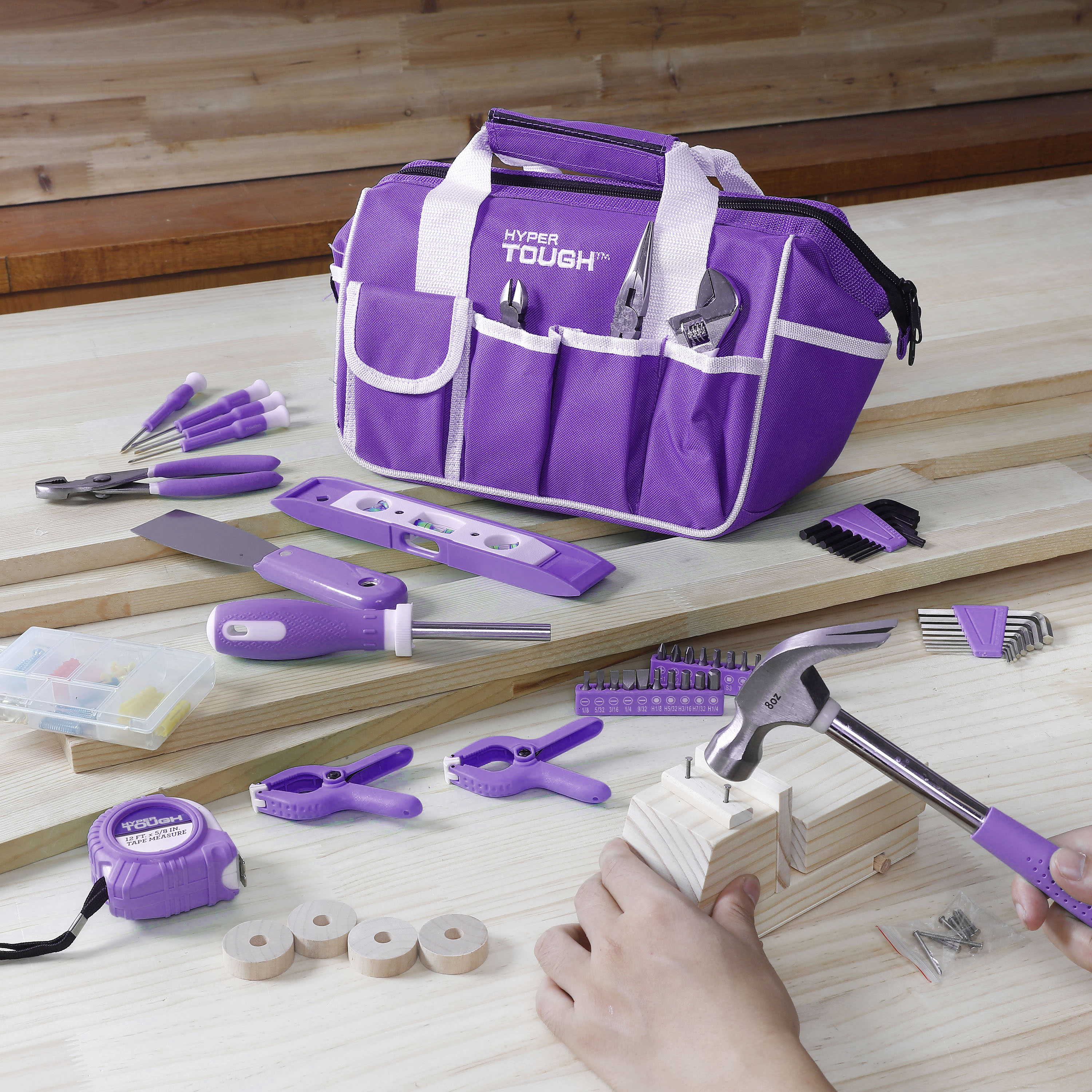 More in Home Improvement
Shop hand tool sets
Ready to shop? Browse a wide selection of hand tool sets.


Repair projects you can finish in an hour
Once you've got your tool set, it's time to get fixing. Here's some broken stuff you can repair and ugly stuff you can beautify.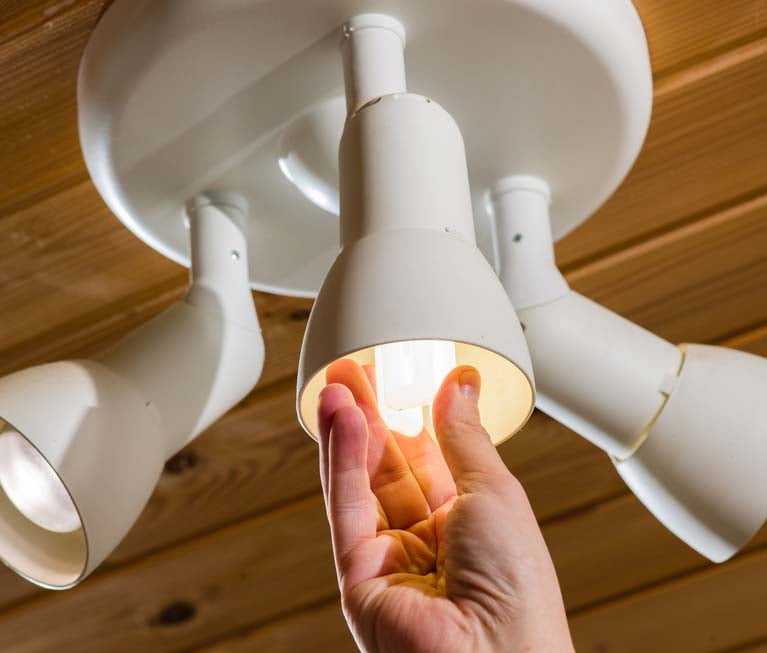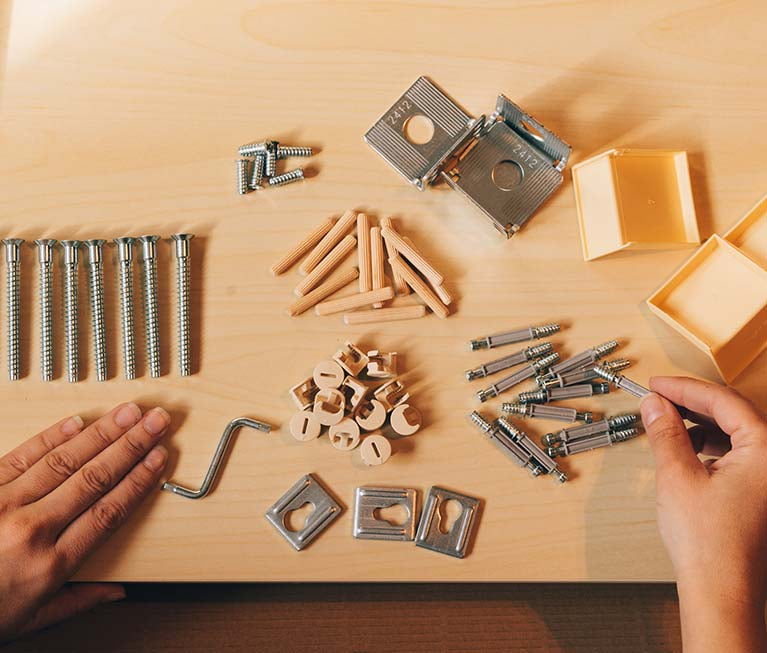 1. Replace a faucet: Gussy up your sink with a fresh new faucet. Be sure to choose one that has the same configuration as your old one (i.e., matches the holes in your sink), and disconnect the water line before you start. Here's a step-by-step. Tool needed: Wrench.
2. Update your shower head: If your shower spouts a disappointing drizzle, replace the shower head. Whether you go with a rainfall model or a plain-Jane one, you can swap it out in minutes, no plumber needed. Tools needed: Pliers, adjustable wrench.
3. Repair your toilet: That running toilet can waste up to 200 gallons of water a day. You may just need to trim or untangle the flush handle chain, or replace the flapper. Tools needed: Pliers, cutting pliers.
4. Update cabinet hardware: Spice up your kitchen or bath with new pulls and handles. Be sure to pick new hardware that fits into the holes the old hardware did. Tool needed: Screwdriver.
5. Hang a picture: The rule of thumb is to hang the art so the center of the piece is about 57 to 60 inches from the floor. You can eyeball a small picture, but you'll need to measure a bigger one. Tools needed: Hammer, tape measure, level.
Imagine how good you'll feel if you fix those eyesores, and how great you'll feel if you do it with your own hands.
6. Replace a blind: That broken blind is making your room look shabby. If you pick a new one that fits into the brackets of the old one, replacing it will be an easy-peasy job. Tools needed: Screwdriver, tape measure.
7. Change your car battery: Car batteries age and die, so at some point you'll need a new one. Putting it in yourself is basic adulting. Be sure to wear gloves, and take your old battery to a recycling center because it's too toxic to put in the trash. Tools needed: Adjustable wrench or socket wrench.
8. Replace a light switch: Upgrade to a smart switch you can turn on with your voice or your smartphone. Cut the power to the switch at the breaker box, take the old switch off the wall and disconnect the wires. Wire the new switch in. Tools needed: Screwdriver, pliers.
9. Swap out a light fixture: Dress up your room with a fresh light fixture. Replacing an existing one is easy: turn off the power at the breaker box, remove and disconnect the old fixture, then wire in the new one. Tools needed: Screwdriver, needle-nose pliers.
10. Install a new front door lock: Upgrade to a keyless lock, and you can unlock the door by punching in a four-digit number. Because house keys are so 20th Century. Tool needed: Screwdriver.