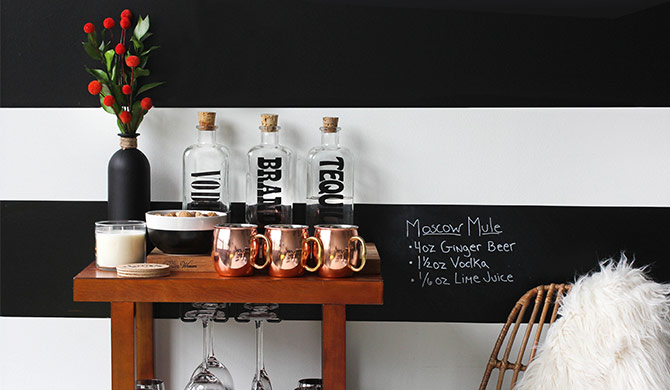 Can you believe it's almost the new year already?! Where did the year go! If you're planning a New Year's party — and looking to wow your guests with a unique setup — you've come to the right place!
Today we're going to show you how to transform a space in your home into a fun bar area! This apartment space has white walls and we wanted to do something a little more dramatic, but temporary for the occasion. We got some chalkboard cabinet liner and cut it into long strips to create a graphic black and white wall.
Not only is the wall a great focal point, but it also doubles as a functional party activity! Your guests can write their resolutions and goals for the year right on the wall.
Next, we took a wooden bar cart and decked it out with all the ingredients to make Moscow Mules, including some fun copper mugs. I added a few more chalkboard paint accessories, like the bowl and the vase, so guests could write on multiple surfaces. Finish it off with fresh fruit and flowers, and you've got the perfect bar area!
The new year is all about transformations, and wow, was this space transformed! We can't wait to see your take on this DIY project!
6 tips and tricks for the perfect bar area
1. Temporarily decorate the walls with chalkboard cabinet liner
Give your wall a temporary makeover by using chalkboard cabinet liner to make a bold design.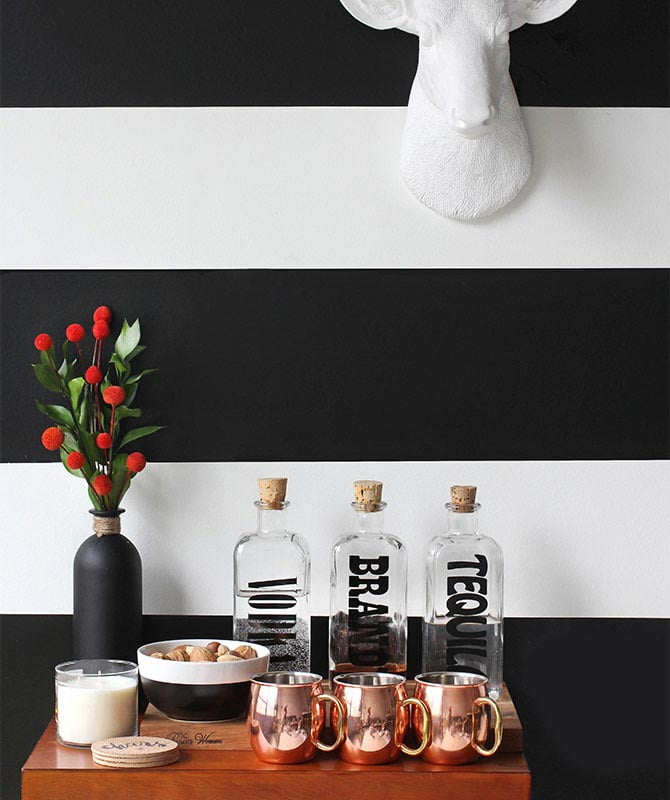 2. Provide chalk pens for writing resolutions on the walls
Provide all your guests with chalk pens to write their New Year's resolutions on chalk surfaces through the party.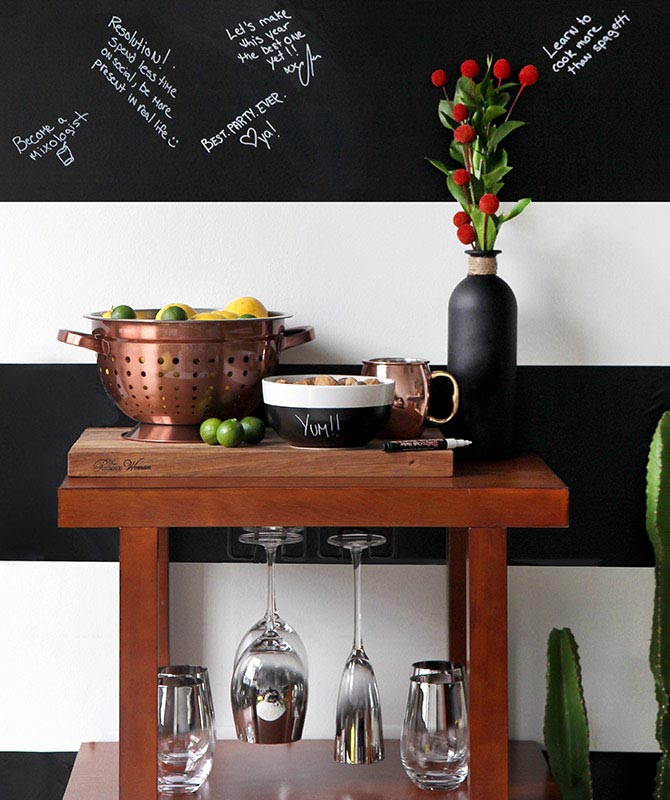 3.  Use the wall for labelling
Write the ingredients and directions for a cocktail (like a Moscow Mule) so the guests know how to make your party's signature cocktail for the evening.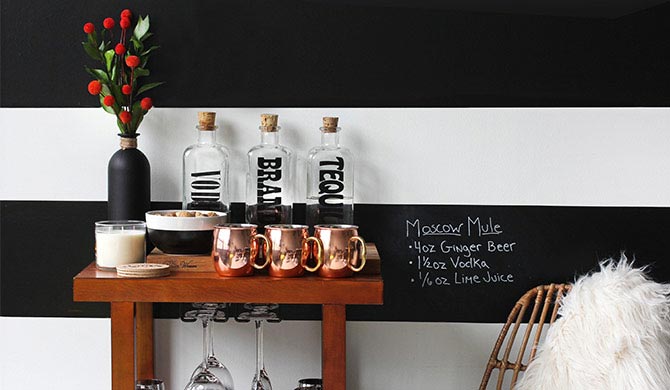 4. Make it cozy
Add cozy and fun elements to the setup, like a faux fur throw and deer bust, to complete the ambiance.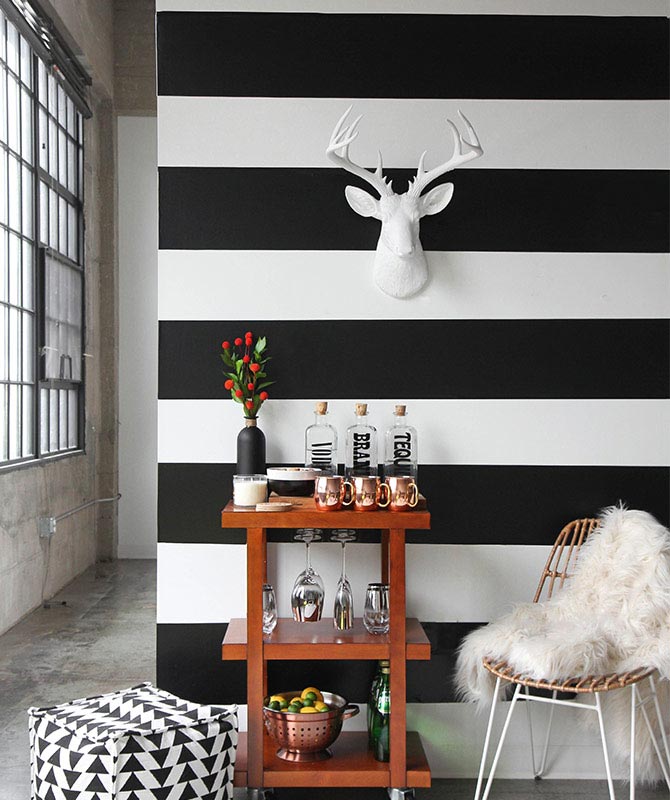 5.  Add metallic, like copper
Personally, we're crushing on copper lately, so Moscow Mule glasses and a copper colander added a metallic touch to the wooden bar cart.
6. Then add a pop of color
Finish the look by adding a pop of color with lemons, limes and fresh flowers.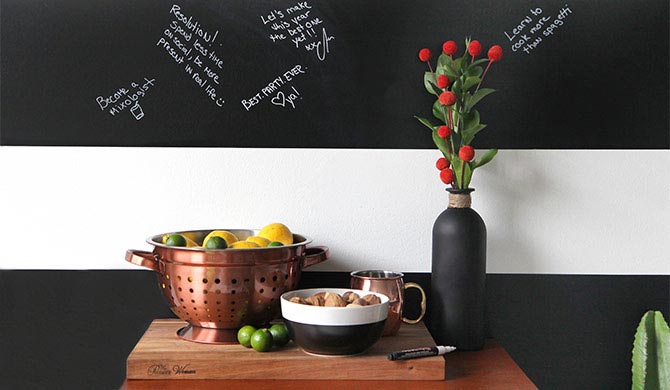 Growing up in Wisconsin, Jenni Radosevich was always creating her own style. If she saw something in a magazine that she couldn't find in her local department store, she would make it herself. After moving to New York City, Jenni started a career at InStyle magazine, working as a graphic designer and DIY columnist, which evolved into a website: ISpyDIY.com and book, I Spy DIY Style, and now a product line, #ispydiysupplies.  Jenni has appeared on The Martha Stewart Show, Rachael Ray Show, Good Morning America The Today Show, and in the Wall Street Journal. I Spy DIY has moved into a warehouse studio space, where Jenni and her team teaches classes, hosts DIY events, and continues to create crafty content for the website!