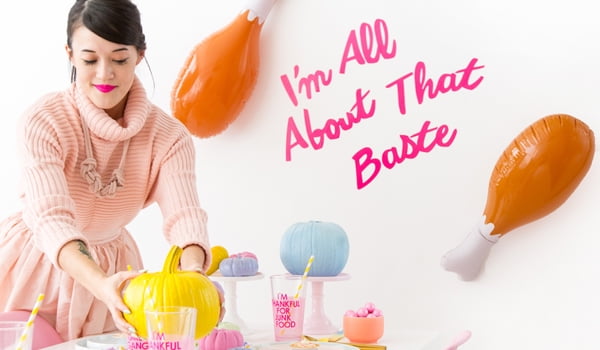 I'm all about that baste: pastel Friendsgiving party!
We've finally made it to my favorite season: the holidays! I'm so excited to be teaming up with Walmart.com to show you some fun Friendsgiving decor ideas and how to throw an awesome pastel party on a budget! All of the projects we're going to show you can be completed in two steps or less, so you'll have extra time to make sure that turkey comes out really yummy and the pumpkin pies are made. Walmart.com has SO many items that you can choose from to make your Friendsgiving parties feel special, so make sure to not only check out what we're showing you, but see if you can find something else you love, too!
Ombre I'm thankful for…glasses
For a fun way to talk about what you're thankful for, have your friends each make their own "I'm thankful for…" glasses to use at the table. Not only are these super cute, but they make a really great conversation starter too!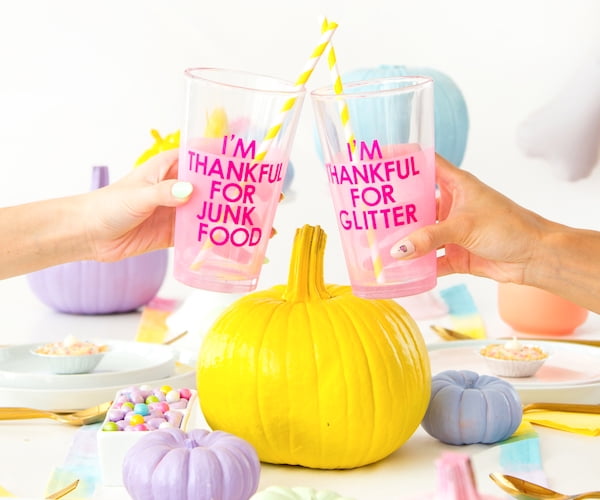 Supplies:
Instructions:
Step 1. Tape off the part of the glass that you don't want to be painted.
Step 2. In a well-­ventilated area, spray a light mist around the bottom of the cup. Allow to dry completely.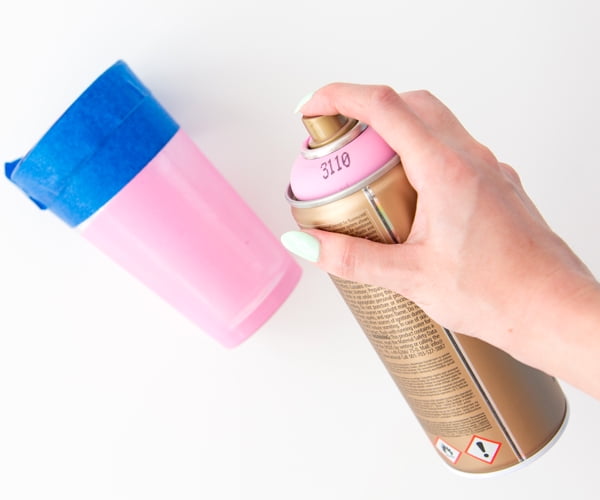 Step  3. Trace and cut out letters out of pink vinyl and stick them to the outside of the cup to make a phrase.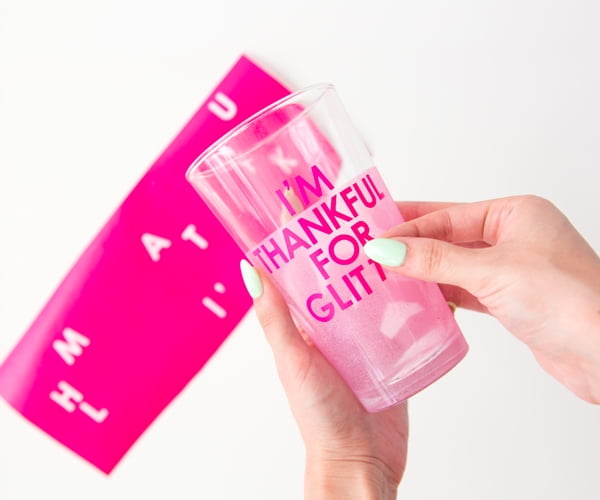 Rainbow watercolor plates
I'm always on the search for pretty plates and dinnerware when I'm hosting a party, but sometimes I can't find exactly what I'm looking for. But all is not lost, because we can take plates from Walmart.com, a little ceramic paint and a paintbrush, and make rainbow watercolor plates for our guests! How cute and colorful are these?!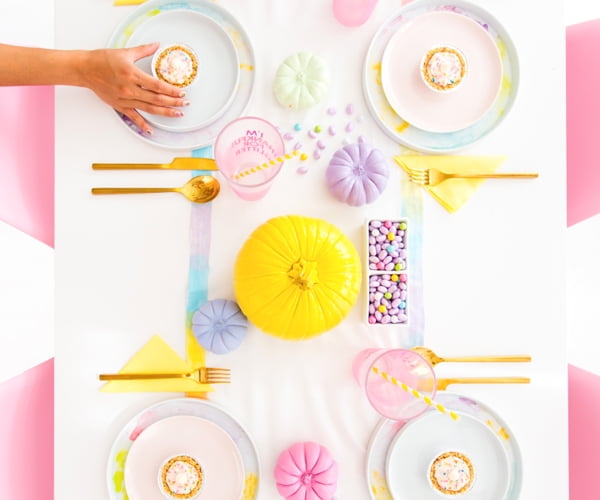 Supplies:
How to:
Step 1. Using a small paintbrush, paint one color onto your plate. Use water to help spread out the color and make the colors more pastel.
Step 2. Continue this until you've covered the whole plate with rainbow colors.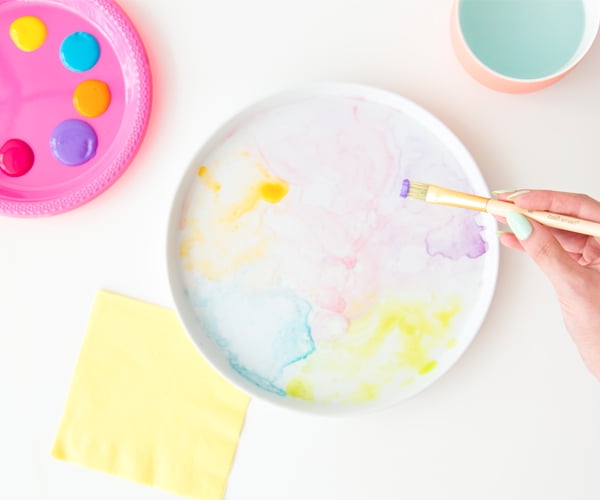 Step 3. Allow the paint to dry slightly and wipe up any excess water from the plate.
Step 4. Follow the instructions on the ceramic paint to set the paint onto the plate.
Step 5. Top with a mini cheesecake and have fun!
Pastel spray painted pumpkins
This is one of the easiest projects you can make for your Friendsgiving table centerpiece! Pumpkins are SO easy to paint, so we've changed their color and look for more fun fall decor. Making this centerpiece only takes one step, so what are you waiting for?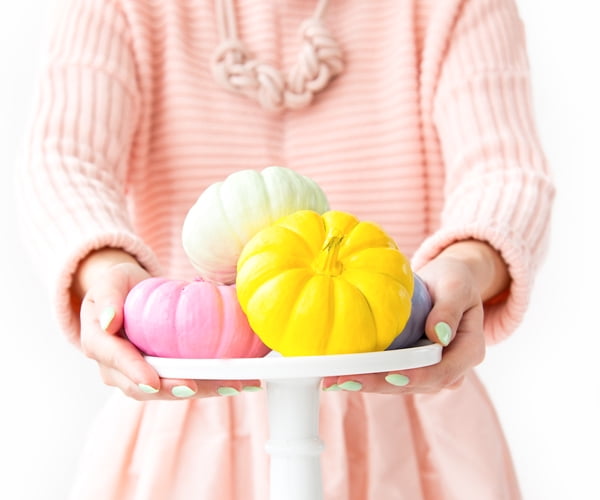 Supplies:
How to:
Step 1. Prep the pumpkins by removing any dirt from the outside.
Step 2. Spray the pumpkins in a well­-ventilated area and allow to dry completely.
Step 3. Place in the middle of your Friendsgiving table for a fun centerpiece!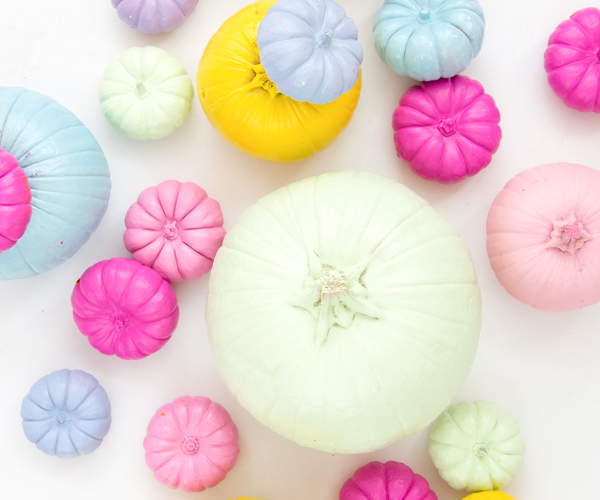 Rainbow-edged table runner
Table runners or tablecloths are necessary when throwing a party with a lot of food, so we have a way to spice up a plain white table runner to make it into something a little bit more visually appealing! Plus, you can throw it in the wash when the party is over and use it again another time!
Supplies: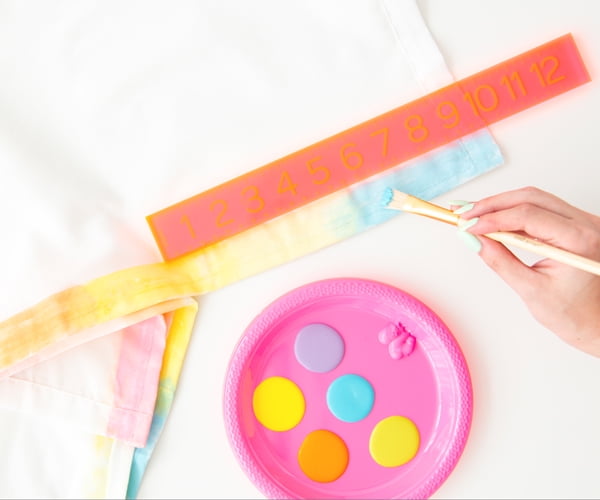 How to:
Step 1. Turn your iron to the cotton setting and iron out any wrinkles in the table runner.
Step 2. Measure out 1-1/2 inches from the edge of the table runner.
Step 3. Paint different colors in a rainbow succession along the edge of the runner. Allow to dry completely.
Step 4. Using an iron on the cotton setting, heat set the paint by pressing down gently along the edge.
Hand­lettered typography backdrop
Because you know I'm all about that baste, 'bout that baste! Writing out a funny phrase or saying and sticking it to your wall as a fun party backdrop is the perfect way to decorate without having to spend a lot of time hanging up balloons or streamers. Add some inflatable turkey legs into the mix, and you've got yourself an easy DIY backdrop!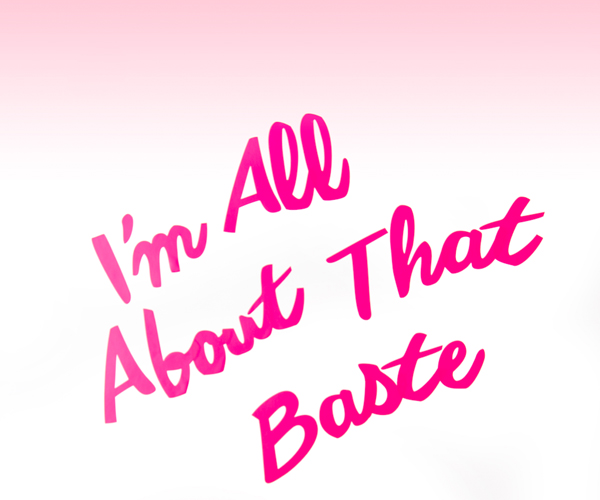 Supplies:
How to:
Step 1. Draw the phrase you want to spell out onto the vinyl.
Step 2. Cut out the letters and position to your wall or a backdrop for a fun addition to your party decor!
Who wants to come to our Friendsgiving party now? I know that I'd be glad to get invited to any party with a giant inflatable turkey leg! Ha! Hope you guys liked our decor ideas and that they sparked the DIY­er in you for your own parties!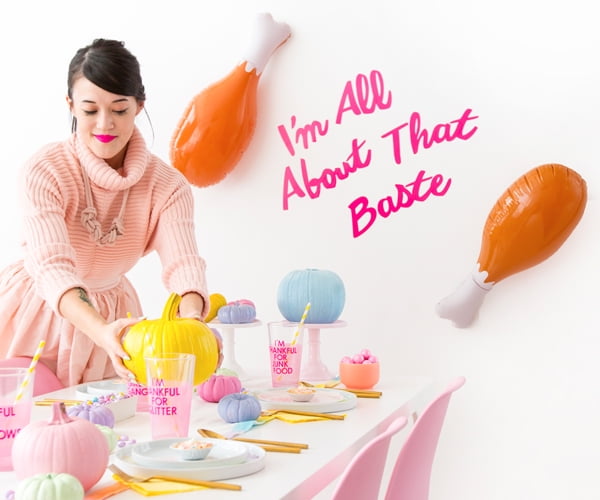 Sam Ushiro is the industrial designer, stylist and donut aficionado behind the blog Aww Sam, dedicated to making every day a party and your life a little bit more aww-sam! When Sam isn't throwing confetti or herding a group of balloons, she can be found searching NYC for the best donuts, concocting a new dessert recipe or watching French films on Netflix.