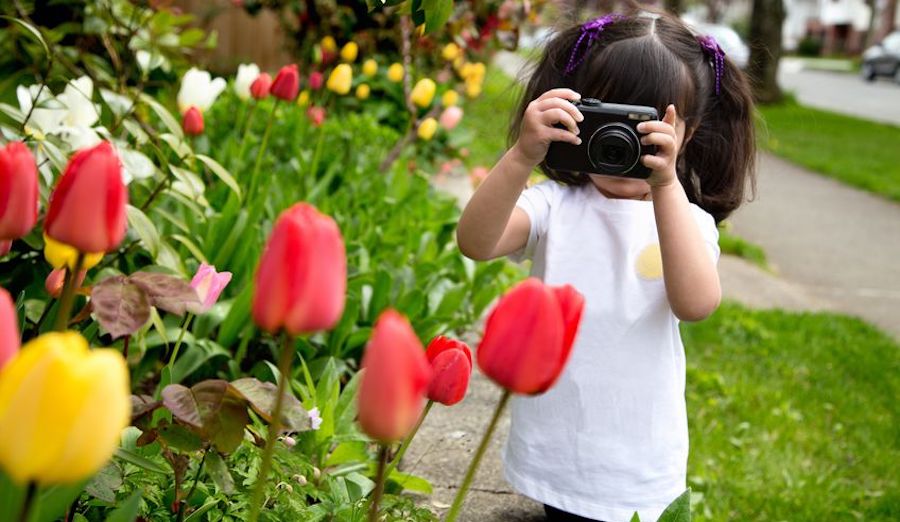 From home remedies and convenient allergen-fighting strategies to budget-friendly over-the-counter treatments, here are some ways to help ensure that allergies don't put a damper on outdoor family fun this spring and summer.
How can you tell if your child has allergies?
Even if your little ones seem to stay symptom-free the rest of the year, spring and summer is prime time for one of the most common allergy culprits: pollen. Trees, weeds, grasses and other plants begin releasing pollen into the air to fertilize other plants as early as February. When that pollen gets into little noses, it can trigger allergy symptoms.
When you add in the fact that families (with kids, especially) tend to spend a lot of time outdoors in the spring and summer—whether it's going on picnics, playing at the park or swimming at the pool—and that people are more likely to keep their windows open to enjoy the sunshine and fresh air (thus letting allergens sneak in), kids' allergies can be triggered.
As soon as they start to complain about itchy or watery eyes, a stuffy or runny nose and/or coughing or a sore throat due to post-nasal drip, there's a good possibility that your child may be experiencing seasonal allergies. Ask your pediatrician to help diagnose if they are experiencing allergies, or if the symptoms are stemming from something else, like a common cold.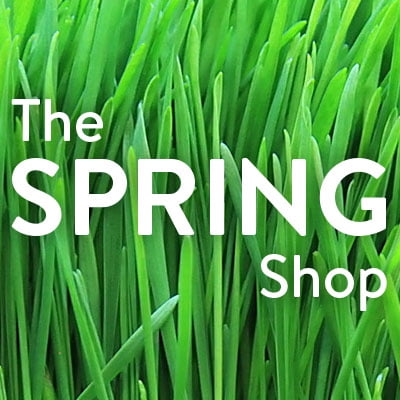 More in Spring Shop
Get ready for outdoor living
Find everything you need for a season of sunshine—from spring travel & gardening projects to camping gear & festival style.
Treatments & remedies
If you've confirm that your child is dealing with seasonal allergies, the good news is that there are many over-the-counter options you can use to treat symptoms. These include:
Antihistamines: This type of medicine is often effective, so speak to your doctor to see if it's right for your child. Children's Benadryl, Zyrtec 24 Hr Children's Allergy Relief Syrup and Children's Claritin are three popular options for kids. Most oral medicines come in chewable tablets, liquids or syrups—sometimes with fruit or bubblegum flavors—to help reduce the yuck factor.
Eye drops: For kids who feel their allergies mostly in their eyes, a doctor may recommend either an eye drop with antihistamine or saline drops. However, oral medications may be just as effective for treating these types of symptoms. 
Corticosteroid nose sprays: Products like Flonase Children's Nasal Spray can be used to help kids breathe easier and block allergens from entering their nasal passages. 
Non-medicated sprays and drops: Whether you use a spray like Little Remedies saline spray, or try flushing the sinuses with a neti-pot, you might opt for one of these non-medicated ways to help relieve symptoms. Saline eye drops can be used to help provide relief as well. 
Inhalers: For more serious cases, such as if your child also suffers from asthma, your pediatrician might prescribe an inhaler. 
Before using any of the above products, check in with your pediatrician to discuss which ones and what dosages are best for your child, especially if they are younger than 4 years old.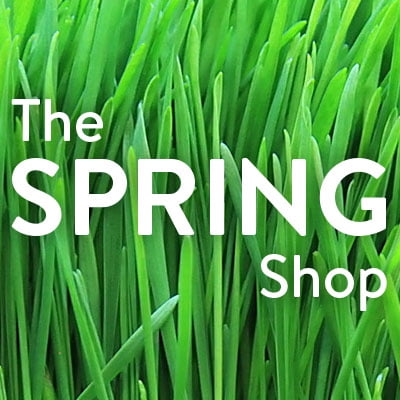 More in Spring Shop
Get ready for outdoor living
Find everything you need for a season of sunshine—from spring travel & gardening projects to camping gear & festival style.
Preventative tips
Besides using over-the-counter treatments and medications, you can help reduce symptoms and fight spring and summer allergies by cutting down your family's exposure to pollen and other allergens. Some tips to try:
Shower soon after an outdoor activity. The faster they can rinse off pollen and other allergens, the less likely that your children will spread it around the house or bring it into their beds. Bonus: the steam of a warm shower can help relieve stuffy noses. 
Don't open the windows. Yes, that fresh air feels great, but you might inadvertently be inviting pollen into your home, especially early in the morning when plants pollinate.
Keep an eye on the pollen count. Watch the news or go online to see how the pollen count is on days that you might be considering outdoor plans. If it's really high, perhaps consider rescheduling.  
Clean your sheets often, and vacuum regularly. Washing sheets in hot water once per week, and vacuuming area rugs, carpeting and upholstery often can reduce dust mites and other allergens in the home. Purchasing allergy protection covers for your mattresses and pillowcases can go a long way as well.
Beat allergens that cling to you. Get in the habit of regularly washing clothing that's worn for outdoor play, like hoodies and light jackets. And encourage the whole family and visitors to remove their shoes when they enter to prevent tracking pollen through the house.
Make sure your kids drink plenty of fluids. Staying hydrated can help keep mucus thin and reduce post-nasal drip.
Change the filter in your furnace before using your heating system. This can help prevent the spread of dust when you turn on the system on the first chilly day.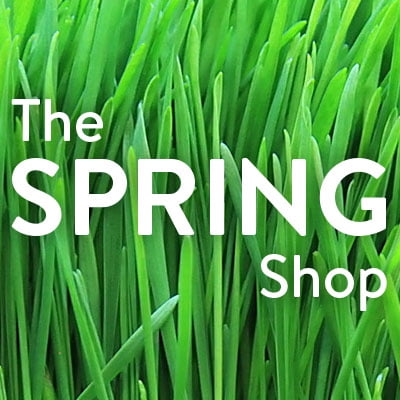 More in Spring Shop
Get ready for outdoor living
Find everything you need for a season of sunshine—from spring travel & gardening projects to camping gear & festival style.
---------- 
Important Walmart Disclaimer: All content, including but not limited to, recipe, health, wellness and/or medical information provided herein, is for educational purposes only. It is provided "as is" and as such, the accuracy of same is not warranted in any way. Such content is intended to supplement, not substitute for, the diagnosis, treatment and advice of a medical professional. Such content does not cover all possible side effects of any new or different health or exercise program. You should always consult a medical professional for guidance before changing or undertaking a new health/exercise program. Advance consultation with a medical professional is particularly important if you are under eighteen (18) years old, pregnant, nursing or have health problems. Never disregard professional medical advice or delay in seeking it because of something you have read on this website!