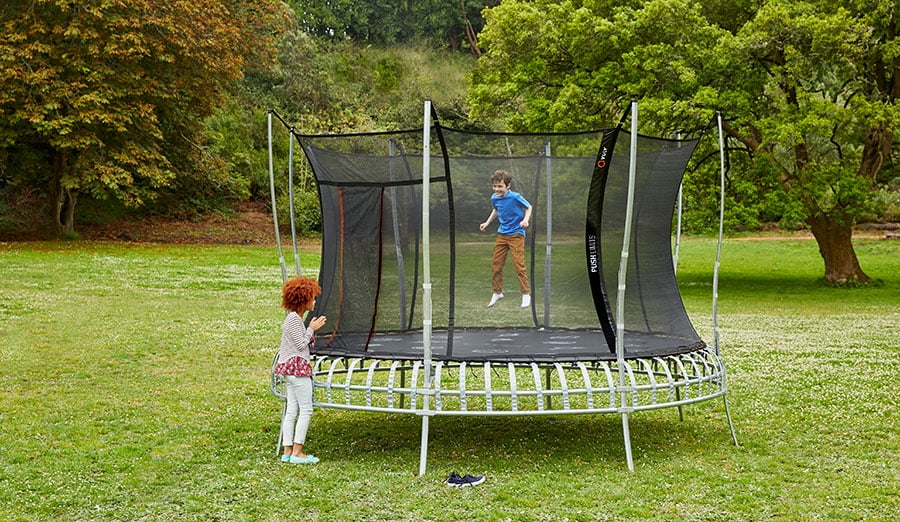 If you're looking for a piece of equipment that will literally have your family jumping for joy, a trampoline might be a great investment. Not only is it a lot of fun for kids and those young at heart, but a trampoline workout is a great way to reach new fitness heights, too. 
Because trampolines vary in size from small solo-use indoor trampolines to large outdoor trampolines designed for multiple jumpers, you'll have to bounce around your options. Here are some factors to consider when trying to find the best trampoline for your family.
Indoor jump party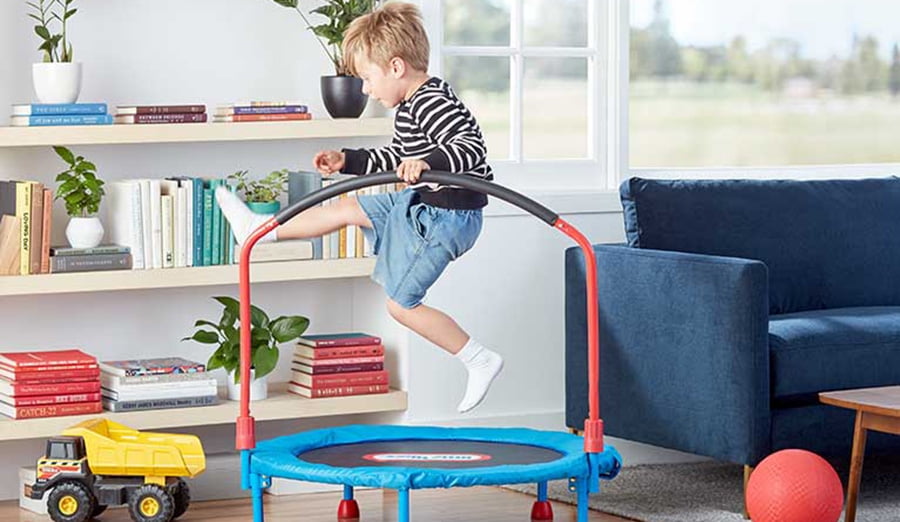 If you're looking for something compact that can be used indoors year round, finding the best mini trampoline for your home is simple. Just keep in mind some of the great features of mini trampolines:
Less than 4 feet in diameter, so they're designed to be used by one person at a time.
Convenient since they're round, lightweight and can be disassembled for easy storage.
Great for low-impact trampoline exercise.
Often packaged with fitness bonuses like resistance bands that attach to the trampoline, or electronic monitors that track the number of jumps.
Great for little ones, too. Choose a trampoline model that has a safety bar attached so little ones can hold on as they get the hang of jumping. These are usually square shaped, but still small enough to fit in a playroom or other living space.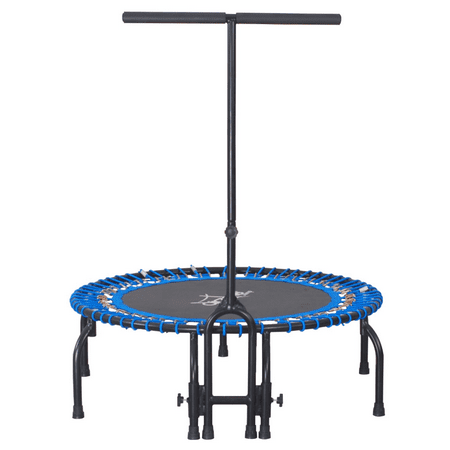 More in Rebounder Trampolines
Shop All Rebounder Trampolines
Get jumping with the best mini trampoline for fitness or just indoor fun.
Bouncing outdoors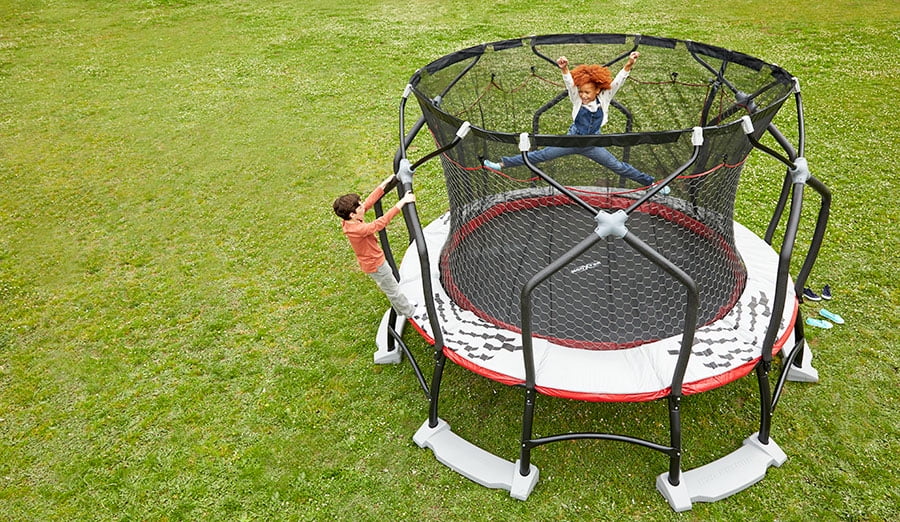 If outdoor space permits, there are lots of options for trampolines that can be set up in your yard. Here's a look at some of the popular models:
Round
Probably the most popular trampoline shape, most round rebounders range in size from 4 feet to 15 feet in diameter. Some of them come with an enclosure attached so that jumpers can't fall out, but they are designed in such a way that the highest jumps can only be achieved in the center.
Square
Square trampolines give a little more jumping surface than round ones, but otherwise function in a similar way.
Rectangular
For higher jumping and to practice more advanced gymnastics, a rectangular trampoline is probably a better pick over a round model since they provide a more even bounce over the entire surface. These shapes are also sturdier if adults will be jumping in on the fun.
Hexagonal
These trampolines also provide more jumping space than round models because of their straight edges, and they have a somewhat higher bounce, too.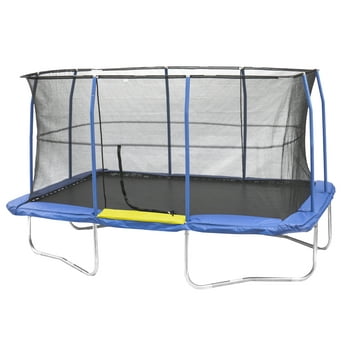 More in Trampolines
Shop All Trampolines for Kids
Find the perfect trampoline for you and your family.
Other trampoline to-knows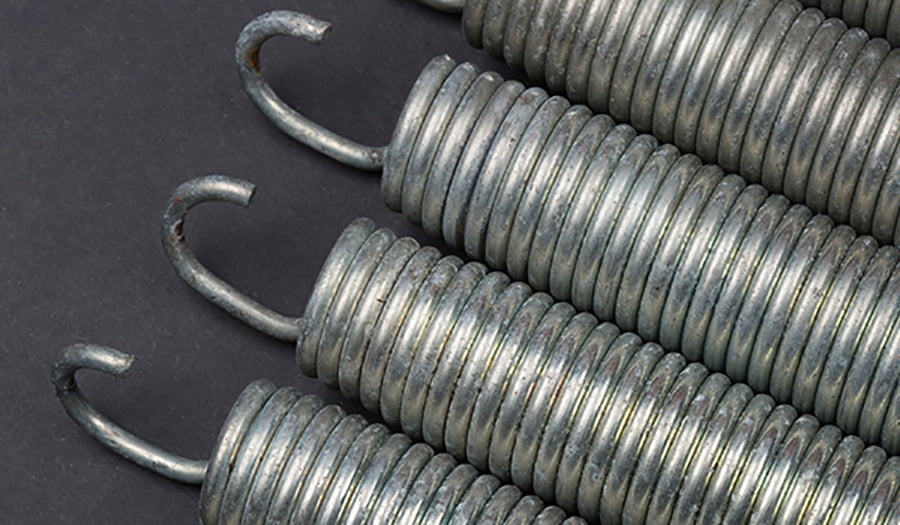 Beyond shape, there are some other factors to consider when choosing the best trampoline for your family.
Springs
In general, the more springs a trampoline has and the longer those springs are, the higher the bounce will be. Depending on the ages and skills of the jumpers, you may or may not prefer a big league bounce.


Stability
Examine the trampoline's specs carefully to make sure it has a sturdy construction and will be durable. For instance, look for legs made of galvanized steel, and see if the material the jumping mat is made of is UV-resistant, if it will be exposed to the sun.


Enclosures
Finally, you'll have to decide if you want to go with protective netting around the trampoline—many parents find that netting is a safer choice, but consider the ages and skill of the people who will be using it.
Rebounding extras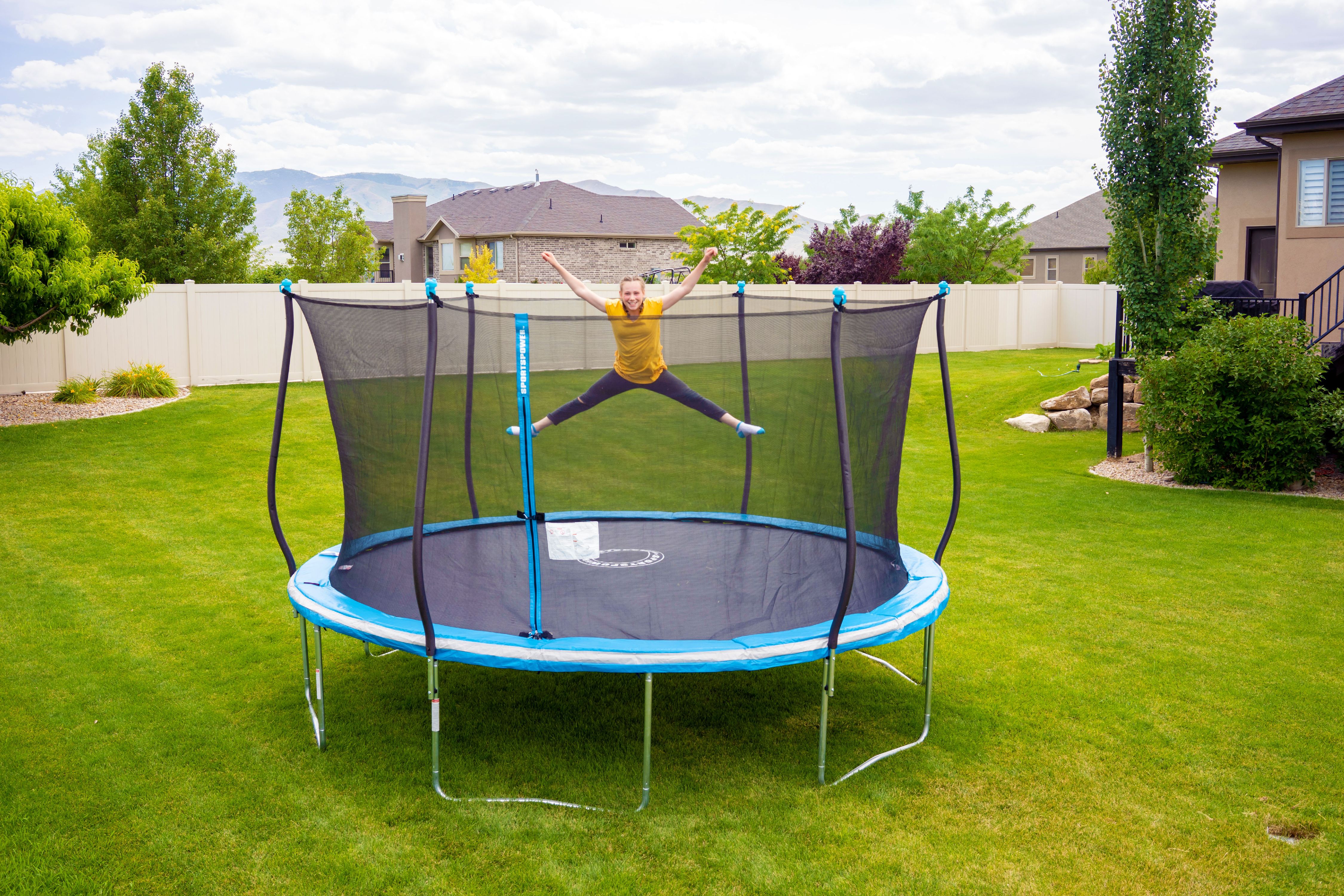 Once you choose a trampoline, consider some accessories aimed at making the activity safer and more fun.


Games
If your trampoline purchase is all about outdoor enjoyment, a model that comes with a game accessory such as laser target shooting attachments might be a good choice. Kids will have a blast trying to aim for the targets while they're jumping.


Sports
You could also get double use out of your rebounder by picking up a sports kit for the trampoline so young athletes can work on their pitching and throwing accuracy.


Safety features
Other trampoline accessories include ladders to help kids climb in and out safely, as well as stakes and anchors to ensure that the trampoline stays securely in place.
Jump up and down for safety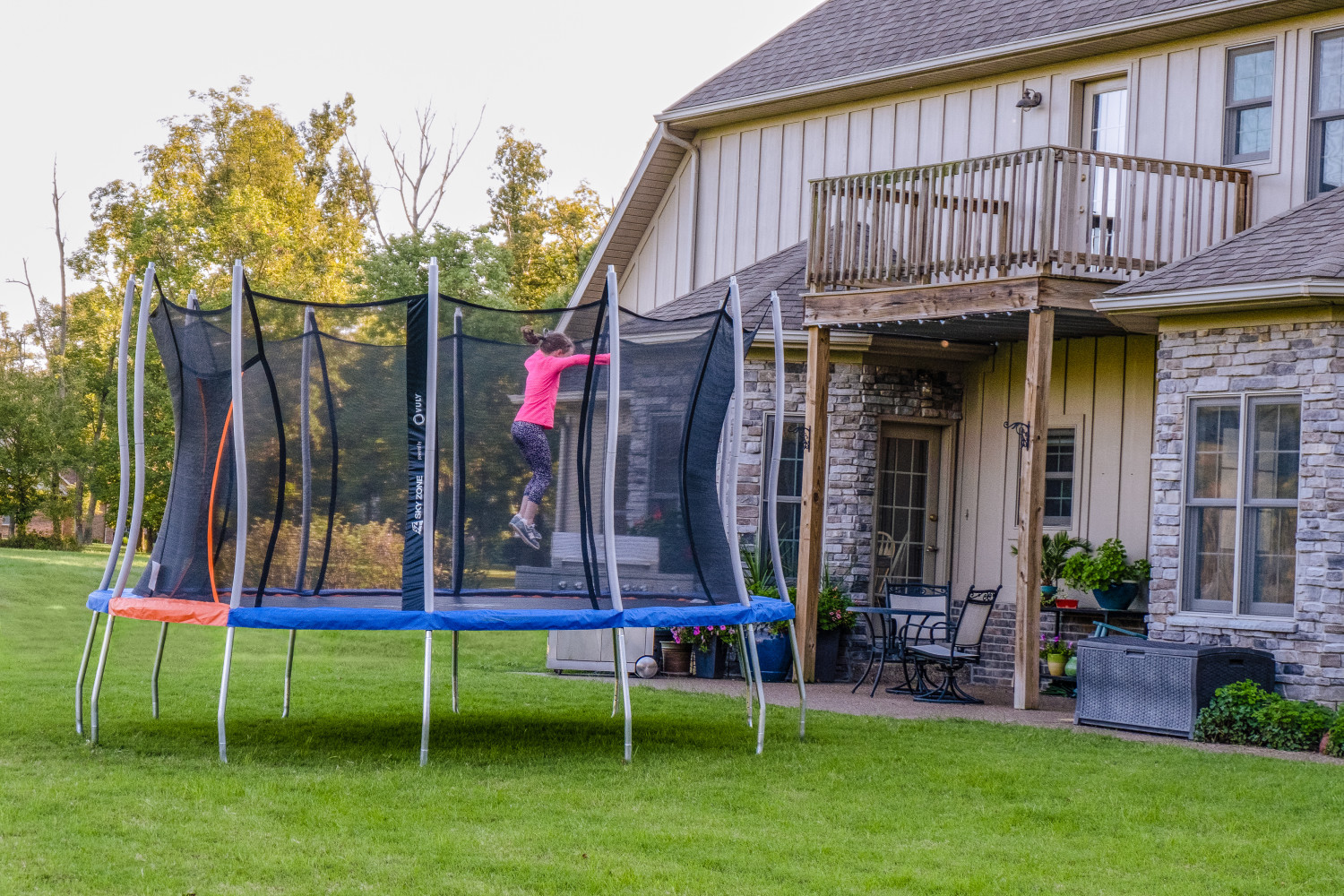 Whichever trampoline you go with, it's important to follow a few safety rules to avoid injuries. Here are some to keep in mind:
Always monitor small children when they are jumping.
Set some ground rules for kids, including how many people are allowed to jump at once, no somersaults or bumping each other, etc.
Carefully inspect the trampoline from time to time to make sure that springs are not exposed and the netting and padding is properly in place.
Weight limits matter, so follow the product guidelines.
Follow directions carefully when setting up the trampoline and leave enough space around the perimeter.
Now that you've learned about all of your options, you can take a well-informed leap into becoming a trampoline owner.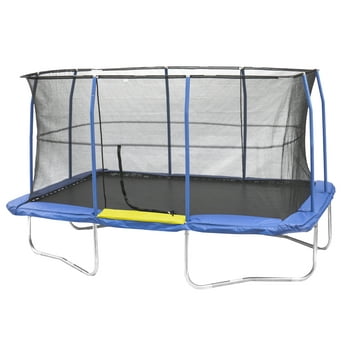 More in Trampolines
Shop All Trampolines for Kids
Find the perfect trampoline for you and your family.
Shop Tents and Accessories