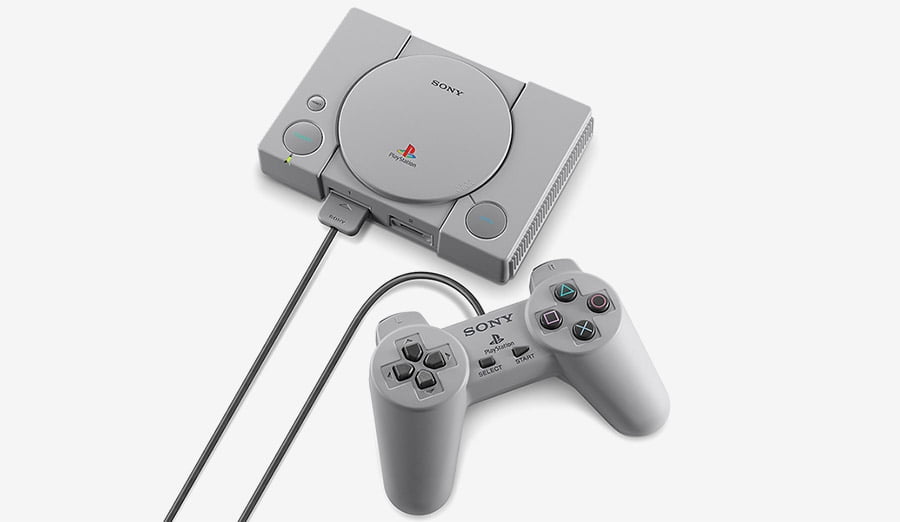 The next big thing in retro mini consoles is right around the corner: the PlayStation Classic is looking to recapture the magic of one of history's best consoles when it arrives on Dec. 3. Launching with 20 preloaded games and two full-sized original controllers, the PS Classic is a must-have for old and new fans alike.
The PlayStation Classic is a showcase for gaming history. Its titles are a mixture of widely beloved hits and hidden gems you may have missed the first time around. Here's a rundown of every game you'll get with the system to help you understand what makes them so special.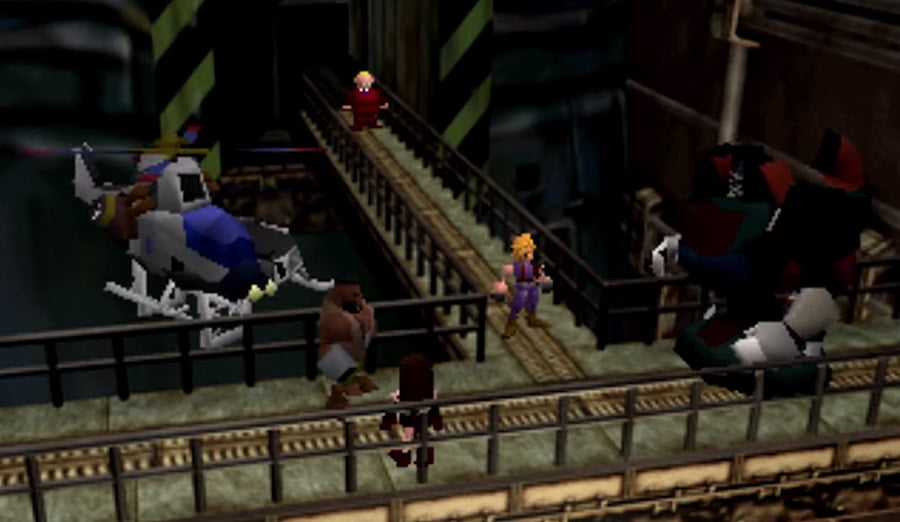 Final Fantasy VII
Final Fantasy VII is widely considered one of the greatest games of all time. It brought the famed RPG series into the world of 3D, and its story is still largely unrivaled for its emotional depth and unforgettable world-building. This game is worth the price of admission alone.
Battle Arena Toshinden
You might be more familiar with series like Tekken and Soulcalibur, but Battle Arena Toshinden revolutionized the fighting genre. The first 3D fighting game to introduce weapon-based combat and true 3D maneuvering, Battle Arena Toshinden is one of those unappreciated gems we mentioned above.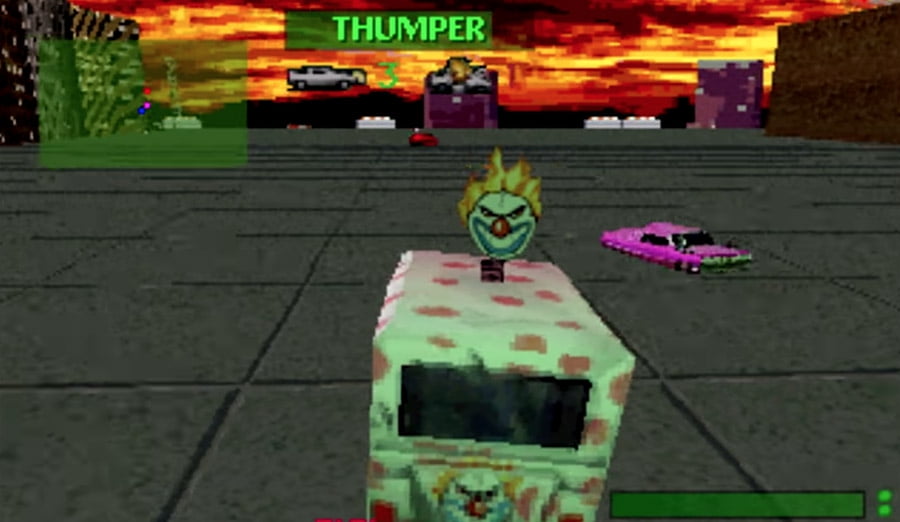 Twisted Metal
Sweet Tooth's ice cream truck is one of the original PlayStation's most iconic mascots—and for good reason. Twisted Metal's arena-based, vehicular combat and mature tone set a new standard for the industry when it launched.
Wild Arms
Wild Arms might not be as iconic as Final Fantasy VII, but it played an equally important role in ushering in 3D role-playing games. RPG fans will be doing themselves a disservice if they don't revisit gaming history to try out this game that broke new ground for the genre.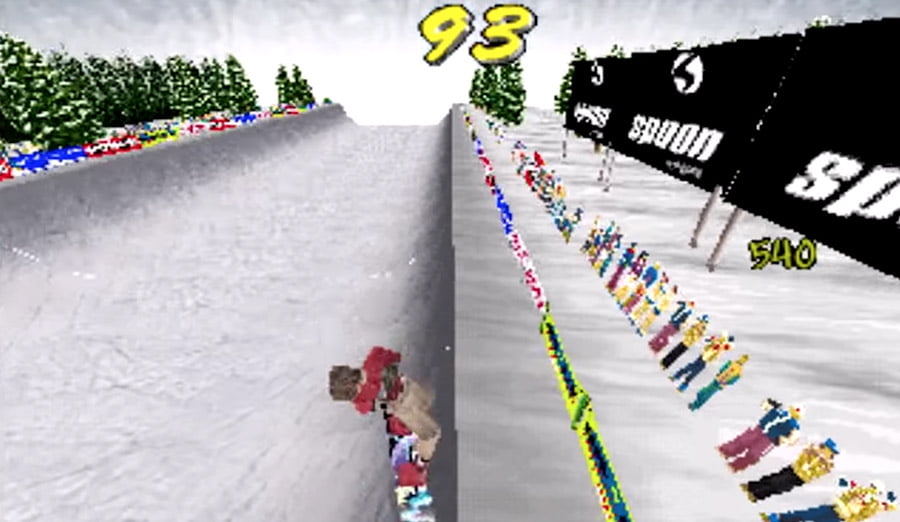 Cool Boarders 2
Before 1080 Snowboarding or SSX, there was Cool Boarders. Combining time trial-based challenges with snowboarding, the Cool Boarders series set the standard for the onslaught of extreme sports video games that would launch in the late '90s and beyond. Cool Boarders 2 is a refined version of the first game, with computer-controlled competitors sharing the slopes.
Destruction Derby
One of the most underappreciated games on this list, Destruction Derby set the stage for vehicular carnage in video games. Realistic crash physics, an overabundance of modes and real-time damage models make this a must-play for fans of later destruction-filled racing games like Burnout.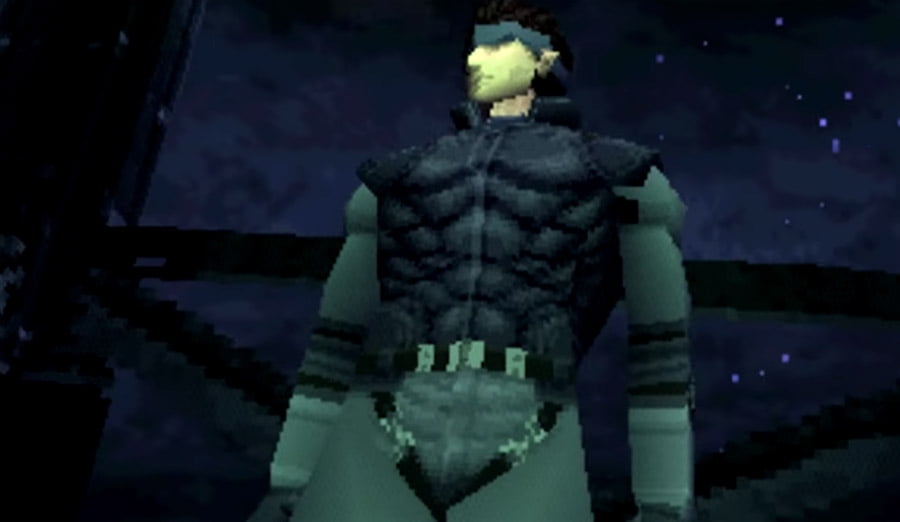 Metal Gear Solid
It's hard to overstate the impact that Metal Gear Solid had on gaming. Hideo Kojima's first true masterpiece wove an intricate, suspenseful spy story into a game that introduced many of the same mechanics that stealth games still utilize. Its biggest impact, however, might be in its level of detail and interactivity. Metal Gear Solid changed gaming forever, and it still holds up today.
Jumping Flash!
Jumping Flash! was a mind-blowing game when it launched with the original PlayStation in 1995. Not only was it the first true 3D platformer (according to the Guinness Book of World Records), but it was also entirely in first person.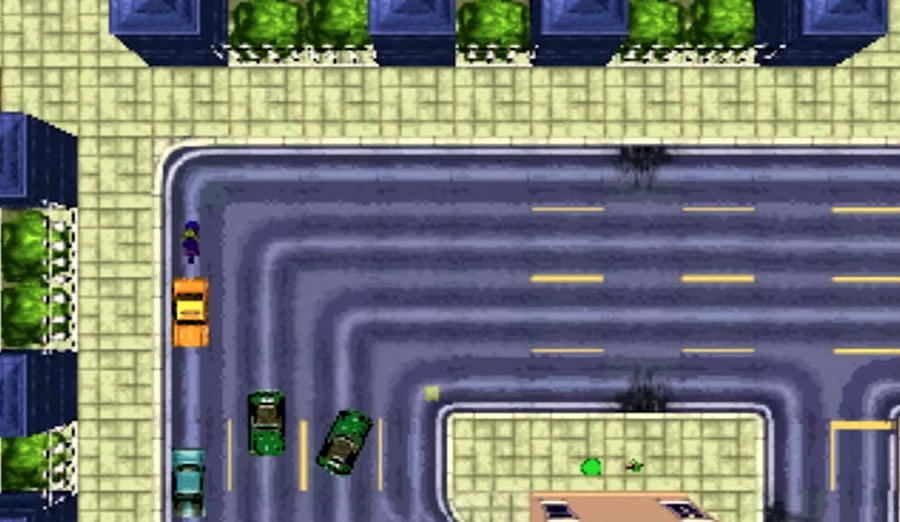 Grand Theft Auto
This is the game that started it all. A top-down, open-world crime saga, Grand Theft Auto was even controversial before it jumped to 3D. What it lacks in detailed cityscapes, the first GTA makes up for in cartoony sandbox goodness. All the series' staple features are here, albeit in a more compact package that players of more recent games might expect.
I.Q.: Intelligent Qube
Another underrated gem, I.Q.: Intelligent Qube is still one of the most unique 3D puzzle games of all time, even today. Players eliminate rows of giant cubes to make it through each stage. Just watch your step, or you could become a human pancake.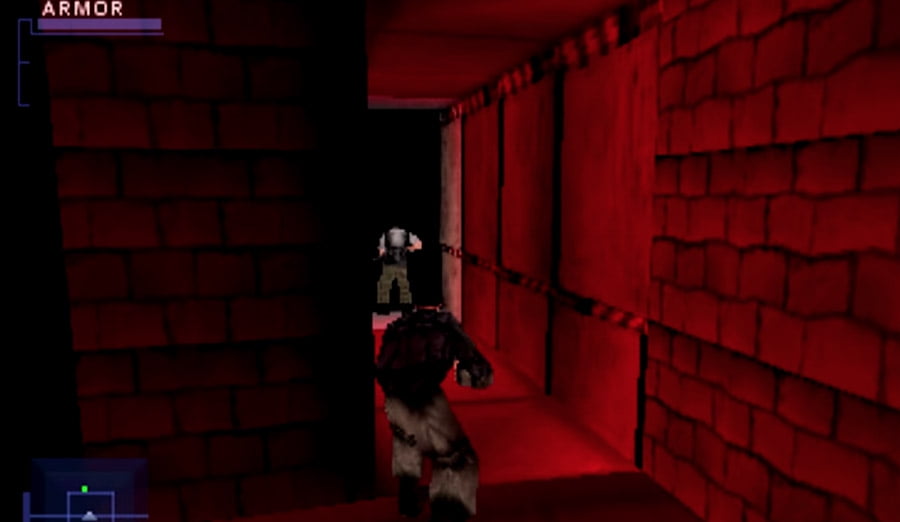 Syphon Filter
Anyone who loves action games will tell you that Syphon Filter is the real deal. Combining stealth and action (and an awesome taser) with a fantastic story, Syphon Filter is basically one of the best spy games of all time. It was Splinter Cell before Splinter Cell.
Super Puzzle Fighter II Turbo
Super Puzzle Fighter might be one of the strangest spinoffs in all of gaming. It combines cutesy versions of Street Fighter characters and tile-based puzzle mechanics—like those you see in Bejeweled—into a sensory explosion. Super Puzzle Fighter II Turbo is the most refined game in the series and a fun look back at that odd moment in gaming history.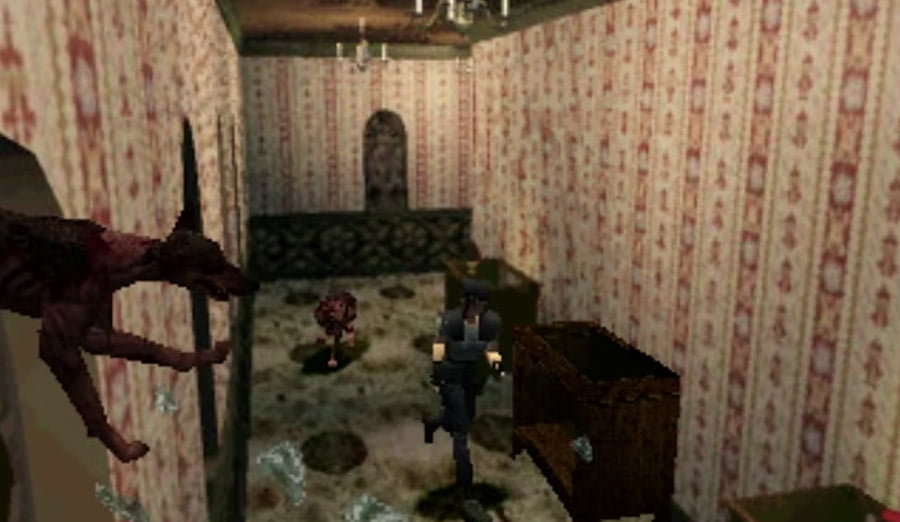 Resident Evil: Director's Cut
Capcom's original zombie-filled frightfest basically created the survival genre as we know it today. Minimal supplies, deadly puzzles and creepy enemies all worked in tandem to make Resident Evil one of the most stress-inducing experiences in gaming history. This updated version, originally released a little over a year after the original, packs in extra goodies to extend the scares.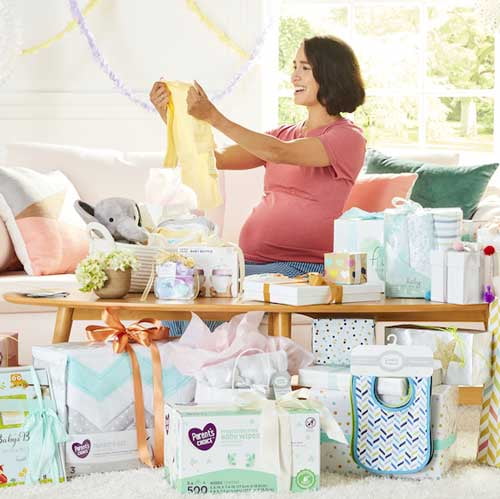 More in Baby
Baby Registry
Start your baby registry: invite friends & family to buy gifts for you & your baby to enjoy.
Revelations: Persona
One of the biggest (and best) surprises on this list is Revelations: Persona. A spin-off of the Megami Tensei series, the original Persona game introduces the series' summon-based battles to the world. While it might not be as stylish as later games in the series, it still includes that patented Persona charm, evidenced in features like being able to talk to your enemies while fighting them.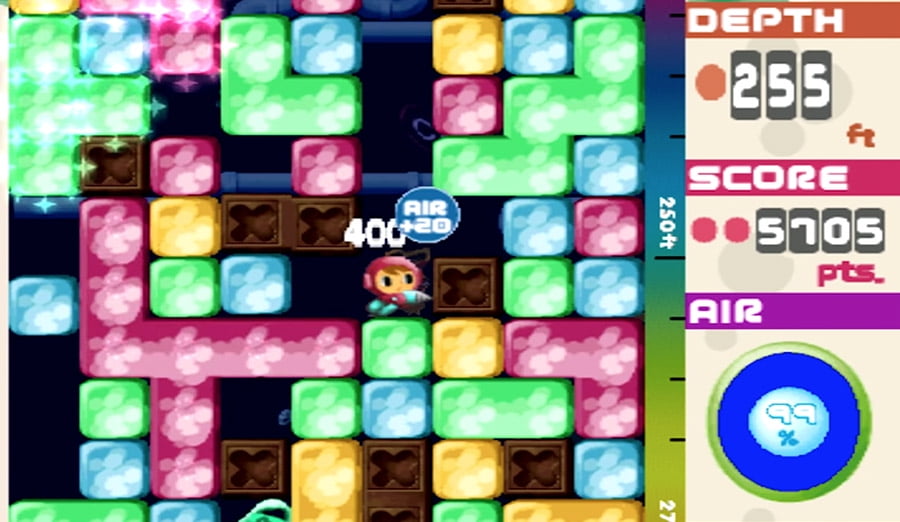 Mr. Driller
If you like Dig Dug, you'll love Mr. Driller. A colorful, frantic puzzle-action game, Mr. Driller might not be the biggest game on the list, but it's still a fun, fast-paced adventure that's easy to learn and hard to master.
Oddworld: Abe's Oddysee
On the surface, Oddworld: Abe's Oddysee is fantastic puzzle-platformer with unique mechanics and revolutionary graphics. But dig a little deeper and you'll find a send-up of rampant industrialization and greed, starring one of the most lovable characters in gaming history.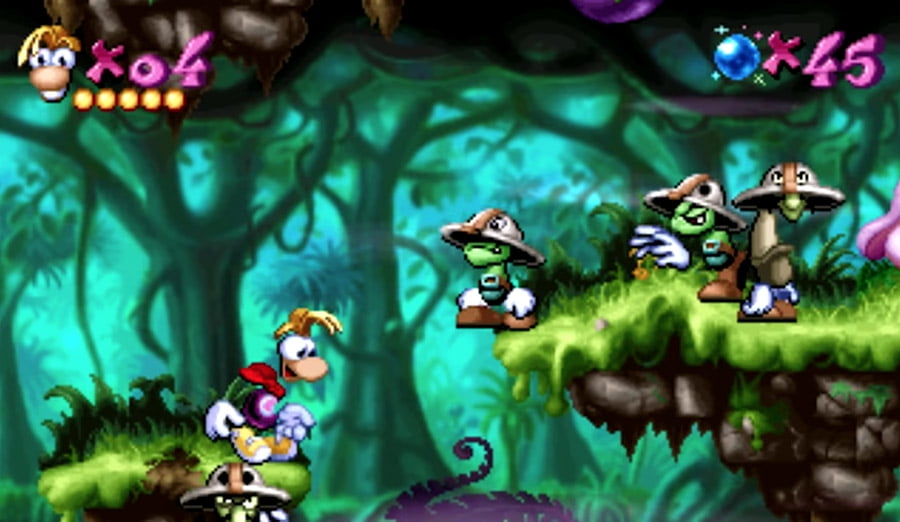 Rayman
Ubisoft's answer to Mario and Sonic became one of the most iconic video game characters of all time. The game that really put the developer on the map, the original Rayman introduced the series' hallmark beautiful artwork and animation to the world.
Ridge Racer Type 4
Before it became a meme, Ridge Racer was a revolution in the racing genre. Ridge Racer Type 4 took full advantage of the PlayStation's hardware to create immersive 3D worlds. Focusing on high-speed drifting, Ridge Racer Type 4 remains a standout in the racing genre.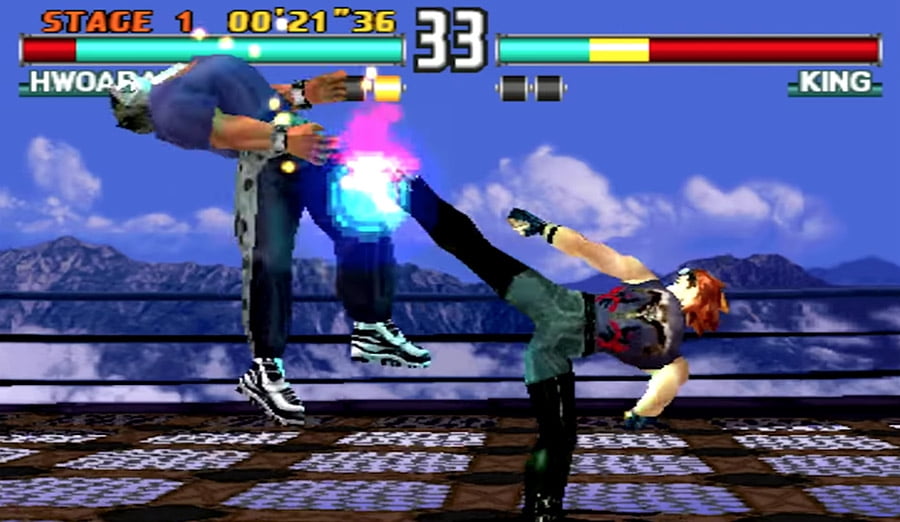 Tekken 3
Tekken 3 is a 3D fighting masterpiece and widely considered one of the best fighting games of all time. Sticking with its limb-based fighting mechanics, Tekken 3 introduced a more expansive 3D arena to the series and changed gaming forever.
Tom Clancy's Rainbow Six
The original Rainbow Six is a much different beast from the currently popular Rainbow Six Siege, with slower-paced gameplay focused on a single-player experience. Still, 1998's Rainbow Six introduced the planning, tactical movement and deadly gunplay that the series would become known for.