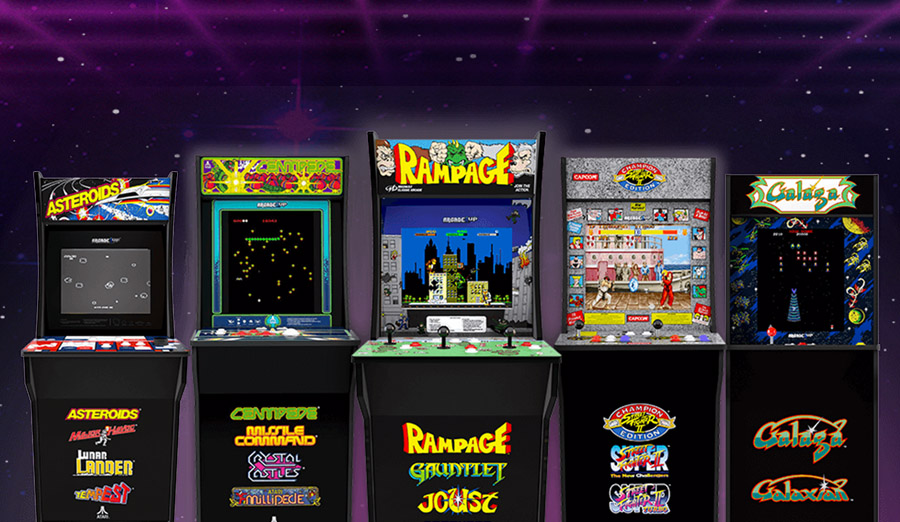 It's always important to remember where you came from. For many gamers, arcades filled with classic video game cabinets played a huge role in that history. Back in the glory days, players would compete for hours on end to master iconic titles. The best worked to nab the most wins, earn the top spot on the high score list or just stretch that single quarter into as much playtime as possible. Now, the Arcade1Up line is looking to honor some of the very games that kickstarted gaming as we know it. With five different arcade machines on offer, you can finally bring the arcade experience into your home without breaking the bank.
Titans of retro gaming
The five arcade cabinets each feature styling inspired by an iconic arcade game. The selection includes Centipede, Rampage, Street Fighter 2 Champion Edition, Asteroids and Galaga. The last of these cabinets, Galaga, is available only at Walmart.
These headlining games, however, are just the start. Each cabinet boasts at least one extra game preinstalled on the system, offering even more gaming fun. The Galaga cabinet also includes Galaxian, another iconic space shooter. Centipede comes with other Atari classics: Missile Command, Crystal Castles and Millipede. The Rampage cabinet throws in fellow Midway hits Gauntlet, Joust and Defender. Street Fighter II Champion Edition also includes Street Fighter ll The New Challengers and Street Fighter ll Turbo. Finally, the Asteroids cabinet offers Major Havoc, Lunar Lander and Tempest. All of these games will play just like their classic counterparts, except with sleeker visuals and without the need to throw in coins every time you mess up.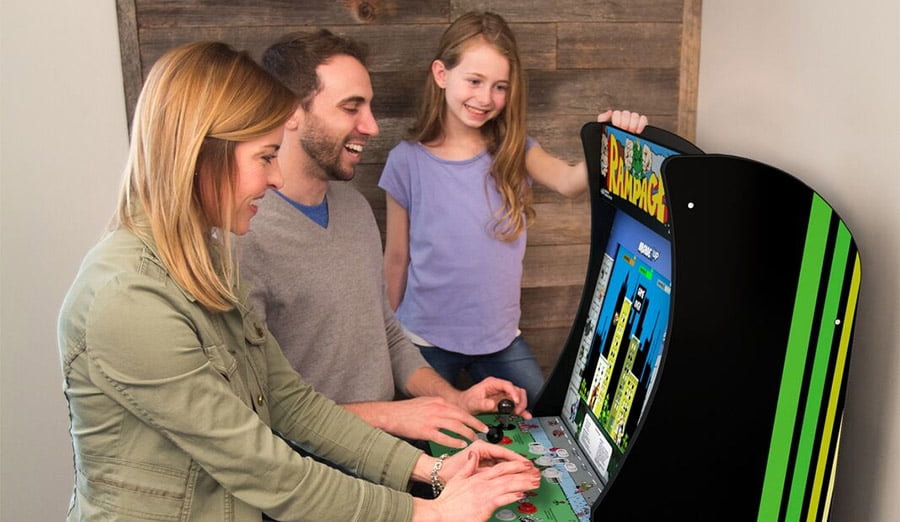 A more convenient way to bring the arcade home
Each Arcade1Up machine stands just four feet tall, making it about three-quarters the size of an original cabinet. The shorter height is perfect for playing while seated, but those who prefer to play standing up aren't out of luck. With the option 12-inch riser, you can give your cabinet a lift to make standing play more comfortable for players of any height.
The cabinets are also substantially lighter compared to the originals, weighing in at around 60 pounds. Priced at just $299, they're much more affordable—and more convenient to store in your home—than tracking down an original cabinet. Plus, each machine features a 17-inch color LCD screen and arcade controls, so you won't sacrifice authenticity.
These cabinets are being scooped up fast, so if you're looking to snag one, you'll want to do so quickly. Arcade1Up is the only company that makes officially licensed cabinets built to fit anywhere you want a classic gaming experience. Fans can expect the same care put into these machines that they knew from the days when they first booted the games up in the arcade.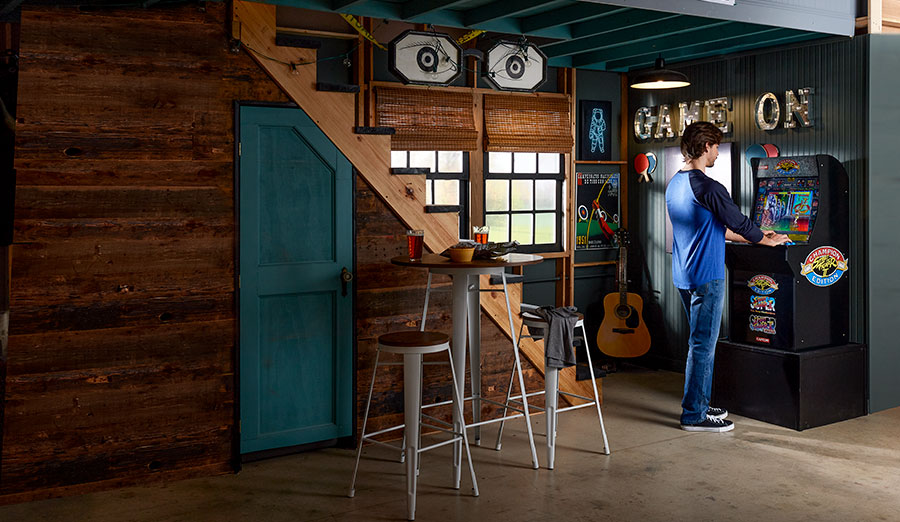 More in Gamecenter
Shop Retro Gaming
Ready to relive the glory days of Street Fighter II, Super Mario Bros. or Final Fantasy? Travel back in time and check out these retro gaming classics.