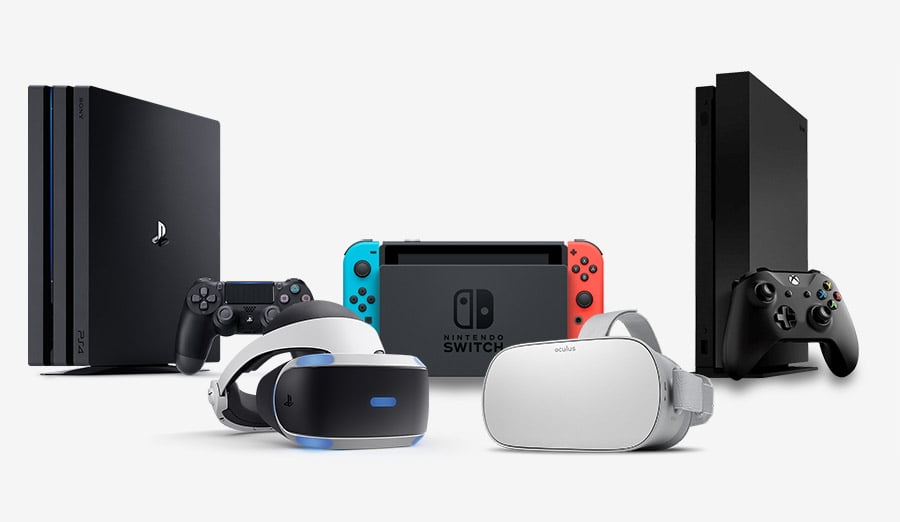 The holiday shopping season is upon us, and that means it's prime time for great deals on gaming hardware. With so many hit consoles already on the market and exciting new gadgets like virtual reality, there's more to choose from than ever before. Whether you're a gamer yourself or just shopping for one, this guide will help you find some of the most exciting consoles, bundles and gadgets to help you up your game.
What's more, Walmart will be offering special deals on many of these consoles and bundles in the run-up to the holidays, so be sure to check in for special discounts.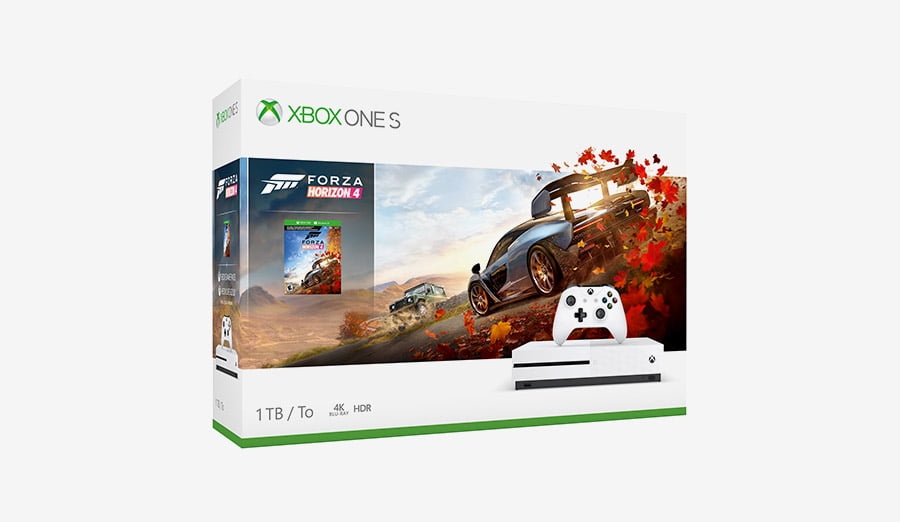 The Xbox One S 1TB Forza Horizon 4 bundle is all you need to own the highest-rated Xbox One exclusive of 2018 and one of the best racing games in recent memory. Whether you're new to Xbox One or looking to upgrade to the Xbox One S, it's a great way to make the leap.
With the Xbox One S, Microsoft updated its launch-model Xbox One into a sleeker and more capable piece of gaming hardware. With support for HDR in select games, and 4K video playback from streaming apps and Ultra HD Blu-ray discs, there's plenty of reason to upgrade from the original Xbox One.
Forza Horizon 4, the featured game in this bundle, is the latest entry in the popular series of open-world racing games. This time around, players get to explore a slice of Great Britain, complete with rolling hillsides and idyllic villages to race through in one of hundreds of licensed vehicles that look and feel just like the real thing. Adding to the experience is a new dynamic season system that shifts between the seasons once a week. As you move from spring to summer to winter to fall, the map and racing conditions will change dramatically, with new challenges being added all the time.
This bundle also includes a 14-day Xbox Live Gold free trial so you can try out online multiplayer, as well as a one-month trial for Xbox Game Pass, Microsoft's game subscription service that lets you instantly access and play more than 100 titles.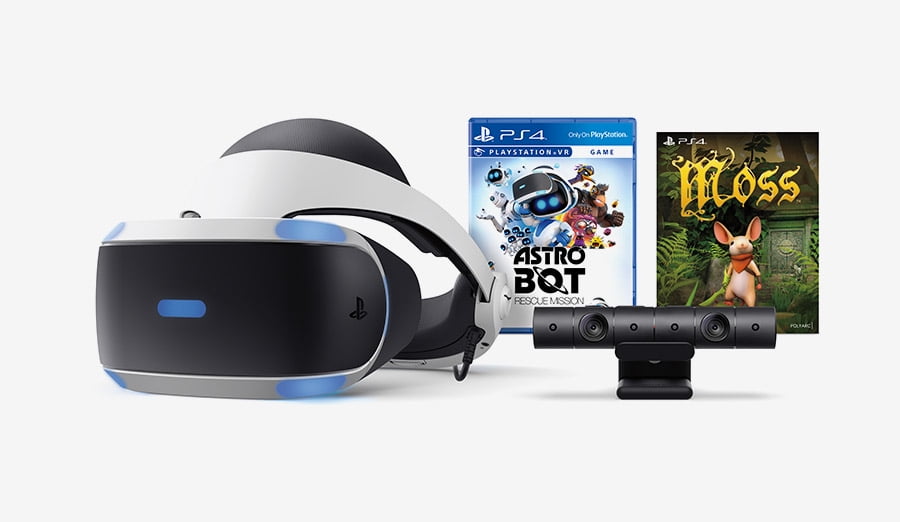 PlayStation VR is the best-selling virtual reality headset on the market, and for good reason. The PSVR, which plugs into a PlayStation 4 console and uses existing accessories for that console, strikes a great balance between affordability and power, and Sony has supported the device with some amazing games. This bundle includes two of the best titles released so far: ASTRO BOT Rescue Mission and Moss.
ASTRO BOT Rescue Mission, a recently launched 3D platformer and PlayStation exclusive, is already the highest-rated PlayStation VR game of all time. Players take on the role of ASTRO, a robot on a quest to save his companions across 20 varied levels. While platformers might not seem like the most natural fit for virtual reality, ASTRO BOT makes great use of the technology, presenting you with an immersive view of the action from above and allowing you to lean around to discover new secrets and better appreciate the depth of the levels.
Moss is another family-friendly VR game that makes clever use of a third-person perspective. Here, players follow a mouse named Quill on her adventure through a fantasy world to rescue her uncle. A mix of combat and puzzles take you on a charming journey through lush environments, but the game takes a novel approach to these elements that utilizes the unique perspective of VR. You're not just guiding Quill, but also helping her by directly manipulating the environment yourself, putting you in the dual role of hero and sidekick.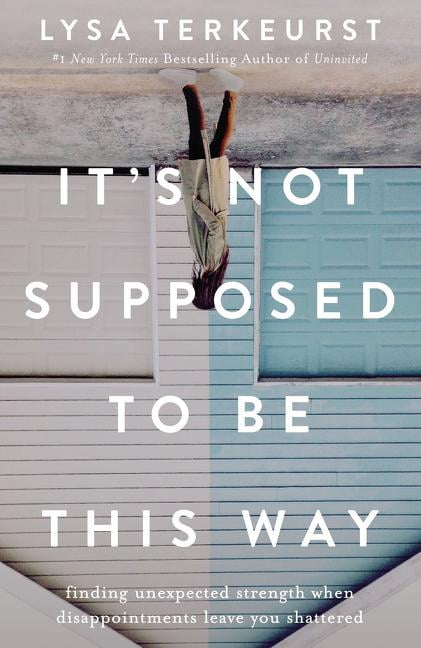 More in Religion & Spirituality
Get your copy today
Pick up your copy of "It's Not Supposed to Be This Way" by Lysa TerKeurst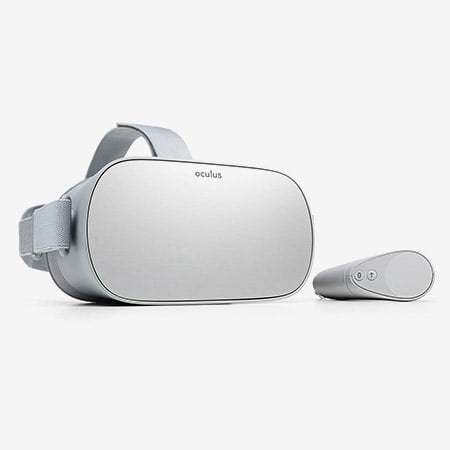 The Oculus Go isn't your typical virtual reality headset. Unlike the recent wave of VR devices, you don't need a gaming console, computer or smartphone to enjoy games and media experiences on Go. Instead, all you need is the headset itself and the included controller. (Though you'll want to have a smartphone handy for the initial setup.) All the computational power, sensors, screen and even audio is built into this one standalone device. Just pop it on, and you're ready to be immersed in virtual worlds.
The streamlined nature of Oculus Go doesn't mean you're missing out on a true VR experience, either. While it may not be as powerful as the highest-end VR headsets, you can still enjoy a huge lineup of games, videos and other virtual reality experiences on the crystal-clear screen. It's the perfect VR experience for anyone who wants to see what this emerging field has to offer in its simplest, most user-friendly form.
The Nintendo Switch is the newest gaming console from Nintendo, and it's very different from other platforms on the market. You can play an already massive library of great games—including some of the highest rated of all time, like Super Mario Odyssey and The Legend of Zelda: Breath of the Wild—but the entire experience comes with a distinctly Nintendo twist.
The Switch's marquee feature is the ability to play in many different configurations. Rather than being a home console or a portable device, it's a hybrid of both. Dock the system, and the game will be displayed on the TV, allowing you to play most games with a ton of different control options. Pick up the console, however, and the picture will transfer to the console's built-in touchscreen, allowing you to continue your game on the go.
Those varied control options are also crucial to the Switch's appeal. The main method for control is a pair of controllers known as Joy-Con that can slide in and out of the system. Some games let two players compete on the same screen while the system is docked or in tabletop mode, each player holding a single Joy-Con. Other titles use the built-in motion controls to augment traditional gameplay. And that's just the start of what the Switch can do; it's one of the most versatile gaming platforms ever created.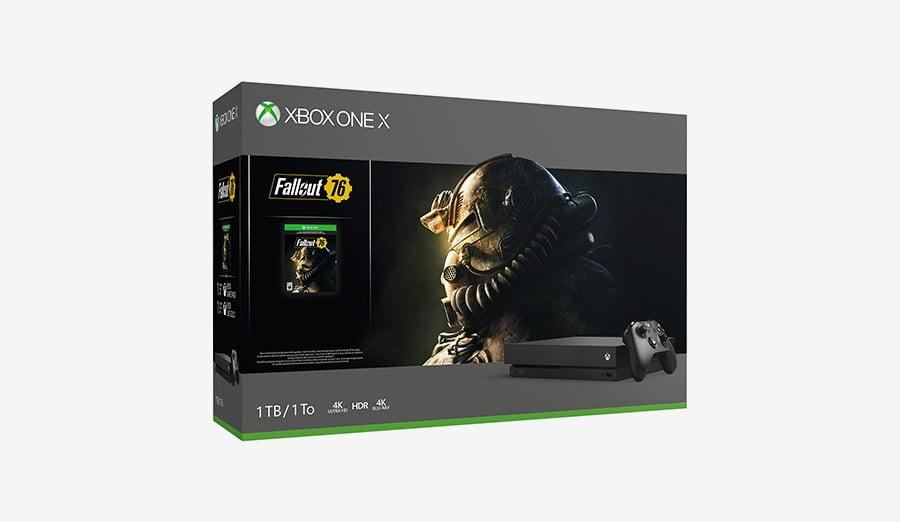 The Xbox One X 1TB Fallout 76 bundle brings together one of the most anticipated games of the year and the most powerful console ever made.
This package includes an Xbox One X console, Microsoft's mid-generation upgrade to the Xbox One that features a whopping 40 percent more power than any other console on the market today. With an improved graphics processor, CPU and memory, you simply won't find a more cutting-edge gaming experience outside of expensive dedicated gaming PCs. If you've got an Ultra HD TV, supported games can run at up to 4K resolution natively with HDR enabled. But all Xbox One games, even backward compatible games from the Xbox 360, will run smoother and with faster load times.
Of course, you'll be able to put all that power to use with Fallout 76, a radically different entry in Bethesda's popular post-apocalyptic series. Like previous Fallout games, it's a shooter with deep RPG mechanics set in a sprawling open world. This time around, though, the action has moved to West Virginia. In an even bigger change, you'll be playing with other survivors in an online experience. Every other human you encounter will be controlled by a real person, with everyone struggling to survive. You'll need to make friends and dispatch enemies quickly if you want to make it in the harsh world of Appalachia.
This bundle also includes a 14-day Xbox Live Gold free trial so you can try out online multiplayer, as well as a one-month trial for Xbox Game Pass, Microsoft's game subscription service that lets you instantly access and play more than 100 titles.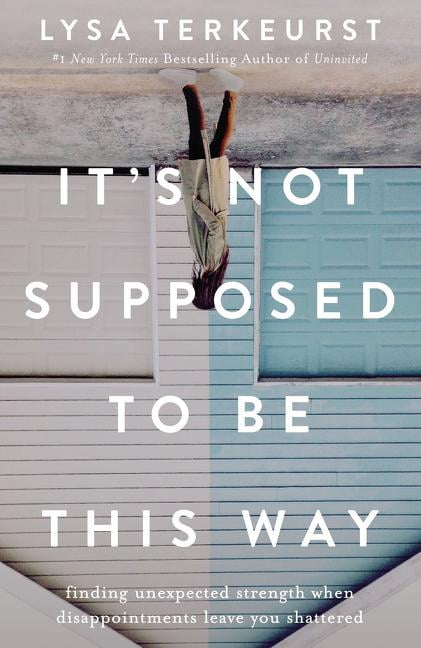 More in Religion & Spirituality
Get your copy today
Pick up your copy of "It's Not Supposed to Be This Way" by Lysa TerKeurst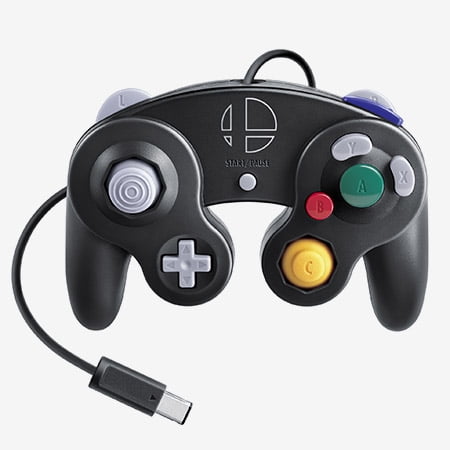 If you're not up on your Super Smash Bros. history, you may be a little bit confused to see this entry on the list. The GameCube first released all the way back in 2001, and Nintendo has put out three new consoles since then. So why is the company celebrating a brand-new game by putting out a controller that's nearly 20 years old?
Well, many diehard Super Smash Bros. fans who fell in love with the series with the GameCube's Super Smash Bros. Melee long since made the GameCube controller their gamepad of choice for tournament play. Nintendo has released new batches of controllers from time to time, along with the adapters needed for them to work on its current console. 
With the launch of Super Smash Bros. Ultimate, a game that celebrates the long history of Nintendo's crossover brawler by including every character in the series, it's only natural that we'd get a special edition version of the controller, complete with the Smash Bros. logo front and center. Pros swear by this controller for getting the most out of any Smash game. If you want to compete when Ultimate launches, you may want to consider picking one up.
Do note, however, that in order for the controller to work with your Nintendo Switch you'll need to pick up a GameCube Controller Adapter, which is sold separately.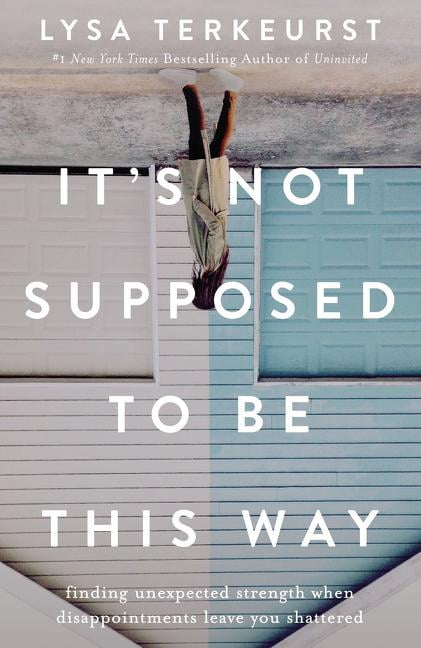 More in Religion & Spirituality
Get your copy today
Pick up your copy of "It's Not Supposed to Be This Way" by Lysa TerKeurst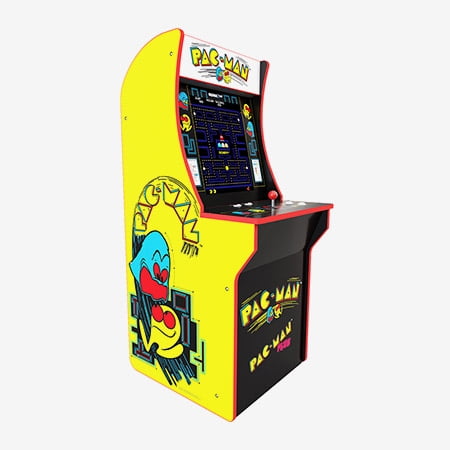 Arcade1Up machines are the perfect way to bring retro gaming into your home without breaking the bank or taking up too much space. With this Walmart-exclusive Pac-Man edition, you can pick up the most famous arcade game of all time, Pac-Man, as well as the 1982 follow-up Pac-Man Plus.
Like all Arcade1Up machines, this Pac-Man arcade cabinet is a little smaller than the ones you might remember from the arcade, but it's still the real deal. Three-quarter scale construction means the machine comes in at just under four feet tall, making it comfortable to play while seated. The controls and artwork on the front and sides are officially licensed and based on the original cabinet, too. Maybe the most notable change is that now you won't need to plug in quarters to keep playing.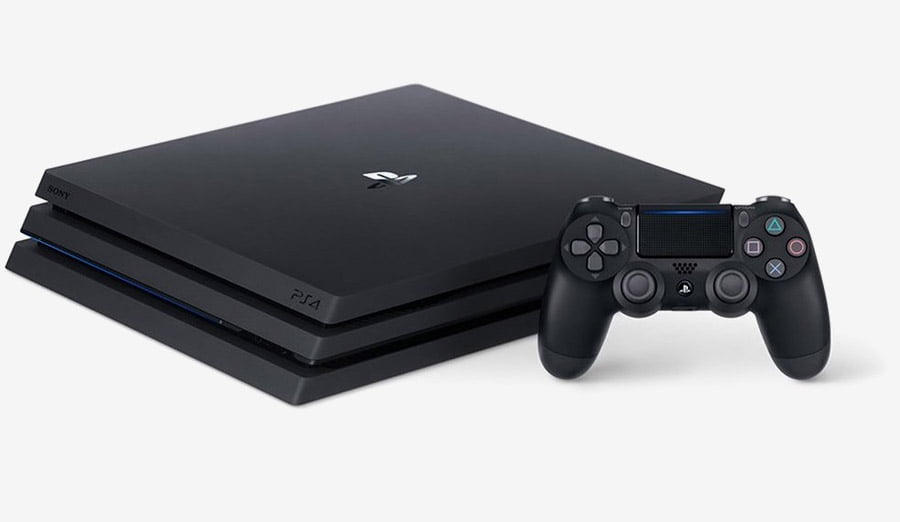 The PS4 Pro is the most powerful console Sony has ever produced. With increased graphical capabilities, the system can run select games at resolutions up to 4K, assuming your TV supports Ultra HD resolutions. Even if you still have a 1080p TV, you'll notice prettier visuals and smoother frame rates thanks to all that added horsepower.
Best of all, the PS4 Pro doesn't require you to leave anything behind when you upgrade from a standard PlayStation 4. The console supports all PlayStation 4 game discs and digital downloads, as well as all the media apps users love on the original PS4. There's even an easy way to transfer your old data onto the new system. With a PS4 Pro, you get many of the benefits of a next-gen console without any of the hassle that usually follows an upgrade.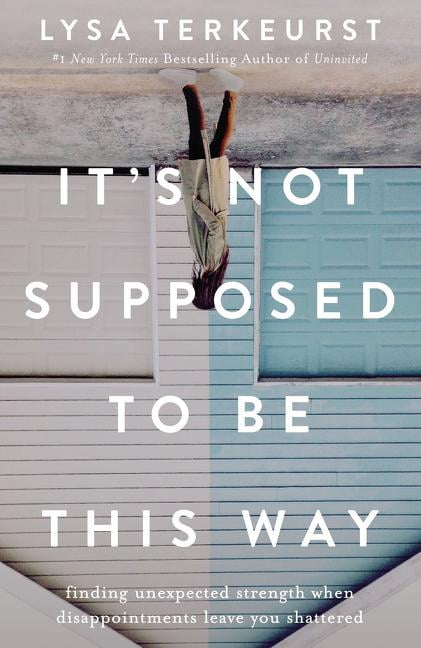 More in Religion & Spirituality
Get your copy today
Pick up your copy of "It's Not Supposed to Be This Way" by Lysa TerKeurst